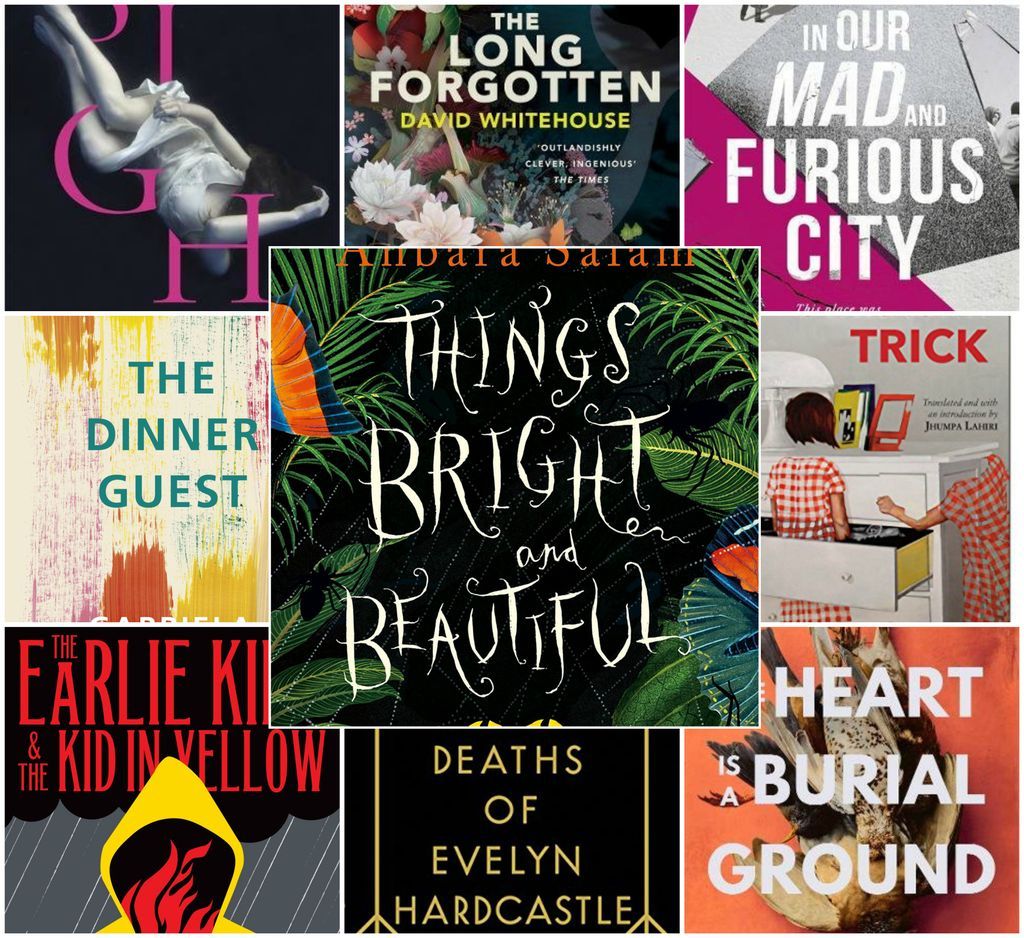 Lists
UK Fiction Preview For the First Half of 2018
This content contains affiliate links. When you buy through these links, we may earn an affiliate commission.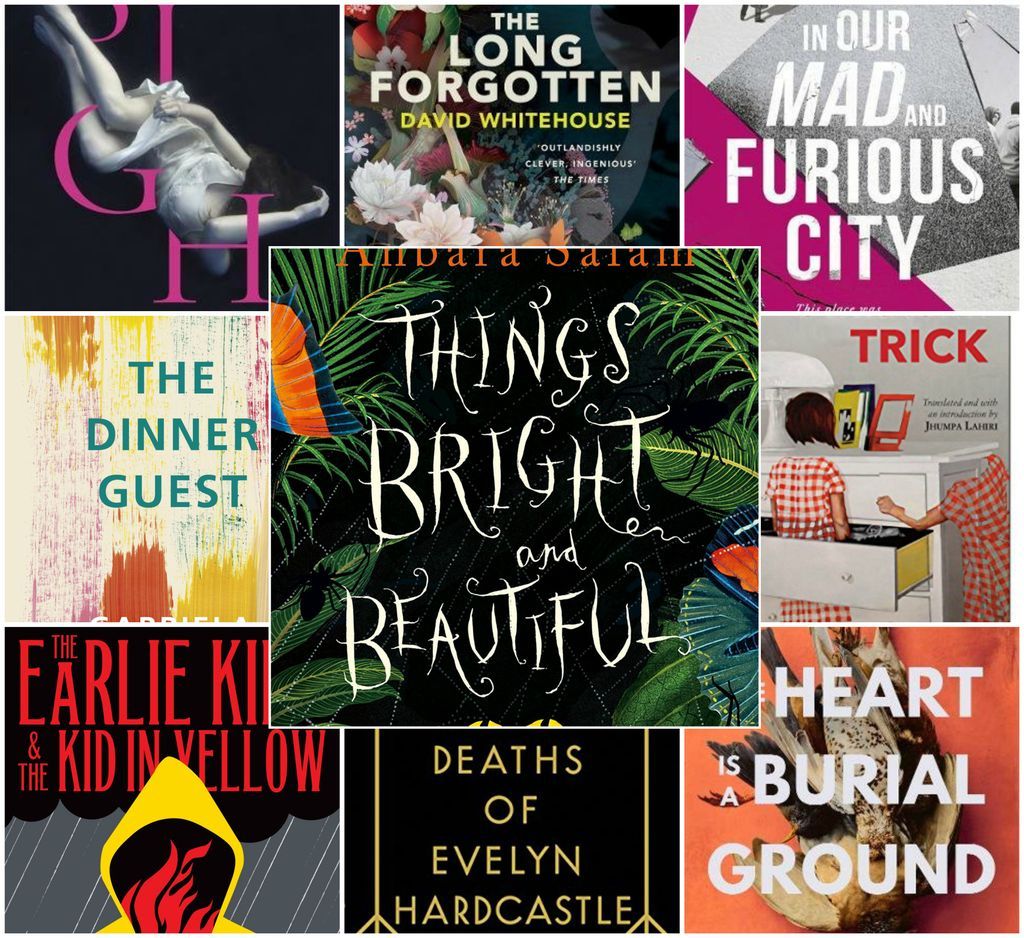 2018 is already shaping up to a fantastic year because of the marvellous books due to be published this year. so without further ado, here are the highlights of UK publishing in the first half of the year.
This glorious mind-bending mystery is billed as 'Gosford Park meets Inception, by way of Agatha Christie's Murder on the Orient Express.' Evelyn Hardcastle is doomed to be killed,again and again until her murder is solved in this fiendishly clever high concept mystery.
One of my most anticipated debuts of the year, this writer is already garnering comparisons to Zadie Smith. Set in Singapore over a span of 50 years, Ponti is the luminous story of love,friendship and adulthoodwhich tackles contemporary issues with effortless grace.
A richly textured novel from a half-Palestinian and half-Scottish writer about a married couple who move to a remote island. Darkly humorous and atmospheric, this debut about fanaticism and marital crisis is one to watch out for.
I truly believe that this year will be better than the last solely because we are getting a new Lauren Groff book. This collection features stories about loneliness, rage,family and the passage of time against the evocative setting of Florida. Touted as the best book she has ever written, this is a must-read for everyone.
This singularly introspective book is a stimulating read about motherhood and the disconnect within ourselves. Add snippets of Freud's development of psychonalysis and his relationship with his daughter and you get a spectacularly written novel.
A heady sliver of a novel which packs an emotional wallop. Raw,intense and imaginative, this debut looks with unflinching insight at the trauma and violence that the female body has to endure.
Crudo by Olivia Laing (Picador)
The much anticipated fiction debut from one of our finest writers is an electric story about finding love amidst the global chaos of the summer of 2017. Sharply humorous and topical, this novel is definitely a must-read.
This was one of the most magnificent short story collection I have read in recent years so i am very happy to see it getting published in the UK. With stories that predominantly focuses on violence, poverty and immigration, this sumptuous collection is slyly political and subversive. It's distinct Latin American flavor makes it unforgettable.
A captivating novel about the disintegrating relationships of two South London couples, set against the backdrop of Barack Obama's historic election victory. Shrewdly intimate, this is an engaging exploration of adult relationships in contemporary London.
This exciting follow up to the critically acclaimed Himself is an absurdly funny story of an old pugnacious man and an unintentional psychic. Infusing crime fiction with magical realism, Kidd has written another utterly entertaining book.
The Earlie King & the Kid in Yellow by Danny Denton (Granta)
This propulsive story combines a gangster ballad, Irish apocalypse and a fiery romance in an audaciously original debut. Mischievous with a dash of Quentin Tarantino-esque brutality, this is one book to watch out for.
The final short story collection that the late great Denis Johnson worked on is definitely one of the most anticipated books of this year. This remarkable collection showcases all the qualities of vintage Johnson.
The Water Cure by Sophie Mackintosh (Hamish Hamilton)
Fans of The Power and The Vegetarian will love this gothic post-apocalyptic exploration of gender politics and survival. One of those books that is not only extremely topical but also skilfully written and chilling in scope.
Gavron's work has been praised by huge names such as Ali Smith, Olivia Laing and Maggie O'Farrell and this inventive debut totally justifies the hype. Composed of a patchwork of lines taken from a hundred great works of literature, Felix Culpa dares to push the boundaries of storytelling and fiction.
This critically acclaimed modern classic is expansive in its scope and range. A bold and multilayered novel which is at once Uganda's national narrative as well as a compelling tale of family and blood ties.
The One Who Wrote Destiny by Nikesh Shukla (Atlantic)
The latest novel from influential social commentator and writer is an insightful multi-generational saga which moves from moves from Kenya to Keighley to London. Disarmingly charming, this is an arresting read about enduring family ties, fates and fortunes.
The Biggerers by Amy Lilwall (Pointblank)
A dystopian black comedy set in a world where "full-sized humans keep mini-humans as pets". This edgy work od speculative fiction shocks and enthralls with its striking originality.
This much awaited new novel from Man Booker Prize winning writer is a gorgeously tender story of a young man's love for an older woman.
Lullaby by Leila Slimani (Faber & Faber)
This eerie psychological drama won the Prix Goncourt and is generating much deserved buzz with its English publication. It is a layered,incredibly insightful look at the relationship between a nanny and the family which she works for. A lucid,disquieting look at maternal guilt,race and class tensions.
From one of the most influential literary critics of our times comes a novel revolving around the Querry family over the course of six wintry days in upstate New York. Profound and probing, this novel questions interrogates the state of happiness and existence.
Soon to be a major movie starring Scarlett Johansson and produced by George Clooney, this captivating page turner is set in 1950s Morocco. Joyce Carol Oates describes it best as a collaboration between Donna Tartt, Gillian Flynn and Patricia Highsmith, in a screenplay filmed by Hitchcock.
This internationally prizewinning Italian masterpiece will appeal to fans of Elena Ferrante and Fredrik Backman. It is a poetic coming of age story about the friendship between two young Italian boys from different backgrounds. An exquisite exploration of how male friendships evolve and the bond between fathers and sons.
Translated from Arabic by Jonathan Wright, this award-winning work of literary horror is set in war-torn Iraq. A macabre yet bleakly funny spin on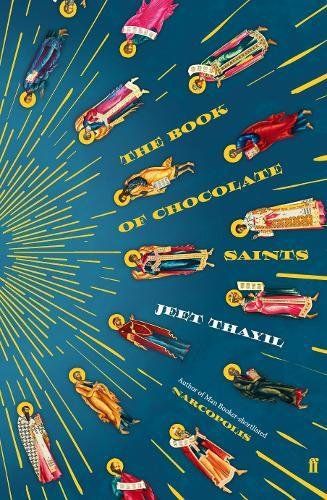 the story of Frankenstein which vividly captures the atmosphere of a city at war.
The latest work from the Man Booker Prize-shortlisted writer is an ambitious, richly imagined novel which attempts to reconstruct the life and times of forgotten modernist Bombay poets.
This autobiographical novel is one of the most fascinating debuts of this year. A gut wrenching story which pieces together the public kidnap and murder of the writer's grandfather by terrorists with the private tragedy of her mother's death from cancer.
A Ghanaian psychiatrist and an American studying the habits of urban foxes have a chance encounter in this gorgeously inventive novel. A smart and ingenious take on friendship and trauma set in a multicultural London.
There is no one who writes about modern relationships quite like Andersson ; such precise clarity and wry insight. So if you loved Wilful Disregard as much as I did, then rejoice, because Ester, our pensive leading lady is back, tangled up in a messy romance again.
This award winning novel is set in a Scarborough housing complex during the simmering violence of the sweltering summer of 1991. Eloquent and emotionally charged, this is the story of two brothers who are the sons of Trinidadian immigrants and a powerful look at how a family deals with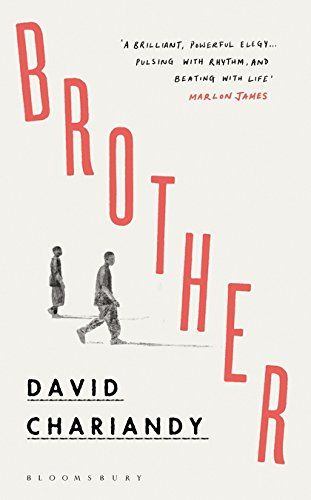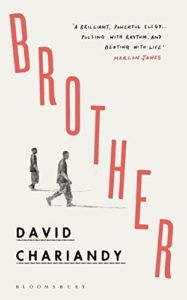 violence and tragedy.
Set in Sydney, Paris and Sri Lanka, this spellbinding story follows a cast of characters as they chase their ideal version of life. Incredibly perceptive and uncannily contemporary, this is a satirical take on modern society.
This book got a lot of critical acclaim and even a nomination for the 2017 National Book Awards after its US publication. Out in UK later this year,this scintillating novel shines light on the legacy of racism through three generations of a black family in New Orleans.
This international bestseller is a superbly insightful story about family,love and loss. Told through the fractured lives of siblings, it is a poignant look at how our childhood affects the person we become later on in life.
A staggering epic from the award winning writer which tells the story of 12 people brought together to save America's last few acres of forest. A magnificent and highly imaginative story about the state of our world.
The Long Forgotten by David Whitehouse (Picador)
When the black box flight recorder of a plane that went missing 30 years ago is found at the bottom of the sea, a young man named Dove begins to remember a past that isn't his. This intoxicating mystery about memory and loss is a dazzling work of fiction.

One of the most exciting debuts of the year, this part road trip story and part war story is an electrifying read. A story of the friendship between three wayward Irish lads,one of whom is suffering from severe PTSD, and how the three embark on an adventure to an experimental clinic called Restless Souls to help him. Genre-bending and brilliantly witty, this is a terrific first novel.
I am ridiculously excited for this captivating debut and the fact that it has been compared to NW and The Bricks That Made The Houses only adds to its intrigue. This scorching story is set within 48 hours on a London council estate and looks at extremism among London's youth and the city's history with violence.
The Friendly Ones by Philip Hensher (Fourth Estate)
Distinctly poignant in the current political climate, this sweeping novel is about two very different Sheffield families,one of whom has come to England from the subcontinent. An entrancing story which explores the intersecting legacies of our national history.
Mothers by Chris Power (Faber & Faber)
This immaculate short story collection from the critic Chris Powers has already garnered comparisons to the work of Alice Munro. At the core of this collection is Eva,bound in an enigmatic relationship with her mother,whom we meet again and again in these emotionally resonant stories.
This award winning novel which was also a finalist for the National Book Awards last year is all set for its UK publication in 2018. Striking and insightful, this debut is a timely meditation on the future of the American dream, immigration and justice in contemporary America.
Mad Blood Stirring by Simon Mayo (Doubleday)
Inspired by true events, this dynamic story is set during the few frantic months in 1815 when the war is over but the inmates, at the suffocating Dartmoor Prison, await liberation.
Domenico's Ties was one of my favourite books of 2017 so it's safe to say I was eagerly anticipating his next. In Trick, a successful illustrator and his 4 year old grandson are shut inside an apartment in Naples. A sharp observation of two unlikely rivals matching wits and a trenchant analysis of aging, family and art, this deliciously addictive novel is a treat to read.
An enchanting puzzlebox of a novel, set in 1917, about a magical toyshop in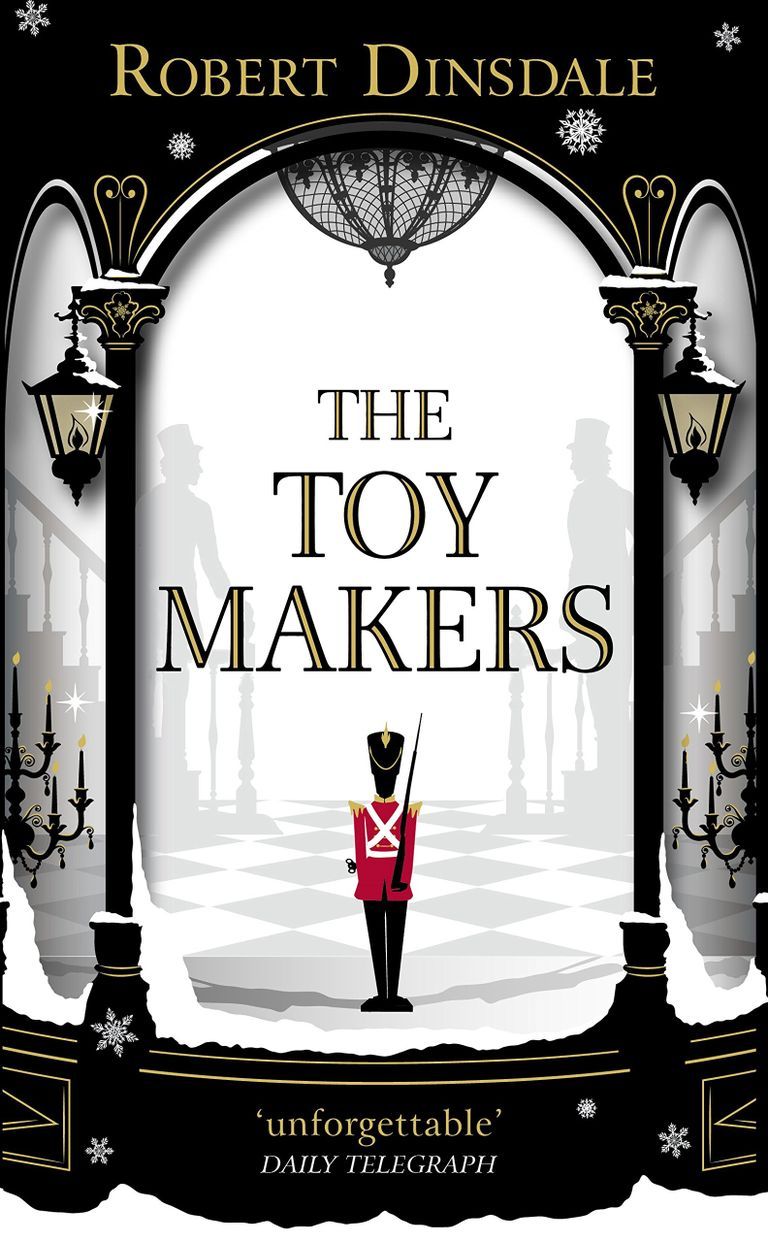 the heart of Mayfair. Perfect for fans of Neil Gaiman, The Miniaturist and The Night Circus, this spectacularly written story rekindles the fascination with toy shops and shows how to find hope in dark times.
The much anticipated new novel from the award-winning writer of The Yellow Birds is also out this year. Set in Virginia during the Civil War and a century beyond, this vivid novel about power and reconciling our violent history is a sobering read.
Hotel Silence by Auður Ava Ólafsdóttir (Pushkin Press)
A bizarre and witty about a lonely dejected man who arrives at the strangely deserted airport in a barren holiday resort, and ends up on the doorstep of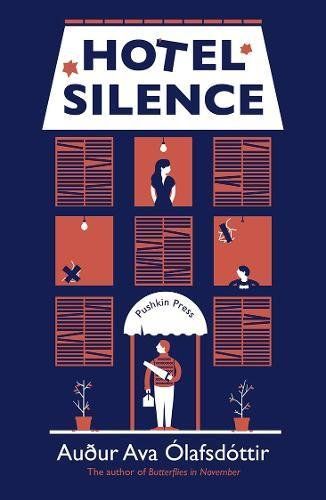 Hotel Silence. A heartwarming story about starting fresh and rediscovering your passion for life.
Acclaimed Brazilian novelist and musician Chico Buarque was driven by the desire to find out what happened to his own German half-brother – whether he survived the war in a bomb-ravaged Berlin, whether he had joined the ranks of the Hitler Youth. This impactful novel combines his quest for the truth with a riveting fictional story.
Fans of Tessa Hadley and Kate Atkinson will love this rich,evocative debut spanning decades and countries which follows four generations of women in a family.