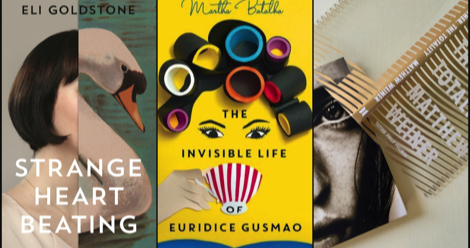 Lists
Round Up of the Best UK Book Covers of 2017
This content contains affiliate links. When you buy through these links, we may earn an affiliate commission.
We're giving away a stack of our 20 favorite books of the year. Click here to enter, or just click the image below.

---
You can judge these books by their cover because they truly are beautiful inside out!

The Zoo by Christopher Wilson
I cannot get over how fun and eye-popping this book design is, right down to its endpapers. This inventive satire about the Stalin-led Soviet Union offers a fresh take on the last days of the dictator. Narrated by 12-year-old Yuri, this darkly comic novel is an adventure-filled romp through history.

This modern classic is an amusing and shrewdly observant look at the anxiety of the bourgeoisie in contemporary India. A striking cover and on-brand end-papers featuring ants makes this little hardcover all the more interesting.
This effervescent and insightful story is about the experiences of women in 1940s Rio de Janeiro. Not only was this one of my favourite books of the year, but its bold and vibrant cover perfectly epitomizes the spirit of this novel.
The latest book from the Nobel Prize winner and best-selling author is a fable about father-son relationships while at the same time a timely political parable. This slim novel has a swoon-worthy gold finish on its radiant cover.
Set in 19th century rural Ireland, this richly textured and compelling novel is about superstition, love, and grief. The exquisite hardcover features leaf skeleton with a printed foil on top.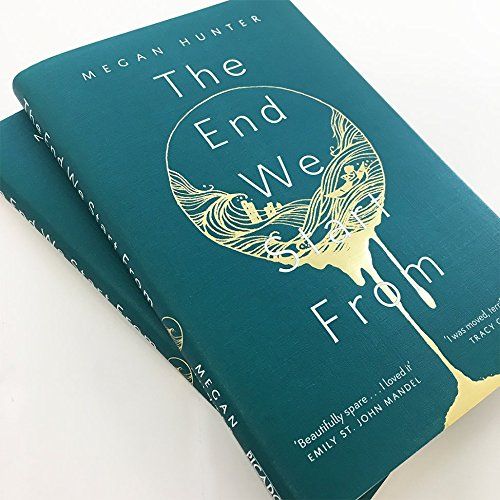 This unnerving and lyrical dystopian tale about migration and motherhood was definitely one of the best books I have read this year. It didn't hurt that the stunning little hardback features a dazzling yet elegant cover.

This dazzling debut combines magical realism, historical fiction, mystery, and a lovely romance into a captivating novel. This intricate cover is ravishing and was hand-embroidered by the cover designer's own mum!

This cover is equally eerie and gorgeous! This is a sinister book which gives an unnerving peek into the sinister, disconcerting world of little girls. And yes, it does feature a creepy doll.
A kaleidoscopic (hence the apt cover) novel about issues that continue to plague India even now—brutal social divisions, poverty and class discrimination.
This perfect book for the Brexit era tells the immigrant history of post-war Britain. Exhaustively researched, it traces the roots of Britain's problematic relationship with immigrants.

Demi-Gods by Eliza Robertson
This scorching debut with a bold retro cover is set in 1950s Canada. This brutally charged story explores lust, friendship, and adolescence in an original way.

This scathing and mordantly funny look at privilege, power, and class clashes has a brilliant foiled and screen printed acetate cover. Layered, just like this sinister story!
The latest work from the prizewinning Japanese author, this funny and sentimental story is about a young boy who is infatuated with a sandwich seller. Do check out Pushkin Press Japanese novellas book bundles which features quirky, enchanting stories with covers to die for.
This modern reworking of Leda and the Swan is a funny and intimate look at loss and love. Who can resist that strange and lovely cover?
This cover aptly conveys the repulsion and creepy dread you will feel after reading this book which re-imagines the notorious Lizzie Borden murders.
This riveting Victorian gothic is scary inside out. This gorgeous gold lined hardback gives little hints about the plot in its cover and displays a creepy af Victorian painting (which features prominently in the book) on its endpapers. This really is a spookefest!
This cover is definitely on-brand since this moving and heartfelt book is essentially about the curse of remembering everything and of nostalgia.
The robin is deeply embedded into British culture and this beautiful illustrated book from a British naturalist packs everything we know about this bird into an informative and engaging book.