Typical Groomsmen Gifts, Gone Bookish
This particular Book Rioter is really excited to be tying the knot at the end of the month. I'm definitely having a literary wedding (I went with the library check-out save the date), and my bookworm groomsmen are going to be decked out in the most bookish of swag.
After months spent researching gifts, from presents that are just-because to items that are more of the "I bought this and you better wear it because IT IS MY WEDDING" variety, I found it wasn't all that difficult to put a bookish twist on the standard groomsmen gifts.
Cufflinks, flasks, dress socks, journals… all of these usual groomsmen gifts can be given a literary spin, if you spend a bit of time on Google and Etsy.
So here you go, readers. For when you're getting ready to plan.
—
BOOKISH CUFFLINKS: With the exception of the flask, I feel like cufflinks are the go-to gifts for groomsmen everywhere. And Etsy is in no short supply of cufflinks of the bookish persuasion.
There are a few ways you can approach these. You can pick a favorite book, quote, punctuation mark, or even publisher.
Pride & Prejudice Cufflinks ($25, via Jezebel Charms)
Great Gatsby Cufflinks ($22, via Maltse Magpie)
Quotation Mark Cufflinks ($13, via Petite Vanilla)
Penguin Books Cufflinks ($20, via Blackbird Design)
—
BOOKISH DRESS SOCKS: Literary dress socks paired with a suit? Yes please. More the colorful the better, makes for fun pictures later, guys.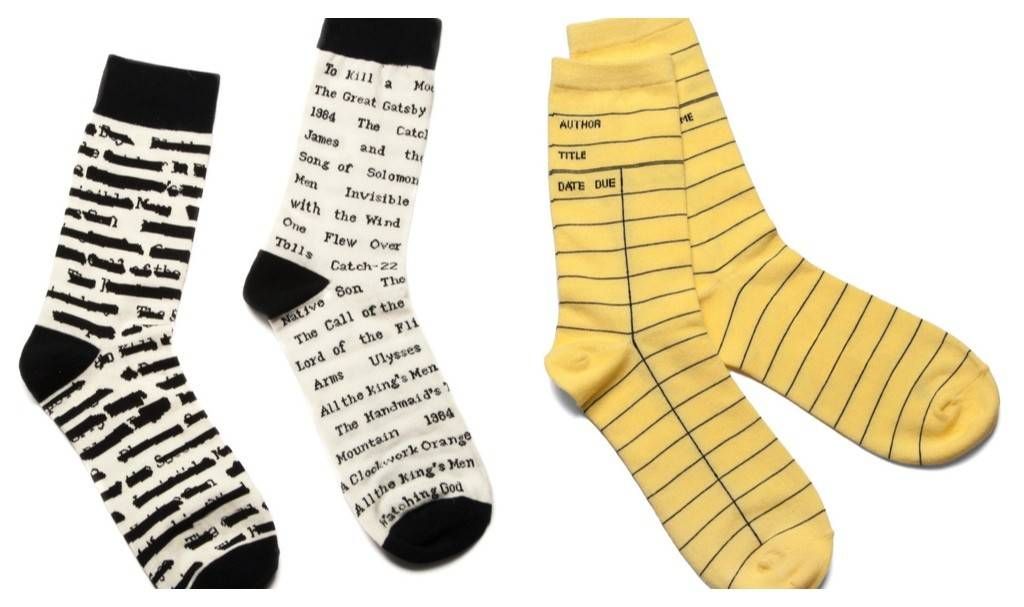 Library Card & Banned Book Socks ($10, via the Book Riot Store!)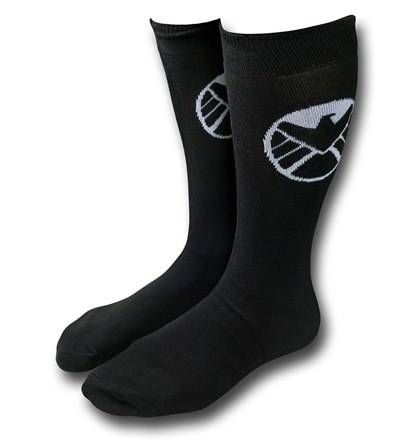 Comic Book Socks (Prices vary, via Superhero Stuff)
—
CUSTOM JOURNALS: Are any of your groomsmen writers? Illustrators? Casual doodlers? Frequent daydreamers?
A custom journal makes for a great groomsman gift, especially with a charming literary quote on the cover.
Not All Who Wander Are Lost Journal ($28, via In Blue)
—
FLASKS IN BOOKS: Yes, yes, the ultimate in cliche groomsmen gifts. I know.
But hey, there are some fun literary spins on these available that'll make them a little more special, and a little less "I ran and picked this up at The Sharper Image two days before the ceremony."
Like putting them inside actual books.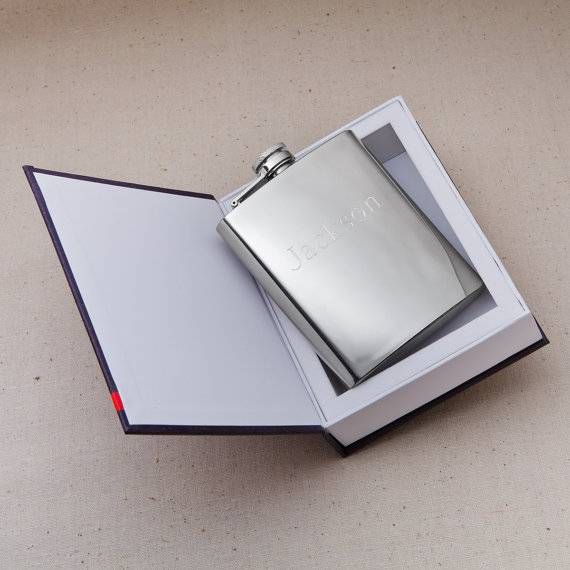 Custom Flask in a Book ($40, via Creative by Blair)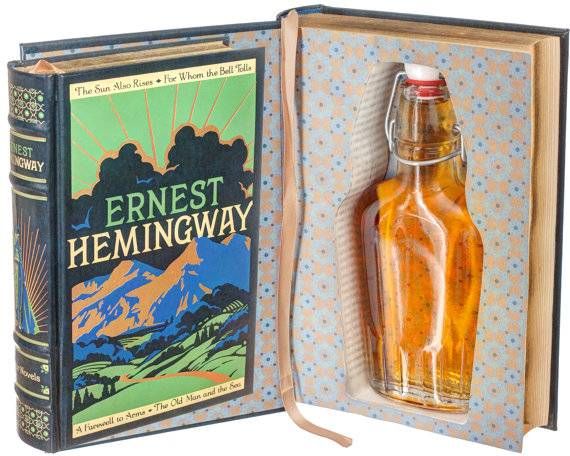 Engraved Glass Flask in a Book ($64, via Book Rooks)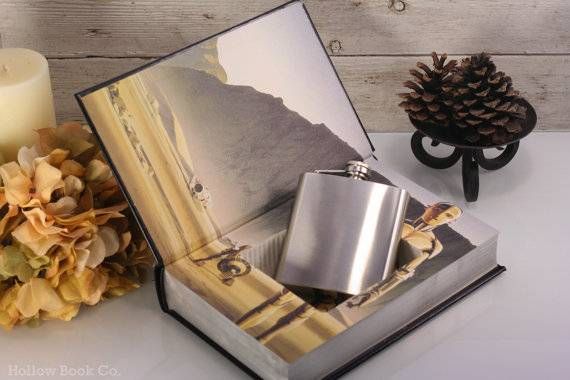 Star Wars Hollow Book Safe + Flask ($60, via Hollow Book Co.)
____________________