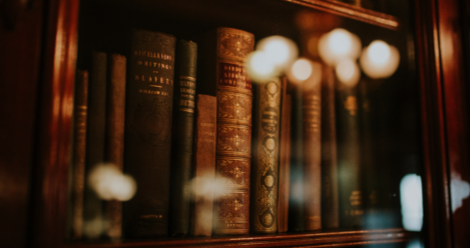 Two Men Charged In One of the Largest Library Thefts in History: Critical Linking, July 25
Sponsored by Flatiron Books, publishers of The Family Tabor by Cherise Wolas.
---
A former Carnegie Library of Pittsburgh archivist and a respected Oakland antiquarian bookseller "cannibalized" rare books from the institution by cutting out pages and stole more than $8 million worth of precious items over a 20-year period, according to the Allegheny County District Attorney's Office.
One of the largest library thefts in history.
---
Stereotypes were rife among both male and female characters in the descriptors used to identify them, their jobs, and even their roles in the books, according to a study by IBM's India Research Lab which looked at works shortlisted for the Man Booker Prize between 1969 and 2017. Male characters figured more prominently in plots, and were depicted as powerful, wealthy and strong, it showed, while female characters were more likely to be depicted as beautiful or romantic instead.
<sarcasm>Gender bias from 50 years of Booker Prize shortlists? No way!</sarcasm>
---
It's a common experience within the fan fiction community — the love of a canon's fanfic eclipsing, at least a little bit, the original work. The characters become people. But despite the deeply intimate connection many have with Hermione and Ron and Harry, they are, ultimately, characters. They are intellectual property, and they belong to someone. So who owns Harry Potter? For the thousands of superfans across the world who gather on online platforms like fanfiction.net to write their own stories within established literary canons, it's a question not often considered, at least not deeply. Sure, legally, Harry Potter is a creative entity. But for an entire generation, he and his peers are culturally ubiquitous. They're above the law, or at least, outside of it — right?
A deep dive into some aspects of copyright law, by way of HP.