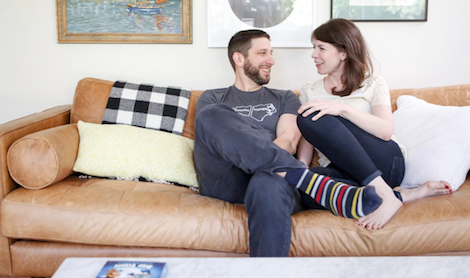 Two Memoirists Wrote About Dying–Then Their Spouses Fell in Love: Critical Linking, January 5
We're giving away a stack of our 20 favorite books of the year. Click here to enter, or just click the image below.

---
"When Breath Becomes Air," Paul Kalanithi's memoir of his final years as he faced lung cancer at age 37, was published posthumously, in 2016, to critical acclaim and commercial success. "The Bright Hour," Nina Riggs's memoir of her final years as she faced breast cancer at age 39, was published posthumously, in 2017, to critical acclaim and commercial success. The two books were mentioned together in numerous reviews, lists and conversations.
Perhaps less inevitable was that the late authors' spouses would end up together, too.
---
You're ready, we're ready, so let's go. We've whittled our 2018 long list of 72 books down to a more manageable size: 18 books that we believe to be some of the most interesting works of fiction published last year.
The Tournament of Books is here!
---
Fred Bass, the owner of New York City's iconic Strand Book Store, died this morning surrounded by his loved ones. He was 89 years old.
Bass was born on June 28, 1928 in New York's East Village. The Strand had been founded a year earlier by Bass's father with an investment of $600 — $300 borrowed and $300 he had saved. The store survived the Great Depression and by the advent of World War II, Fred, aged 13, had started working in the store and traveling around the city to acquire books for the store to sell.