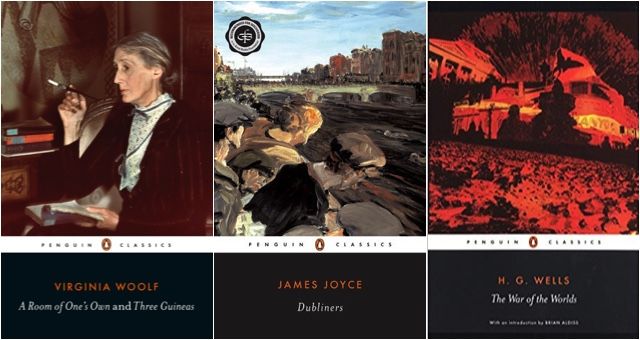 Critical Linking
Two Hot Moriartys Read the Classics: Critical Linking, September 15, 2019
Critical Linking is a daily roundup of the most interesting bookish links from around the web, sponsored by Flatiron Books.
---
"Penguin Random House has announced a star-studded cast including 'Fleabag' and 'Game of Thrones' actors to narrate a new series of 50 Penguin Classics audiobooks.
Andrew Scott, known as the 'hot priest' in 'Fleabag' will voice Dubliners by James Joyce, while Natalie Dormer, who plays Margaery Tyrell in 'Game of Thrones', will read A Room of One's Own by Virginia Woolf. The cast will also include 'Homeland' actor David Harewood reading War of the Worlds by H G Wells. The audiobook collection will be released simultaneously on 26th September."
Alternate headline: Two Hot Moriartys Read the Classics
---
"A women's shelter opened Tuesday in a restored Midcentury Modern library building in Hollywood, continuing the trend of converting distinctive structures to take homeless people off the sagging entertainment community's streets.
The 30-bed facility on Gardner Street below Sunset Boulevard brings to seven the number of new L.A. homeless shelters, and 377 beds, since Mayor Eric Garcetti's A Bridge Home program launched last year."
I love that this library is still a safe space in its next life.
---
"First imprisoned in 2016, Altan received a life sentence in 2018 for sending out 'subliminal messages in favour of a coup' on television and attempting to overthrow the government. PEN America has called his imprisonment 'a horrific assault on freedom of expression' and authors including JM Coetzee and AS Byatt have demanded his release in an open letter saying that his 'crime is not supporting a coup but the effectiveness of his criticism of the current government.'"
This powerful, prison-penned memoir is longlisted for the Baillie Gifford prize.