This content contains affiliate links. When you buy through these links, we may earn an affiliate commission.
There are many things I love.
A cup of strong, black coffee in the morning. When my English Bulldog, Babaganoush, snuggles up on my lap. Having brunch with my girlfriends. The promising, festive pop that comes with opening a bottle of bubbly. I love my book club—even when I don't read the book. I love it when I see any woman (or person, I should really say person) fight the patriarchy. I adore chocolate: especially a warm, chocolate chip cookie, straight from the oven. There is nothing better.
Except maybe books.
Books take first place. It isn't even a contest, at least not a fair one.
And the only thing better than a good book? Two good books. Make that two good books in one. I am referring, of course, to a phenomenon that, in my opinion, is almost magical: when books recommend other books.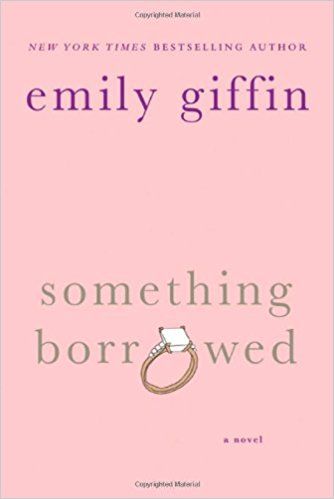 I begin this list with a confession: I cannot credit the first book that did this. I remember everything else about the experience. I was curled up in bed reading a novel on my iPad (one of the first I ever bought in digital format) when the main character talked about a book she loved: Something Borrowed by Emily Giffin. She didn't just mention the title, either. She shared a little bit about the plot. And said there was a sequel (Something Blue). Once I was done with that book, I went online and bought both. And every other Emily Giffin book. I've been a devoted fan since—Baby Proof is my favorite. I hate that I cannot remember the title of the book that gave me this gift. I should send the author a fruit basket. Or a box of chocolate chip cookies.
At least I can say that I learned from this forgetful experience.
I now keep track of the books that generously introduce me to other books. For example, it was Asymmetry by Lisa Halliday that gave me Survival in Auschwitz by Primo Levi. Little Fires Everywhere gave me On the Road. Eleanor Oliphant is Completely Fine made me want to want to reread Wild Nights—Wild Nights!, a poem by Emily Dickenson. This brings me to an important point: sometimes the recommended work is one that I've already read. This is by no means a waste of a recommendation. It's wonderful to see a book (or poem) that I know—and love—inserted in a story. I counted mentions to five novels in Elin Hilderbrand's latest novel, The Perfect Couple, and I've read all of them (The Night Circus is my favorite). This may or may not be because I follow Elin on Twitter and often ask her for book recommendations.
But I digress.
Three Daughters of Eve gave me over half a dozen books—by far my favorite was Zadie's Smith's White Teeth. A Little Life introduced me to On Narcissism. I'd never read Freud before. Lucy, a character in Carola Lovering's Tell Me Lies, might've been too distracted to read Cutting for Stone, but I finished it in two days. Shrewed by Elizabeth Renzetti introduced me to Shrill by Lindy West (both are collections of hilarious and relevant essays). Even when I dislike the recommended book, I am still happy to come across a recommendation. It's like finding a present inside a present. My one pet peeve: when an author isn't specific enough. In Chemistry, Weike Wang mentions three titles, all of them generic-sounding—Heart of Darkness, The Stranger, The Trial—without listing their authors. It was a little annoying. Still, I forgive Wang because Chemistry was moving and insightful. Which brings me to another point: a recommended work is only as good as its original, recommending novel.
What I'm trying to say is this: thank you.
Thank you to all the authors who have shared with me not only their wonderful novels, but also another writer's work. You've done a most gracious, generous thing. I wish I could send you all boxes of cookies and cases of bubbly. Or whatever else you love.