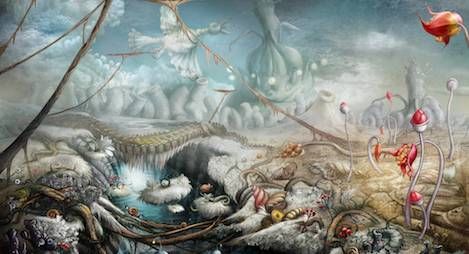 This content contains affiliate links. When you buy through these links, we may earn an affiliate commission.
Usually it's the stepmother who is the evil witch, while mothers are often dead but fondly remembered. In these two modern fairytales, both near and dear to my heart, the mothers have a lot more in common with Mommie Dearest than with Lily Potter.
Among Others by Jo Walton takes place in Wales and England in the 1970s, and seems to pick up after the main action has happened.
Mor is 15, has lost her twin sister to a horrible fate, she herself can barely walk, and her mother is the culprit. She survived to run away and is now stuck at a boarding school picked out by her (also evil? Or just misguided? Definitely not friendly) aunts. She's been ripped from a world of family and magic in the valleys of Wales, complete with elves and spells, to a dry and dull English town where no one knows her, almost everyone is afraid of her, and she feels as though she'll never have another friend again. As she says, "This is after the end, this is all the Scouring of the Shire, this is figuring out how to live in the time that wasn't supposed to happen after the glorious last stand."
So Mor does what any young reader does — she retreats into her books. She vows to only do magic to prevent harm, never for self-gain, except for one last spell … Surely it can't hurt anything to wish for some friends? Mor struggles with her physical and emotional injuries, to figure out this new family she finds herself in, and to find a way forward in a life she doesn't know how to live. On top of which, the fairies aren't done with her and neither is her mother.
Among Others is about family and betrayal, magic and its consequences, and — endearingly — the magic inherent in reading. Anyone who has ever sought refuge in the library, pondered the relative merits of Le Guin and Tiptree, and marveled at the beauty of the interlibrary loan system will find much to love here.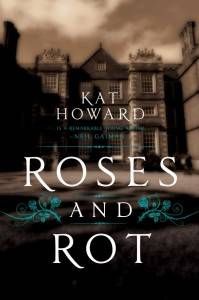 Fast forward to the contemporary New Hampshire of Roses and Rot by Kat Howard, where grown sisters Imogen and Marin have been accepted into an elite artists' residency program. Melete appears to be a dream come true: a colony full of creative people, quirky architecture, meals delivered upon request, and all you're expected to do is make art. Of course, nothing in this life is that perfect, and this is a fairy story with sharp teeth. Melete has dark secrets — but so do Imogen and Marin, thanks to their abusive mother. Each still bears the scars, both physical and emotional, of their childhood and carry them in different ways.
It becomes clear to Imogen that she might lose Marin to the magic of Melete, but saving her might cost more than she can give. What would you do to save a loved one? What would you do for your art? What price is too high to pay? Roses and Rot asks all these questions, and the answers aren't easy ones. On top of which, I find the basic premise an absolute delight. Of course the Fae would run an artist colony! Of course they would kidnap the best and brightest for themselves! This is the "Tam Lin" update I didn't know I wanted, and am delighted to have found.