Fiction
Two-Fer: Historical Fiction Set in France
This content contains affiliate links. When you buy through these links, we may earn an affiliate commission.
When I finish a book that I love, the first thing I want is MORE OF THE SAME. It's like Lay's — I cannot read just one! But sometimes that's easier said than done. For those of you who suffer from the same compulsion, I offer you book pairings personally vetted and guaranteed to complement each other and send you down a glorious reading rabbithole. Our first pairing: historical fiction set in the French royal courts! With thanks to Maria Dahvana Headley, who turned me on to Kathryn Davis.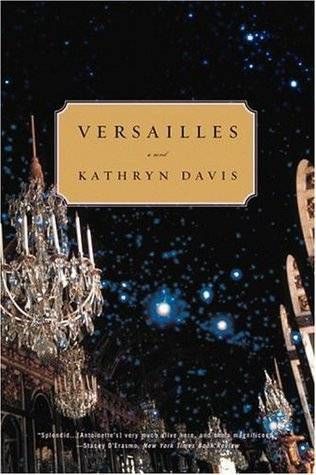 Versailles, Kathryn Davis
Ever wonder what it might have been like to be inside Marie Antoinette's head? Davis has you covered. This slim novel imagines the internal voice of one of France's most infamous women, and it's gorgeously done.
An idyllic childhood in Austria apparently did little to prepare Maria Antonia Josepha Johanna von Habsburg-Lothringen for life as Queen of France. She ascended to the throne with her husband Louis XVI at 18 and went from being a national favorite to the public's favorite scapegoat. Accused of causing the French deficit with her profligacy, imprisoned during the Revolution, and beheaded for treason at 38, she's been the subject of novels, biographies, and films, not to mention the source of excellent Halloween costume possibilities. But who was she?
Davis meanders through her life, touching down here and there. Some of them moments are pivotal; some are picturesque; some are mundane. The narrator is Marie herself, looking back from beyond the grave at the course of her life. Her husband the king; her children; her (singular) lover; her wishes and dreams; her deep perplexion and frustration with the political situations she both creates and is subject to. Sharp and insightful, Davis builds a portrait that digs for deeper truths while maintaining a dreamy stream of consciousness.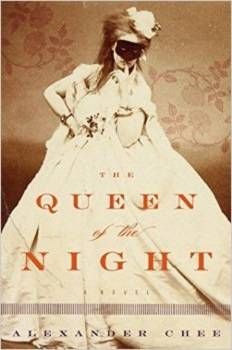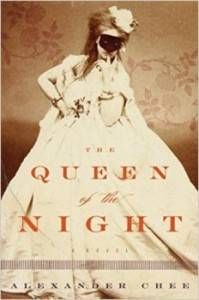 The Queen of the Night, Alexander Chee
And then, there's Alexander Chee's epic (at 500+ pages) look at the court of Napoleon III and Eugénie de Montijo. But the court is only an occasional backdrop: our narrator, opera singer Lilliet Berne, has a story that is much bigger than one might first expect. There are balls and royalty aplenty, politics and clandestine meetings, but her secrets go beyond the palace walls. Berne has secrets, and at the height of her popularity they are threatening to come out. Who knows them? Who is revealing them, and to whom? Her quest for answers takes us back to her birth in America, her transformation from penniless runaway to celebrated courtesan to diva, her struggle to live life on her own terms.
Lilliet is an indomitable woman, but also a canny one; she knows how to find her light, like any good actress, but she also knows how to wait for her queue. Her adventures frequently had me gripping the pages in anxiety, as well as swept away by the richly imagined details. Chee spent more than a decade writing this book, and to my mind it shows in the best possible way. Every button on every dress, every note in every song, every twist of fate is beautifully rendered. When you're done reading, you may feel as though you had lived the story along with Lilliet; I know I did.