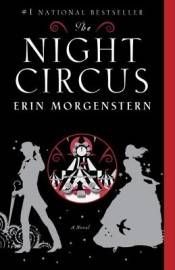 Fiction
Two Books I Can't Wait to See on the Big Screen
I don't know about you, but the further I get into The Great Gatsby, the more convinced I am that the totally insane looking movie is going to be just fantastic. And although most book-to-movie adaptations are disappointing, I seem to have movie fever, and can't help thinking that a couple of the books I've finished in the last month (both recently out in paperback!) would be amazing on the big screen.
The Night Circus by Erin Morgenstern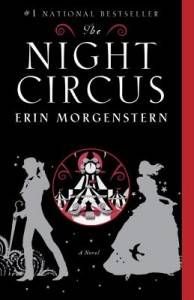 This is the first scene that I knew I wanted to see:
The ground beneath her feet shifts, suddenly unsteady, but Marco puts a hand on her waist to keep her upright.


When she opens her eyes, they are standing on the quarterdeck of a ship in the middle of the ocean.
Only the ship is made of books, its sails thousands of overlapping pages, and the sea it floats upon is dark black ink.
While I'd normally try to write out my own summary of a book, I think the back cover copy of this one does it justice: "The circus arrives without warning. No announcements precede it. It is simply there, when yesterday it was not. Within the black-and-white striped canvas tents is an utterly unique experience full of breathtaking amazements. It is called Le Cirque des Rêves, and it is only open at night." Behind the scenes of this circus, two young magicians are caught in a duel that only one will be able to walk away from. But their challenge is complicated when they fall in love with each other, putting the entire circus at risk.
I just finished reading this one over my Fourth of July trip to the lake, and I still can't get it out of my head. Morgenstern's beautiful book is ripe for movie adaptation by a director capable of capturing both the whimsy and the passion on each page — a garden made of ice, a room entirely filled with a cloud maze, a contortionist that can move in every direction, or a tree covered in candles with wishes. According to Variety, a scriptwriter has been chosen and producers are on board, but that's all I can find about this one.
Ready Player One by Ernest Cline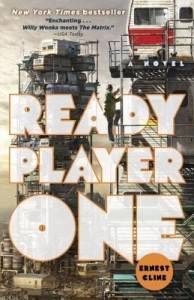 For a story set primarily in a video game, there are endless options for crazy awesome cinematography:
Art3mis winked at me, and then her legs melted together to form a mermaid's tail. She flapped her new tail fin once and shot ahead of me, her body undulating and thrusting in time with the machine-gun beat as she swam through the air. Then she spun back around to face me, suspended and floating, smiling and holding out her hand, beckoning me to join her. …

Not trusting my instinct any further, I loaded up a piece of high-end avatar dance software called Travoltra, which I'd downloaded and tested earlier that evening. The program took control of Parzival's movements, synching them up with the music, and all four of my limbs were transformed into undulating cosine waves. Just like that, I became a dancing fool.
In the year 2044, the world has pretty much gone to hell. Like most other people, high school senior Wade Watts spends most of his time avoiding the real world, signed into a virtual world called the OASIS as his avatar, Parzival. And like much of the rest of humanity, Wade spends much of his time in the OASIS on a quest, searching for a hidden Easter egg placed in the game by the OASIS' enigmatic creator, James Halliday. The key to finding Halliday's hidden treasure is an obsessive study of everything pop culture from Halliday's favorite decade, the 1980s.
I'm not a gamer, and I'm no expert on the 1980s, but I was head-over-heels obsessed with the audiobook of Ready Player One. Because the book is set in a virtual world, the possibilities for a trippy, geeky, totally insane looking movie are endless. And I'd love to see the way a writer/director would flip us back and forth between the OASIS and the real world. Luckily for me, Warner Bros. bought the rights to the movie in 2010, and author Ernest Cline is working on the script. Yay!!
And Now the Big Questions
I'm not much of a movie buff, but I do love to play the Who Will Be In This Movie game. So share — who would you like to see direct or star in either of these films?