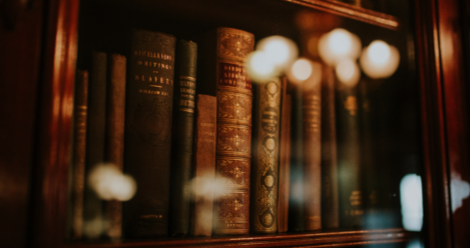 Humor
25 Terrible Book Recommendations
This content contains affiliate links. When you buy through these links, we may earn an affiliate commission.
I once read a review of a true crime title about a plane being hijacked that included the line "recommended for in-flight reading."
….No. Just: no. The very last thing that anxious flyers need is a reminder that flights, if very rarely, do sometimes go wrong. What makes a reviewer go to such a morbid place? What compels a person to suggest a book to the precise audience in whom it would cause the most distress?
In honor of that wholly befuddling book recommendation, here are a few other recommendations that function in the exact opposite way that a recommendation ought to: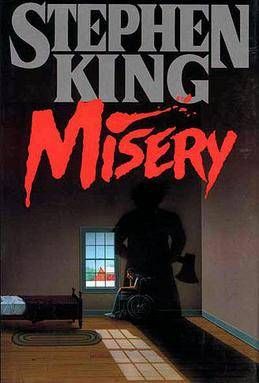 1. Misery, by Stephen King. Recommended for an author about to meet with their devoted fanship for the first time.
2. Into Thin Air, by Jon Krakuer. recommended for the beginning adventurer, preparing to undertake a bucket list quest.
3. Jaws, by Peter Benchley. Recommended for someone taking their first ever beach vacation.
4. Lolita, by Vladimir Nabakov. Recommended as a welcome-wagon gift to your new, single neighbor.
5. Life of Pi, by Yaan Martel. Recommended for those embarking on seafaring adventures.
6. Atlas Shrugged, by Ayn Rand. Recommended for someone embarking on a career in public service.
7. House of Leaves, Mark Z. Danielewski. Recommended as a housewarming gift.
8. The Shining, Stephen King. Recommended for those planning moves to secluded locales with their artistic significant others.
9. Parable of the Sower, Octavia Butler. Recommended for those anxious about the long term consequences of our current social decisions.
10. The Art of the Deal, ghostwritten on behalf of Donald Trump. Recommend for anyone who, even for a moment, has ever been remotely interested in learning anything of any consequence, ever.
11. Dreams from my Father, Barack Obama. Recommended for those afflicted with extreme nostalgia for better days.
12. The Food Babe Way, by Vani Hari. Recommended for someone who has just graduated medical school.
13. World War Z, by Max Brooks. Recommended for keen hypochondriacs.
14. Gone Girl, by Gillian Flynn. Recommended for someone who's just fallen madly in love with the ultimate cool partner.
15. White is for Witching, by Helen Oyeyemi. Recommended for someone planning a visit back to the old family home.
16. The Jungle, by Upton Sinclair. Recommended as the prize for winning a hot dog eating contest.
17. Rosemary's Baby, by Ira Levin. Recommended as a baby shower gift.
18. Lagoon, by Nnedi Okorafor. Recommended for those desperately trying to hold on to their optimism.
19. Solaris, by Stanislaw Lem. Recommended as a departure gift for the intrepid adventurers signing up to be a part of Mars One.
20. Mastering the Art of French Cooking, by Julia Child. Recommended for those embarking on stringent new diets.
21. What it Means When a Man Falls from the Sky, by Lesley Nneka Arimah. Recommended by those disinclined to think critically about how things like colonialism and climate change will impact the future.
22. The Last Days of the Late, Great State of California, by Curt Gentry. Recommended to those afraid of earthquakes.
23. Savage Theories, by Pola Oloixarac. Recommended for someone looking for something light to take on vacation.
24. The Twelve Lives of Samuel Hawley, by Hannah Tinti. Recommended for the overly curious friend whose parents never want to discuss their family's past.
25. Lightning, by Dean Koontz. Recommended for the reader who swears by realism alone.
Responsible book recommendations will always seek to match books with their intended readerships—or with readerships bound to derive the most from them.
Or you can go this more mischievous/subversive/cruel route. There's always that, too. Just don't wait around for a thank you note, I suppose.