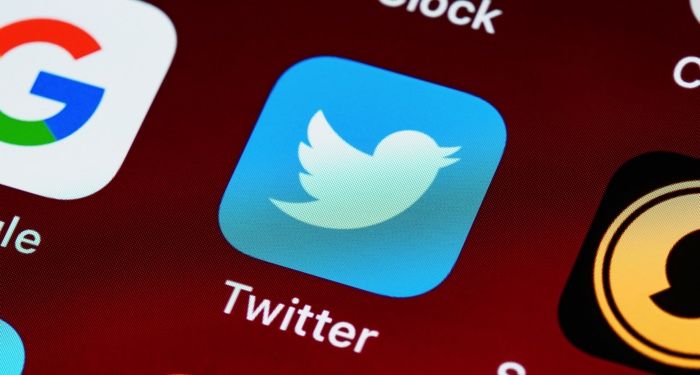 Lists
Did You Like That Tweet? Then Read This Book
This content contains affiliate links. When you buy through these links, we may earn an affiliate commission.
Do you like, dislike, or hate Twitter? Do you like or love books? Surprise! Today you get to like/dislike/hate/love them in conjunction with each other, how exciting!
I have a Twitter account but I do not use said Twitter account. Not for any good reason other than the fact that I have zero self-control. If I were to hop on Twitter in the afternoon, the next thing we'd all know it'd be the evening of the next day and my husband would be begging for dinner (not really, he's a full-grown adult who knows how to feed himself) and my blood pressure would be sky's-the-limit high.
Of course, as a person who writes about books and pop culture for a living, I have to have my finger on the corpse of Twitter somewhere, if not exactly on the pulse. And here is where I attempt to use my lack of self-control to my advantage.
"How?" you ask. Thanks for that — you're a great conversationalist! It's simple: I've rounded up a few of the Tweets that the world seems to love, and that I found humorous/aggravating/etc., but instead of encouraging us all to go down the rabbit hole that is Twitter replies, I'm gonna give us all a little homework.
That's right, now is when I do my BIG REVEAL that this post is going to give you books to read if you like certain tweets! It's a very exciting reveal because the title of the post did not at all clue you in to the topic of the post!
---
So there you have it! A bunch of fun Tweets and some book recommendations that could be fun and/or useful. If you're into bookish Twitter content, we've got plenty of other options for you. Check out Am I The A**Hole? 2022 Book Releases as Reddit Posts if you want to laugh at Twitter ripping off Reddit. Read a roundup of humorous descriptions of characters with bad behavior in Twitter's Twist on Describing Your Favorite Characters: #ExplainACharacterBadly.