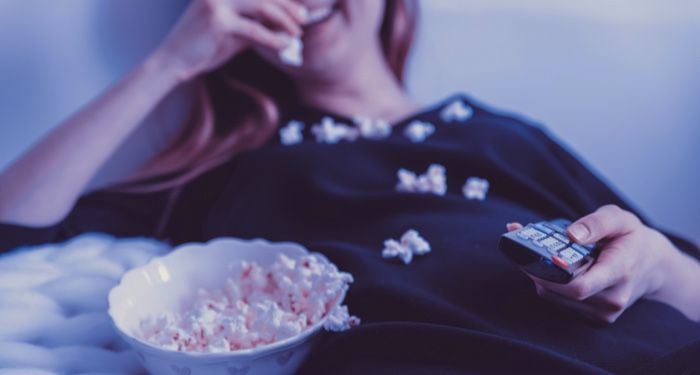 This content contains affiliate links. When you buy through these links, we may earn an affiliate commission.
While I love a good movie adaptation, I have been living for all of the YA books turned into TV series — you get all of the book-to-screen magic, but with multiple episodes, fully developed storyline storylines, and exciting new spins! Plus, TV shows are (in my humble opinion) a much better format for longer book series or plot-driven books because you get more room to explore and play with plot and character…even if they are at greater risk for not getting renewed. I mean, think about how much better the adaptations of Twilight or The Hunger Games could have been if they'd been given the space to be adapted into series rather than films. No messy breaking one book into two awkwardly paced films, or readers complaining about cutting out entire storylines.
TV series, if done right, allow you to really relish in the character development, and some of the better ones also allow TV producers to flesh out the book's world in exciting and interesting ways, adding to a beloved story and making it something unique and rewarding that fans will appreciate. All I'm saying is that TV series are my jam, and I'd take one excellent season of TV over a movie any day.
If you're eager to get immersed into a new TV show based on YA books, grab some popcorn and find a comfy spot and get ready to marathon any of these 12 TV shows, all of which you can stream right now!
Note: While there are plenty of amazing diverse YA books out there, there tends to be a lack of adaptations of said novels. I would really love to see more YA books by authors of color adapted to TV shows.
---
---
Want to discover more great book to screen adaptations? Check out our ultimate guide to YA movie adaptations!