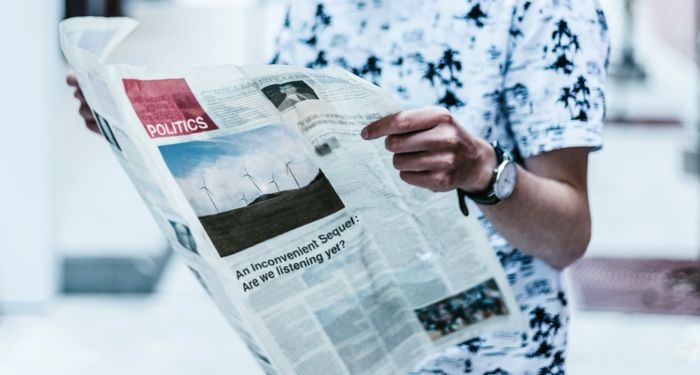 This content contains affiliate links. When you buy through these links, we may earn an affiliate commission.
If I had a penny for every time I saw a headline and my brain's first thought was "I want to read the romcom version of that!" I'd have a bunch of pennies. The world is certainly not without inspiration for novels, especially romcoms. If it were possible to write a book a day, I'd probably just do that with all these ideas, but alas there is this super pesky thing we call time. So instead — since apparently I can't fight time — I like to play a game where I imagine the romcom version inspired by a headline I've seen.
Now, this isn't to take a real life story, and very real people, and just fictionalize them. Instead I use the headline as a jumping off point that gives an idea for a fun plot of a romcom — basically the setup, which is my catnip. And hopefully Hollywood has learned its lesson from the years it turned its back on blockbuster romcoms and is looking to adapt all the romcom novels now. In that perfect scenario, here are headlines that made me imagine a great romcom setup for a novel that would then make a great film adaptation. These would be automatic buys for me, and I'm already making the popcorn for the film adaptation.
While you wait for romance authors to write these gems, you can snuggle up with already published manga romcoms. And if you want a ton of backlist, here are 100 Must-Read Romantic Comedies.