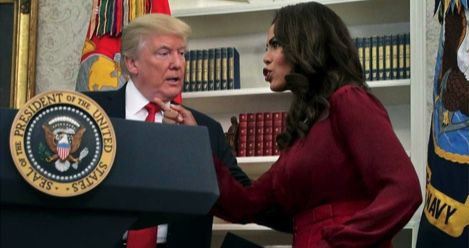 News
Oops He Did it Again: Trump Sends Cease and Desist Letter to Omarosa's Publisher
This content contains affiliate links. When you buy through these links, we may earn an affiliate commission.
First Henry Holt, now Simon and Schuster. In what proved to be an unsuccessful (and wildly unpopular) strategy on the part of Donald Trump, the publishers of Michael Wolff's Fire and Fury: Inside the Trump White House did not succumb to pressure from the leader of the free world to censor our very right to free speech. And it appears that the publishers of Unhinged: An Insider's Account of the Trump White House by Omarosa Manigault-Newman are following suit.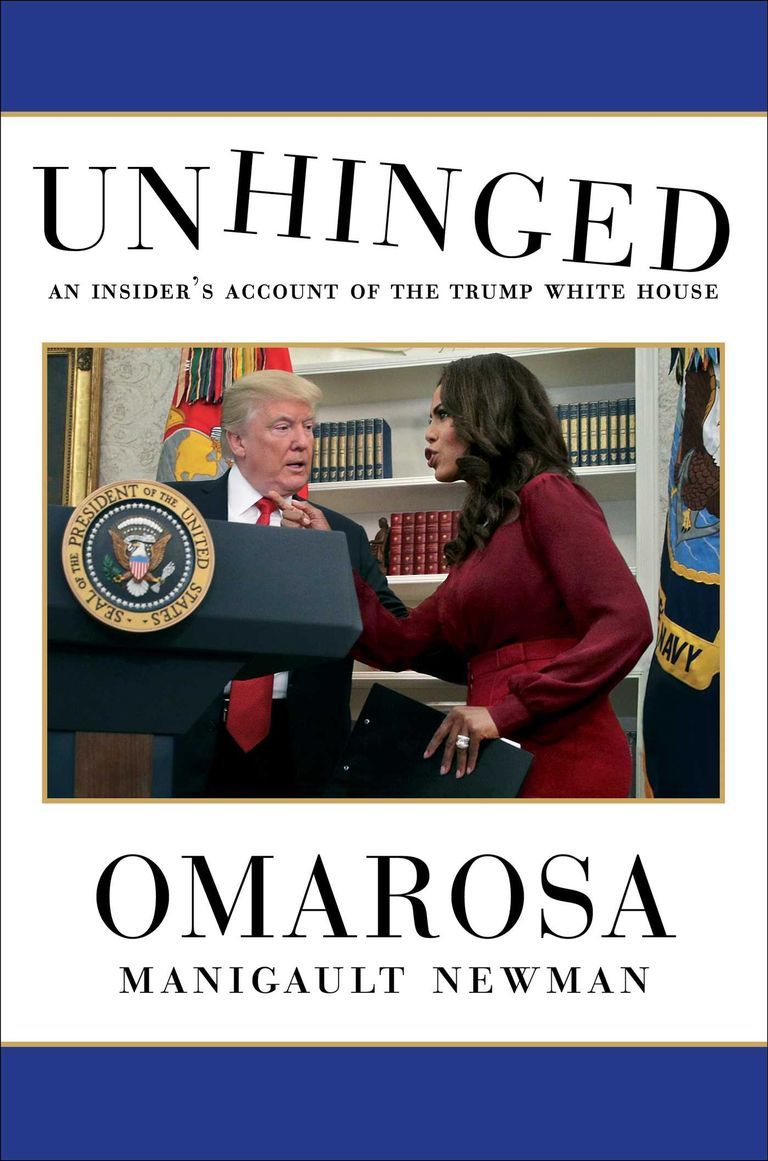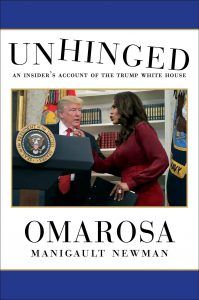 On August 13, 2018, Trump lawyer Charles Harder, sent a cease-and-desist letter to Simon & Schuster, threatening "substantial monetary damages and punitive damages." This letter arrived the day before Manigault-Newman's salacious tell-all was slated to be released. In a response statement, Simon & Schuster commented, "Despite various legal claims and threats made by representatives of the Trump campaign, Gallery Books and Simon & Schuster are proceeding as planned with publication of Unhinged by Omarosa Manigault-Newman, confident that we are acting well within our rights and responsibilities as a publisher."
These accusations get to the very heart of free speech and all that it entails. A White House known for forcing its employees to sign suspected unenforceable non-disclosure agreements to placate a litigious businessman continues to stifle the free speech of civil servants. This is on the heels of Trump's continued strategy to strip trust in the media as he refers to news outlets such as CNN and NBC as "the enemy of the people." Trying to put a stop to the publication of books that may not be so flattering in nature is yet another form of this affront to the free speech gifted to us in the Constitution. Reading like a thrilling dystopian novel, the press and book publishers continue to push back on this tactic, refusing to be complicit in the loss of this right.
While Omarosa might not be the most beloved figure among the liberal left, one can only assume what this latest news will do for her unexceptional book sales. As of the writing of this piece, Unhinged is number 7 on Amazon's bestsellers list, trailing Crazy Rich Asians (and its sequels) by Kevin Kwan and Jenny Hahn's To All the Boys I've Loved Before (both bumps conceivably inspired by their recent respective movies/Netflix series releases). While the insider nature to Manigault-Newman's book had people initially intrigued, readers have found it difficult to put money in the pocket of someone who participated in, and encouraged, Trump's sexist and racist behaviors. However, who knows how they will react to the most powerful man in the world trying to silence a woman of color in a country that prides itself on its right to free speech. I dare say we'll see Unhinged get a bit of a push over the next few days due to this previously failed strategy.
Thanks, Trump.