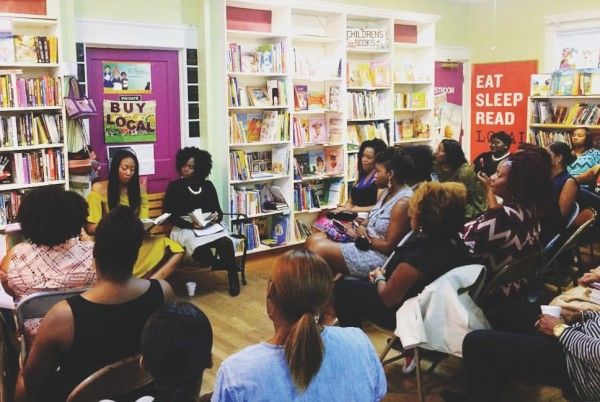 Trump Presidency Reinvigorates Feminist Bookstores: Critical Linking, March 13
Sponsored by Flatiron Books

---
The feminist bookstores in the nation's largest cities are experiencing the most significant upticks in sales, as well as in foot traffic. "We've been joking about the Trump bump," said E.R. Anderson, a bookseller at Atlanta's Charis Books & More, who also serves as executive director of Charis Circle, the 44-year-old store's nonprofit arm. Charis Books reports that in-store sales were up 12% in 2017 over 2016, while off-site sales rose 20%.
---
About three-quarters (74%) of Americans have read a book in the past 12 months in any format, a figure that has remained largely unchanged since 2012, according to a Pew Research Center survey conducted in January. Print books remain the most popular format for reading, with 67% of Americans having read a print book in the past year.
And while shares of print and e-book readers are similar to those from a survey conducted in 2016, there has been a modest but statistically significant increase in the share of Americans who read audiobooks, from 14% to 18%.
One-in-five Americans listens to audiobooks now!
---
so @simonschuster is closing the ONLY publisher that published at least 25% books by authors of color last year
(Crimson was at 29.3% for 2017, the next highest was 12.6%)
what a disappointing decision https://t.co/HeCd3vxwF6

— The Ripped Bodice (@TheRippedBodice) March 12, 2018