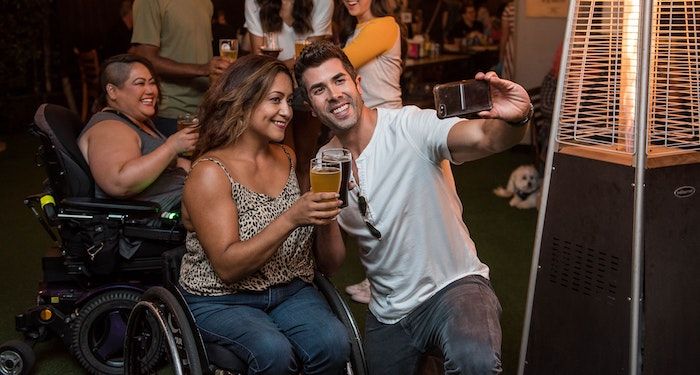 Lists
True Stories of Living With Disability For Your TBR
This content contains affiliate links. When you buy through these links, we may earn an affiliate commission.
Although it's far from perfect—and perfect it will never be—inclusivity in books currently available to purchase is getting better. We've seen more attention paid to books from a wide array of voices, backgrounds, and experiences, and thanks to the push for #OwnVoices stories, many more books by those who live with a marginalization are able to write and publish stories about those experiences, both fiction and non.
Disability stories are no exception. Certainly, there's a major gap in the market for these books, but over the last couple of years, more and more disabled writers have had their voices published and shared. We've even seen disability represented more centrally on YA book covers.
We're not gone from the days of inspiration porn, and it's hard to ignore that one of the most promoted, shared, and celebrated books for young people in recent years was written by a non-disabled person with "be kind" as the key takeaway (it's Wonder, if you're wondering). But we're getting better.
Want to learn more about what life is like living with a disability? Or, perhaps, more accurately, the ways in which disabled experiences intersect with every other experience in life? Then you're going to want to check out these nonfiction books about disability.
These are true stories from voices of those living with an array of disabilities. They're honest and unflinching, as much as they are humorous and declarations of love for pop culture, travel, and life more broadly. Because many of these are essay collections, the range of experiences will offer a real picture of the ways disabled writers have to continue to fight for recognition, for their voices to be heard, and for the rest of the world to rethink its concept of what's normal and what's not—as well as what is and is not accommodating for a myriad of bodies navigating an able-created world.
Note: this is not an exhaustive list. Rather, it's a wide range of experiences and great for readers beginning to read more widely about disability, as well as those who want to deepen their reading. Mental health books are not included below, though mental illness is absolutely a disability.