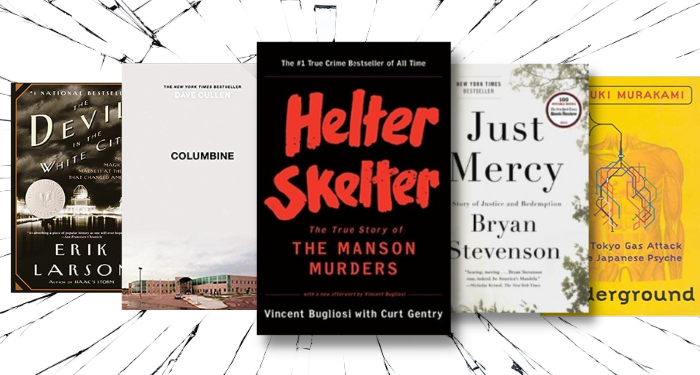 Nonfiction
Guilty Pleasures: 12 True Crime Classics
This content contains affiliate links. When you buy through these links, we may earn an affiliate commission.
I, like many people, have a complicated relationship with true crime, even the classics of true crime. But in this overstimulating world, I can rely on true crime books, podcasts, and documentaries to truly capture my attention. I don't think that's a good thing, honestly, but it is true. Maybe it's because I was raised on Unsolved Mysteries, during the Satanic Panic, with stranger danger allegedly at every turn. As with any of our weird proclivities, we can try to put them to use. I can try to choose true crime books that aren't the ones reinforcing the typical narratives. You know, the ones that shine attention on the most telegenic victims or paint slapdash portraits of monsters using the most salacious details while leaving out elements that complicate the story. And let's not forget about copaganda.
Instead, I try to choose books that will, while they have my rapt attention, educate me about issues or history I don't know enough about. They help inform my ideas about justice, which I can take into my life outside of reading. Most of the books on this list, the classics of true crime, will do more than tell a ripping tale of evil deeds. Some I have to admit are classics simply because of the impact they've had on the culture, even if they may be feeding into some of those typical narratives I mentioned above. And you'll note I didn't include In Cold Blood. Influential as it is, I don't think it's quite true enough to be considered true crime. So let's investigate what made the cut.
---
If you're ready to go beyond true crime classics, we definitely have more recommendations for you. How about books that expose the failings of true crime? I also recommend checking out international true crime and books about missing and murdered people of color. Take good care of yourself while reading these tough books, and stay safe out there.