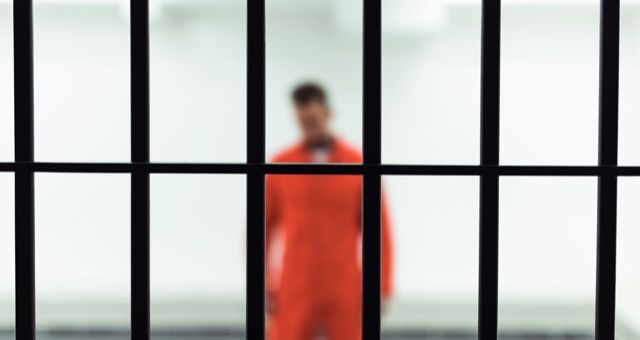 This list of true crime books that aren't about murder is sponsored by Sourcebooks.
Journalist Billy Jensen spent fifteen years investigating unsolved murders, fighting for the families of victims. Every story he wrote had one thing in common—they didn't have an ending. The killer was still out there. But after the sudden death of a friend, crime writer and author of I'll Be Gone in the Dark, Michelle McNamara, Billy got fed up. Following a dark night, he came up with a plan. A plan to investigate past the point when the cops had given up. A plan to solve the murders himself. Gripping, complex, unforgettable, Chase Darkness with Me is an examination of the evil forces that walk among us, illustrating a novel way to catch those killers, and a true-crime narrative unlike any you've read before.
---
We have a collective fascination with bodies. Dead people, especially those who have been murdered, are the impetus for innumerable stories in both fiction and nonfiction. These true stories illuminate the dastardly side of human nature while often magnifying the resilience of the people who survive. But say you'd like to read something without a body count, or absent the gruesome depictions of the bloody murder scenes, the modus operandi, and the psychological toll taken on witnesses. Whether you're simply in the mood for something different or can't stomach homicide, it's nice to dive into some true crime books not about murder.
Fear not, for these true crime books are as illuminating as any you might find about murder. While some of them do feature violence and murder, their primary subjects are something bigger than a singular homicide. Each book calls attention to humanity's propensity for greed and vice. Just as deftly, they show us the strength that some people can find within themselves when faced with atrocity.
News of a Kidnapping by Gabriel García Márquez
In 1996, the One Hundred Years of Solitude author took up the task of writing about the Colombian drug cartel. In the early '90s, a number of journalists and their family members were abducted by the Medellín Cartel, led by Pablor Escobar. Márquez's prose is as fluid and captivating here as in any of his novels.
Operation Paperclip by Annie Jacobsen
In the aftermath of World War II, the United States government launched a campaign to take thousands of German scientists and relocate them stateside for employment with the U.S. government. Many of these scientists were members of the Nazi party, including some leaders, such as Wernher von Braun. Annie Jacobsen's Operation Paperclip details the controversial and covert operation, questioning the morality of employing these scientists despite the crimes against humanity they perpetrated.
The Wizard of Lies by Diana B. Henriques
He's one of the most notorious figures in recent memory, and the perpetrator of the biggest financial crime in U.S. history. Bernie Madoff, who scammed investors out of billions of dollars, is a prime example of the kind of person who represents hubris and greed for nonviolent crimes. Henriques constructs a compelling narrative that explores Madoff's motivations, the building of his Ponzi scheme, and the people who were complicit in helping him keep the scheme going.
The Orchid Thief by Susan Orlean
Who says true crime can't also be hilarious? Susan Orlean's depiction of John Laroche, a horticulturist whose obsession with a rare orchid leads him and a group of co-conspirators to an elaborate heist of the flower from a state preserve. As funny as it is fascinating, The Orchid Thief is a true crime classic.
Dreamland by Sam Quinones
The opiate epidemic has been a blight on the United States for over a decade, with heroin and prescription opioid deaths more than tripling between 2007 and 2017. Sam Quinones, a journalist who covers Mexico and its relationship with the United States, wrote Dreamland to investigate the trafficking of heroin between the two countries. In doing so, Quinones paints a damning portrait against U.S. drug regulations and the flaws of our healthcare system.
Missoula by Jon Krakauer
In the United States, rape is an extremely under-reported and rarely prosecuted crime. In Missoula, journalist Jon Krakauer takes an incisive look at the statistics surrounding the crime on college campuses, using Missoula, Montana, and the University of Montana as his framework. In doing so, he holds a magnifying glass to the culture surrounding rape and sexual assault in our country at large. Though it is hardly light reading, Missoula is essential for understanding one of the most pressing issues of our time.
American Fire by Monica Hesse
For five months between 2012 and 2013, a spate of arsons occurred throughout Accomack County, Virginia. Monica Hesse investigates the psychological toll this series of fires took on residents of the county in American Fire, which expertly dives into not only the crimes themselves, but also the fear and terror that random acts like arson inspire in the people who witness and survive it.
---
If you're looking for true crime without any violence at all, you're in luck: we had a whole Read Harder post about that very subject earlier this year. If your nonviolent brain is sated, perhaps it's time to turn to our roundup of must-read murder mysteries.
Did we miss any of your favorite true crime books not about murder? Sound off in the comments!