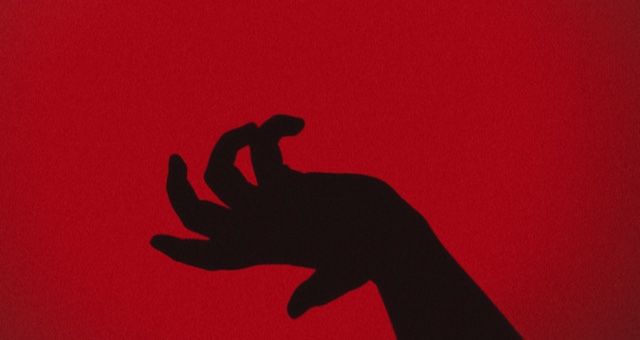 Lists
5 True Crime Books to Read With Your Book Club
This content contains affiliate links. When you buy through these links, we may earn an affiliate commission.
If you're looking to crash your book club with some truly jaw-dropping, heart-stopping, knee-knocking true crime books, boy do I have a list for you. True crime isn't for everyone, but these books are guaranteed to get your book club talking. And conspiring. And possibly plotting a scheme to have one member of the book club stay in the room, imitating the voices of all the other members, while the rest of you go out to commit a spree of murders.
It fills me with never-ending glee to know that the Queen of Crime was such a committed creep. In A is for Arsenic: The Poisons of Agatha Christie, science writer and crime buff Kathryn Harkup takes us through some of Agatha Christie's favourite poisons. The books includes details of Christie's stint as a chemist, where she picked up most of her encyclopedic knowledge of poison. Each chapter is laid out in a most satisfying way: the poison's chemical properties, famous real life murder cases where it was used, how Christie used it in her novels. All this and, like a genuine crime fan, Harkup manages to avoid dropping a single spoiler.
Black Dahlia, Red Rose is the story of a murder that has shocked and titillated the U.S. for over 60 years. Elizabeth Short was an aspiring starlet who was violently and gruesomely murdered in 1947. Her death inspired the film The Black Dahlia and it remains unsolved *pausing typing to frantically glance over own shoulder and wonder why, why, why I decided to write this list at night in an empty house*. Or at least it officially remains unsolved, because British lawyer Piu Eatwell offers some spine-tinglingly plausible theories about who the real killer was.
I came into this book expecting a Catch Me If You Can–esque caper and got so much more than I bargained for. The Dinosaur Artist is dripping in social commentary, history, and insights into the human psyche. Eric Prokopi was a fossil and dinosaur enthusiast who spent his childhood diving for sharks teeth and a good chunk of his adult life attempting to sell a dinosaur skeleton that wasn't quite what it seemed…Williams is a very talented writer and her insights into the murky world of fossil collecting will leave you with endless book club fodder.
Confession time: I haven't actually read The Spy Who Couldn't Spell: A Dyslexic Traitor, an Unbreakable Code, and the FBI's Hunt for America's Stolen Secrets by Yudhijit Bhattacharjee. But this rec by Jamie Canaves sold it to me and my book club has finally agreed to stop reading Ray Bradbury novels and start reading this book next month! It's nonviolent true crime (always a winner when you're trying to talk non-Murderinos into reading murder most foul) and it's about the first major data hack of the U.S. government.
Even if your fellow book clubbers have never picked up a true crime book in their lives, I can guarantee that they'll have heard of this one. The Golden State Killer was active between 1974 and 1986, he committed multiple atrocities, and, most chillingly, wasn't caught. Until Michelle McNamara started writing I'll Be Gone in the Dark: One Woman's Obsessive Search for the Golden State Killer. McNamara died halfway through writing the book, leaving such detailed research that I'll Be Gone was eventually published and her findings are credited in helping to finally unmask the real Golden State Killer.