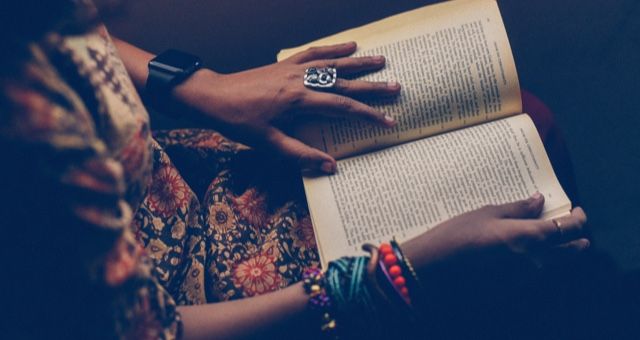 This content contains affiliate links. When you buy through these links, we may earn an affiliate commission.
If I randomly asked people to tell me the first thing they think of when they hear "true crime," certainly the top answers would be: serial killers/specific serial killer, a sensationalized crime (most likely the first they saw all over the TV in their youth), In Cold Blood, podcasts, Dateline…You get the picture. It's a genre that makes people think of the most heinous acts of violence, usually committed by a serial killer. And it's a genre that is generally polarizing: people are either true crime fans or absolutely not.
Currently there's much debate and questioning as to why people, mostly women, are drawn to such dark and violent crimes. We're also finally seeing the much needed conversations about the problems with true crime: victim blaming, fetishizing killers, ignoring the human victim and their loved ones—to name a few. The genre is still extremely problematic and publishing, being publishing, still also has the problem-on-top-of-the-problem of most true crime being written by white men, excluding many other voices. But there's a lot more to true crime than what has become popular, so let's take a look at true crime memoirs, literary criticism blended with true crime, victims and loved ones getting a voice, dissecting the obsession and problems of the genre, and even nonviolent true crime.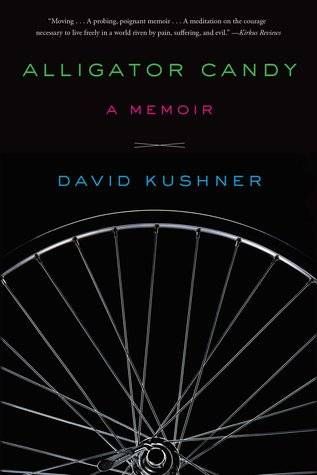 True crime memoirs usually—there's always some bad apples—place the humanity and focus back on the victim and the effect the crime had on their loved ones. The first one I read was Alligator Candy by David Kushner (TW graphic violence/pedophile) where the author questions how his family survived his 11-year-old brother, when he was four, being abducted and brutally murdered. It's the type of case that gets sensationalized but instead the book is the story of a brother trying to come to terms with what he remembers, looking at how his family continued on, and finally deciding to learn all the details of the case. It's gut-wrenching and raw but it's also a reminder of the human spirit and how community and family can help you survive and try to heal. There's a bunch of true crime books that are told from family members: Sarah Perry's After The Eclipse (TW rape/suicidal thoughts) reminds us that victims are more than the tragedy that ended their life, as Perry recounts her mother's murder when she was in the other room, and growing up afterwards and finally learning the identity of the killer. Maggie Nelson's The Red Parts (TW suicide) is about the 1969 murder of her aunt and the decades later trial, but the book is also a meditation on humanity and society.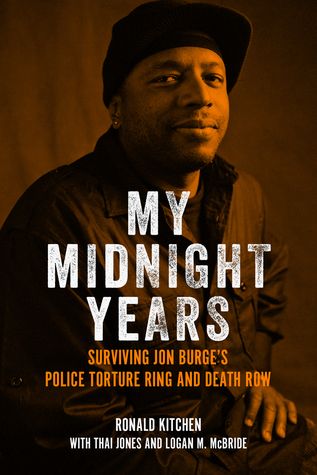 In My Midnight Years (TW torture/suicide/racism) Ronald Kitchen takes us into his life as a low level drug dealer in Chicago in the '80s when he found himself arrested for murder. He was tortured by police into confessing and from there the (in)justice system failed him at every single turn, sentencing him to death. His story is infuriating and for many people eye-opening and the audiobook has one of the best narrators: Prentice Onayemi. There's true crime memoirs from the police point of view like Ron Stallworth's Black Klansman (TW racism/ antisemitism/ xenophobia), which Spike Lee adapted into the film BlacKkKlansman, where a Black police officer tricked the KKK into making him a member in the '70s. We also have victims of nonviolent acts like Abby Ellin, who talks about the conman she almost married, but goes a step further into exploring not only why people con, cheat, and lie but how our society rewards the behavior in Duped (TW suicide/rape/briefly mentions cases with pedophile).
For literary fans, Sarah Weinman looks into how Vladimir Nabokov's Lolita was most likely based on the real life 1940s kidnapping and sexual abuse of 11-year-old Sally Horner in The Real Lolita (TW pedophile/rape/suicide). Written in part as a biography/literary theory/criticism of Vladimir Nabokov's life and writing career and part true crime written with care about Sally Horner's short life. Casey Cep's Furious Hour blends biography and true crime with a literary twist. It looks at a serial killer preacher, the man who killed him, the lawyer who defended both the preacher and his killer, and Harper Lee's desire to turn this case into her own In Cold Blood after having assisted Truman Capote.
There are great books that look at the political implications, issues of an event or time in history that merge a lot of nonfiction readers' likes into one important read. Columbine by Dave Cullen (TW mass shooting/ homophobia/ ableism/ suicide, thoughts included/ PTSD and survival guilt discussed) not only looks at the horrific school shooting but shows how so much misinformation started and spread, as Cullen looks to undo the damage of all the misinformation that is still to this day believed. This is sadly so relevant at the moment, between all the mass shootings and the way social media has changed the way news and information spreads. Dashka Slater's The 57 Bus (Sorry, I don't remember TWs) takes a look at a bus ride that ended with one teen set on fire and the other arrested for a hate crime and facing life in prison. The book uses compassion to look at gender, race, the juvenile system, and adolescence and is another, sadly, timely read. This book also makes the case for the need for more YA nonfiction. In The Queen Josh Levine takes us into the life of Linda Taylor, who was at the very least a con artist, and ended up being used as the poster child for welfare thievery. The book looks at her life and crimes while exploring how being a Black woman led to her demonization by the press and politicians.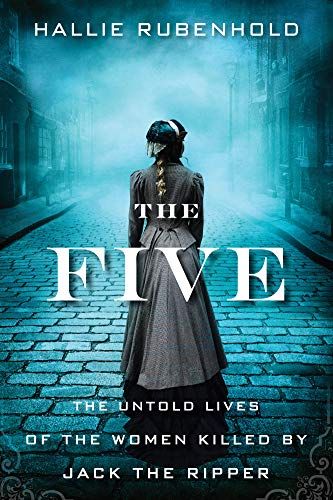 For a look at true crime, warts and all, the podcast hosts of My Favorite Murder, Karen Kilgariff and Georgia Hardstark, wrote a memoir about their podcast, how they became fans of the genre, their fandom, and talk about being called out for participating in victim blaming themselves in Stay Sexy & Don't Get Murdered (TW rape/eating disorder/addiction/suicide). It's especially an interesting read if you grew up in the '80s, with the popularity of true crime shows like Unsolved Mysteries and kids still playing relatively unsupervised. The ladies also walk a fine line between their obsession with the genre, theirs reasons why, and true crime being used as entertainment. Rachel Monroe explores true crimes with Savage Appetites (TW for everything basically) which is split into four sections: a look at Frances Glessner Lee, the "mother of forensic science," and her dollhouse crime scenes; the woman who burrowed herself for decades into the Tate family after the Manson murders; the New York landscape architect who fell in love with and married a convicted child murderer; a Columbine-obsessed teen who planned her own mass shooting. And so very long overdue: Hallie Rubenhold gives voice to Polly, Annie, Elizabeth, Catherine and Mary-Jane, the women murdered by Jack the Ripper in The Five. "They died because they were in the wrong place at the wrong time—but their greatest misfortune was to be born a woman."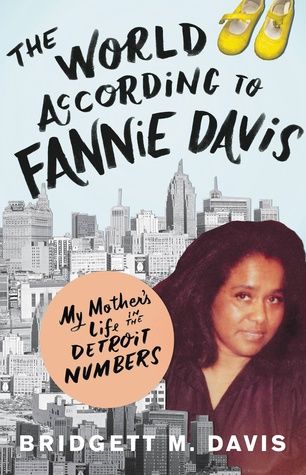 Finally, for those who avoid the genre because of violence, there is an ever expanding collection of great nonviolent reads. The World According to Fannie Davis by Bridgett M. Davis is a biography written by Davis's daughter which honors her mother and the secret, and illegal, business of Numbers she worked in. If you're into spies and want a look at the real, non Hollywood view, of how they're caught: The Spy Who Couldn't Spell by Yudhijit Bhattacharjee. And because it was a Read Harder challenge I listed more nonviolent reads here!
Let's hope publishing leaves the days of sensationalized crimes, victim blaming, and serial killer worship behind us and continues to explore the ills in our society through thoughtful and helpful ways.