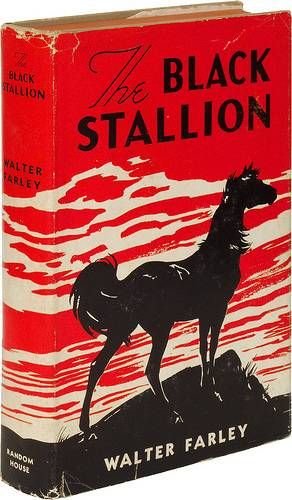 Fiction
Triple Crown Reading: Books About Horses
It was my grandmother who got me in to horse racing. We used to sit together as the horses paraded to the gate on that first Saturday in May, known ever after to me as Kentucky Derby Day.
"Look at the muscular rump on that bay!" she'd say approvingly; she knew from reading the newspapers which horses were the pace setters and which were the "closers."
The horses would be "loaded" into the gate and the tension was unbearable. Then they'd be off, bang! and we'd scream at the TV for two minutes and slap the arms of her pleather recliner as if we ourselves had crops, and I'd feel like I was going to pass out. I still feel this way. Horses are the most beautiful animal man has ever tamed; and it is a privilege that they give us Yahoos the time of day.
I'm allergic, so I can't ride and also I'm too heavy to make it as a jockey, so instead I compete in Triple Crown reading about horses, jockeys, horse farms, foaling, you name it. If it's about horses, I like it. Here is a reading list if "horsey" or "horsey wannabe" describes you, too, and please add your favorites. In my library there is no such thing as too many horse books.
Seabiscuit, Laura Hillenbrand

The Black Stallion
, Walter Farley
My Friend Flicka
, Mary O'Hara
Misty of Chincoteague
, Marguerite Henry
Believe: A Horseman's Journey
, Buck Brannaman and William Reynolds (Buck Brannaman is the real-life horse whisperer the movie the
The Horse Whisperer
is based on.)
A Good Horse
, Jane Smiley
Black Beauty
, Anna Sewell
____________________________
Sign up for our newsletter to have the best of Book Riot delivered straight to your inbox every two weeks. No spam. We promise.
To keep up with Book Riot on a daily basis, follow us on Twitter or like us on Facebook. So much bookish goodness–all day, every day.