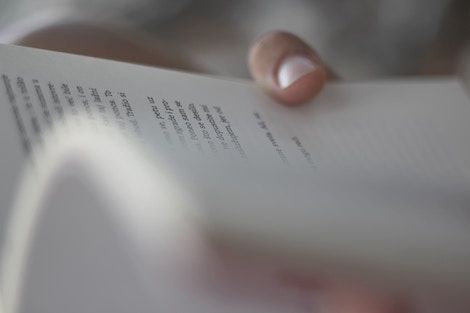 Poetry
Tributes to Mary Oliver: A Roundup of Reactions to the Poet's Death
The poet Mary Oliver died on Thursday at age 83. Reactions to her passing were swift and widespread, with notable names taking to social media to memorialize the National Book Award and Pulitzer Prize–winning poet. Whether sharing their favorite pieces or reflecting on how her work resonated with them personally, these Twitter tributes to Mary Oliver reflect potently the poet's impact.
Favorite Poems
Rainn Wilson, Raymond Antrobus, and Wesley Schultz of the Lumineers were among those who took to Twitter to share selections of Oliver's work. This led to our Twitter feeds becoming a beautiful sample of Oliver's direct, unflinching voice.
R.I.P. poet Mary Oliver:: "Instructions for living a life. Pay attention. Be astonished. Tell about it." pic.twitter.com/KieSs46WuV

— RainnWilson (@rainnwilson) January 18, 2019
Mary Oliver. pic.twitter.com/6ddbcrLqXA

— Raymond Antrobus (@RaymondAntrobus) January 19, 2019
A beautiful poet passed away yesterday – Mary Oliver. One of my favorite poems she wrote was about death, and it gets me every time… -Wesley pic.twitter.com/MutstwfGYg

— The Lumineers (@thelumineers) January 19, 2019
Reflections and Retrospectives
Considering the breadth of her literary influence and legacy, it is no surprise that some writers took up their pens as tributes to Mary Oliver. One stirring piece by Maria Popova states: "Few are those whose contribution to humanity … fills the heart with uncontainable gratitude for their very existence. Mary Oliver … is one such blessing of a writer."
"Do you need a prod?
Do you need a little darkness to get you going?
Let me be as urgent as a knife, then,
and remind you of Keats,
so single of purpose and thinking, for a while,
he had a lifetime."

Remembering Mary Oliver https://t.co/tkOFcQR9TO

— Maria Popova (@brainpicker) January 18, 2019
Meanwhile, Jon Winkour, who runs Advice to Writers, shared some Oliver wisdom that seems highly indicative of the late poet's approach to her craft:
#Poetry, to be understood, must be clear. It mustn't be fancy. I have the feeling that a lot of poets writing now, they sort of tap dance through it. I always feel that whatever isn't necessary should not be in the poem.
MARY OLIVER#RIP #MaryOliver #amwriting #writing pic.twitter.com/lLKPldu26c

— Jon Winokur (@AdviceToWriters) January 18, 2019
And a Beautiful Recitation
Finally, actor Misha Collins shared an outstanding recitation of Oliver's "Wild Geese." The recitation reflects the poem's direct and haunting tone, and captures the rising motion into a call to action in the final lines.
Mary Oliver was my favorite poet. Heartbroken to learn of her death. Grateful she gave us what she did with her one wild and precious life. pic.twitter.com/3GJhVAbtMP

— Misha Collins (@mishacollins) January 17, 2019
For more on Mary Oliver, check out Book Riot's Reading Pathways to start your journey into this poet's brilliant, illuminating work.