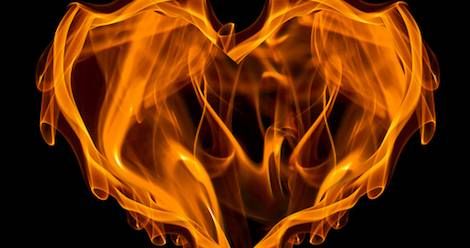 This content contains affiliate links. When you buy through these links, we may earn an affiliate commission.
Glancing at my 2018 reading log I realized that the first five books I read in January had something in common. Well, they actually had a lot of things in common since they were all romances that contained paranormal elements (fated mates abounded, there were multiple enemy-to-lover plots, and several of the books were about shifters of various sorts). However, since I read in the paranormal subgenre a lot, none of that was unexpected. What did catch me by surprise was that all five books had a connection to a spinoff series. Some of the five books were a part of a spinoff series; some of the five were a part of a series that has a spinoff series associated with it. The revelation got me thinking a whole lot about spinoff series.
Diving deeper into my reading log, it became abundantly clear to me that my paranormal reading selections for 2017 included quite a few spinoff books as well. It is a trend that I've noted from time to time in the past that seems to be pretty pervasive within the major publishing houses. It's easy to discern why a spinoff series is appealing from a publishing perspective: if an author's series has already sold well (or is currently selling well), a spinoff series is an easy way to capitalize on that momentum. From an author's perspective, I can see that writing a spinoff series might allow oneself to live in their fictitious world just a bit longer, sharing secrets that couldn't fit on the page of previous works or building a whole new story arc into the world they've worked so tirelessly to create.
All of the spinoff-connected books that I read at the start of 2018 were published in the last twelve months and they fell into two categories: stand-alone series or a supplemental series. Now, those may not be the technical terms, but that's the easiest way to think about them in my view. So what are the differences in spinoff books and why do I love reading them?
Stand-Alone Series
This type of spinoff series is usually published after an original series is complete. It is set in the same place, or world, as the original series and has little to no connection to the original story arc or characters. A stand-alone spinoff series's job is to bring in new readers, hooking those who haven't heard of the author's previous works or who haven't jumped into the previous series for one reason or another.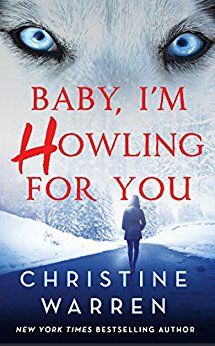 I'm a very big fan of stand-alone spinoff series in a few different circumstances. First, if I'm new to an author's body of work, it's an easy way to see if that author's writing style resonates with me before committing to an entire series. This particular set of circumstances rings especially true when a first-in-a-spinoff series book is released. One of those first five books of 2018 for me was Baby, I'm Howling for You by Christine Warren. I had wanted to read Warren's The Others series for quite some time, but honestly, I didn't have the time to catch up on all fifteen releases. Enter in Baby, I'm Howling. Set in the same world as Warren's The Others series, but safe enough for those of us new to Warren's works, not only was this first book in Warren's Alphaville series a five-star read, but it was so entertaining and bingeable (I read in in one day) that I'm convinced it would be worth it for me to read all of those fifteen previous books.
In the case that I have read and loved an author's previous series, reading a stand-alone spinoff is a no-brainer for me. Since I am a fan the author's past works, I see almost no reason that the magic of the initial series couldn't be harnessed into the new story arc and new characters. I one-click far more stand-alone spinoff series books than I care to admit.
Supplemental Series
A supplemental spinoff series uses not only the world-building from the original series but also a few of the characters. In most cases, a supplemental spinoff series cannot be read, or should not be read, without being current within the original series releases. The supplemental series gives additional knowledge of, backstory, or clues regarding the original series, but it may not have enough oomph to stand on its own two legs. Essentially, the supplemental series is an enhancement to the original series. Granted, I'm not sure the author or publisher would agree with my categorization that some of the supplemental spinoffs shouldn't be read without prior knowledge of the original series (they'd like them to stand on their own and bring in new readers), but in my opinion most books within this type of spinoff series don't have enough world-building or details for them to be enjoyed without knowledge of the original series.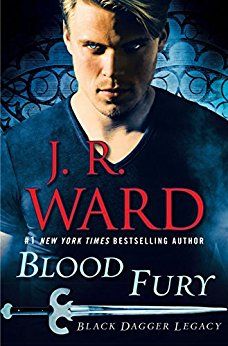 My first supplemental spinoff book of 2018 was Blood Fury by J.R. Ward. I listened to the audiobook of Blood Fury right away on the day it was released, cramming in extra workouts and additional driving time to cruise through the thirteen hours of listening in a matter of days. Not only am I a huge, huge Black Dagger Brotherhood (BDB) series fan, but the narrator for the series, Jim Frangione, is truly exceptional. Blood Fury is a part of Ward's spinoff series Black Dagger Legacy supplemental series that follows the newly reopened training program and the new fighters. Set in the same world as the original BDB series, with original brothers popping in from time to time, the series follows a trainee, or two, as they capture their happily ever after.
Since the BDB books are some of my very favorite books of all time, reading the supplemental spinoff series wasn't a question for me. The Legacy books give me a chance to visit beloved characters even more than in Ward's traditional once-a-year BDB release.
Even though I didn't think twice about reading five spinoff series books at the start of 2018, I do have some apprehension about continuing to read so many spinoffs now that I've identified the trend. See, if I'm not exploring new authors and new paranormal worlds, I'm not supporting new-to-me authors and voting with my wallet. I've heard time and time again that the paranormal romance genre is dead. If you look at the paranormal, fantasy, and sci-fi romances being published traditionally, it's noticeable that they are few and far between nowadays, and certainly they are more scarce than even 5 years ago. Instead, many paranormal authors go indie, publishing on their own. By not supporting those new-to-me authors and only reading spinoffs published traditionally, I am sending the signal to publishers that they don't need to invest in new authors to make me happy. Which is totally not true. Send all the fated mates shifter books my way, please!
Publishers may not be stalking my Goodreads readings lists directly to influence decisions, but if I'm loving and reading so many paranormal spinoffs, I bet lots of other readers out there are doing the same thing.
I'm not going to quit readings paranormal spinoffs entirely, though. I love the Brothers and my shifter fated mates a tad too much for that. In acknowledging that spinoff series are attractive to me for a variety of reasons, I can now use that knowledge to actively seek out new books by new-to-me authors that also fit the bill. The new books that I plan to seek out in the future may not feature some of my most beloved characters, but I can certainly look for books with my favorite tropes and writing styles.
I could, perhaps, even go back and read a completed paranormal series from start to finish. Shocker, I know.
I've always wanted to read the Immortal After Dark series, maybe I'll pick up that. Oh wait, it's seventeen books long…yeah, I'll just wait for the spinoff 🙂
Do you like reading paranormal spinoffs? Any tips on how to choose what spinoffs to read and what ones to skip? Let us know what you think in the comments.