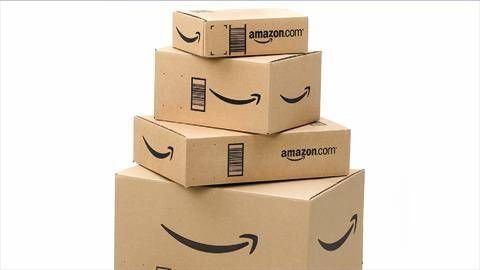 News
Treat Yo' Shelf: The Best Book Deals for Amazon Prime Day
This content contains affiliate links. When you buy through these links, we may earn an affiliate commission.
It's Black Friday in July, otherwise known as Amazon Prime Day, which means I'm scrolling through the site, inventing reasons I *need* to buy a wildly-marked-down handheld steamer, even though I know Downy Wrinkle Releaser will do the job. Amazon is spending the day offering flash deals and sale prices to Prime members, but even the uninitiated can join in with a free 30-day trial membership.
There are all sorts of tips and tricks to make the most of this shopping day- you can use the Prime app to follow deals that haven't been unlocked yet, the Prime day "badge" is scattered through curated sections of the site to allow you to stumble on deals- but not everyone is up for braving the virtual crowds. I've gathered up a few of the bookish deals that might catch the average Rioter's eye.
Kindle Fire 7 Tablet, originally $49.99, today $29.99
Kindle Fire HD 8 Kids Edition Tablet, originally $129.99, today $89.99 (buy two, save an additional $30)
Today's biggest slashed prices will definitely be on electronics, but Amazon is running one of their rare sales on physical books, as well! You can get $5 off any book purchase of $15 or more. The one-use-only code is PRIMEBOOKS17. Below are a few options to help you get your $5 discount.
Hamilton: The Revolution by Lin-Manuel Miranda and Jeremy McCarter, originally $45.00, today $15.12
Gracious: A Practical Primer on Charm, Tact, and Unsinkable Strength by Kelly Williams Brown, originally $22.00, today $11.90
Tears We Cannot Stop: A Sermon to White America by Michael Eric Dyson, originally $24.99, today $10.67
Radical Candor: Be A Kickass Boss Without Losing Your Humanity by Kim Scott, originally $26.99, today $12.81
The Boxcar Children Bookshelf by Gertrude Chandler Warner, originally $59.99, today $22.92
Women in Sports: 50 Fearless Athletes Who Played to Win by Rachel Ignotofsky, originally $16.99, today $11.55
Faith: Hollywood & Vine Deluxe Edition by Jody Houser, Joshua Dysart, Marguerite Sauvage, Robert Gill, today $24.99
Learn Spanish: Rosetta Stone Spanish (Latin America) Power Pack originally $279.00, today $169.00 (Several languages are on sale today.)
Adobe Muse CC Classroom in a Book by Brian Wood, originally $59.99, today $30.79 (There are lots of manuals and textbooks marked down- if you're looking for something specific, today is the day to check)
This is only a sampling of the Prime Day book deals- if you're looking for more, head over to Amazon Books and don't forget to use PRIMEBOOKS17. Whether you're getting a jump on gift shopping or looking to treat yourself, may the odds be ever in your favor.