This post is sponsored by Flatiron Books, Publisher of American Dirt by Jeanine Cummins.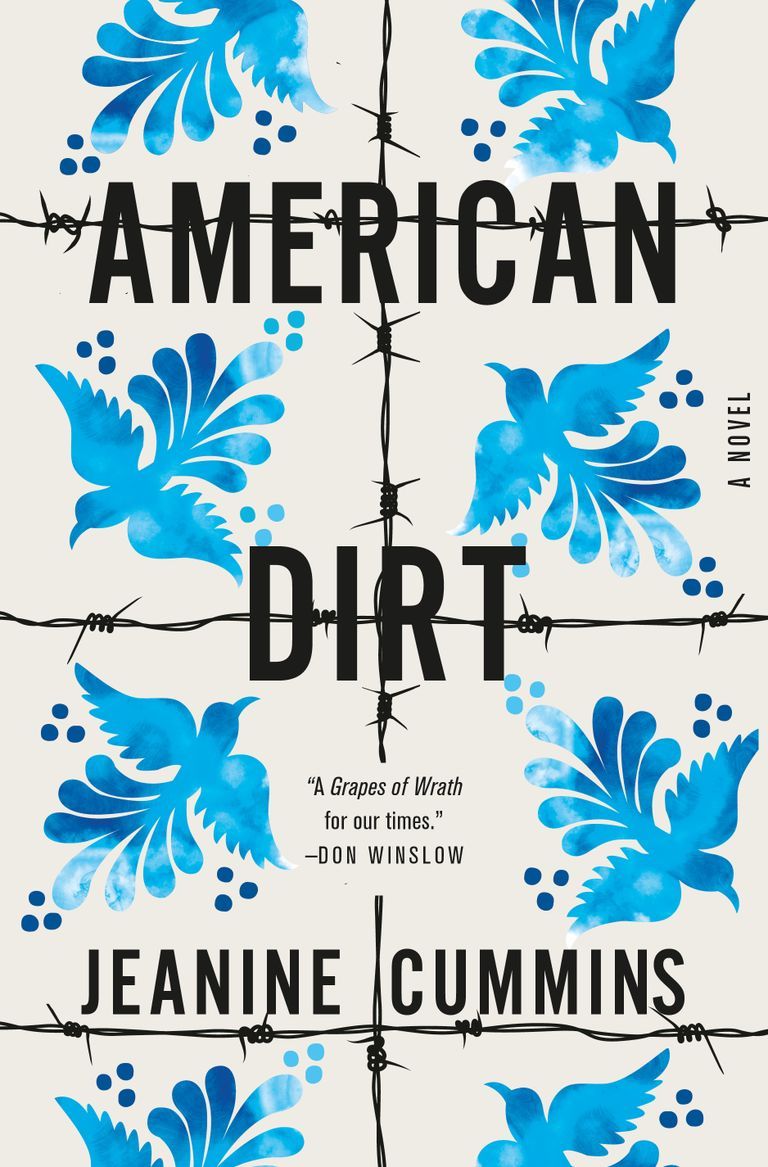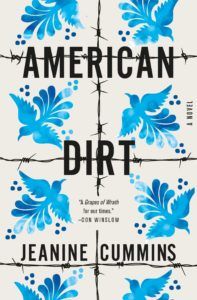 También de este lado hay sueños. On this side too, there are dreams. Lydia Quixano Pérez runs a bookstore in the Mexican city of Acapulco. She has a son, Luca, and by and large, they live a fairly comfortable life. But when Lydia's wonderful journalist husband publishes a tell-all profile of Javier, the jefe of the newest drug cartel, Lydia and eight-year-old Luca are forced to flee. None of their lives will ever be the same as they join the countless people trying to reach el norte. Everyone is running from something. But what exactly are they running to?
---
You'd think this debate would have resolved itself by now.
It hasn't. I still hear adults tell my kids, when they pick up a graphic novel to take it to a hotel or restaurant, "No, not that one. A real book." (This is one of the few times I've ever seen my husband, who is a comic and graphic novel reader, get legit heated at someone.) There are plenty of educators who don't accept graphic novels for book logs or research resources, and continue to insist they don't have a place in the classroom (David Walker and his The Life of Fredrick Douglass beg to differ). People look at me askance when I have floppies or graphic novels out in public, as though reading them were something I should be ashamed of because they're not really books. And they have pictures. How dare?
I, for one, am 100% certain that graphic novels are books. And I'm going to convince any remaining skeptics out there the larger umbrella of "books" includes graphic novels and trade paperbacks (several—usually 6–8 but occasionally as many as 12—individual issues of a comic collected into a single bound volume).
First, I'm going to do that cliché thing that you're not supposed to do…
What is a book?
A book, by definition, at least according to the Oxford Dictionary, is: "a written or printed work consisting of pages glued or sewn together along one side and bound in covers." I don't think there can be any doubt that graphic novels meet these criteria.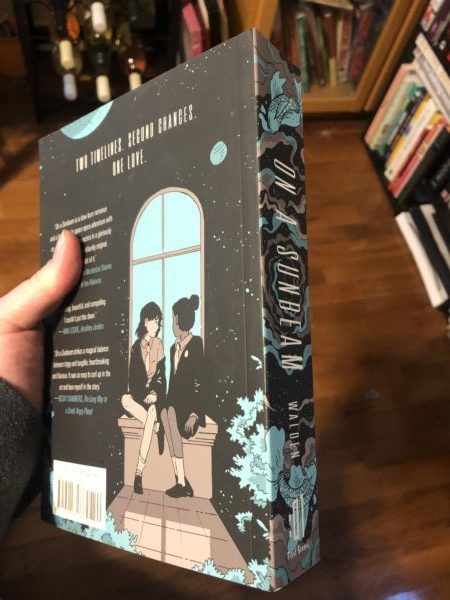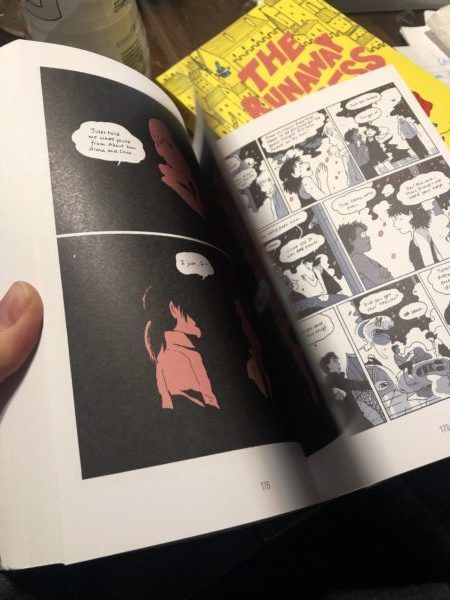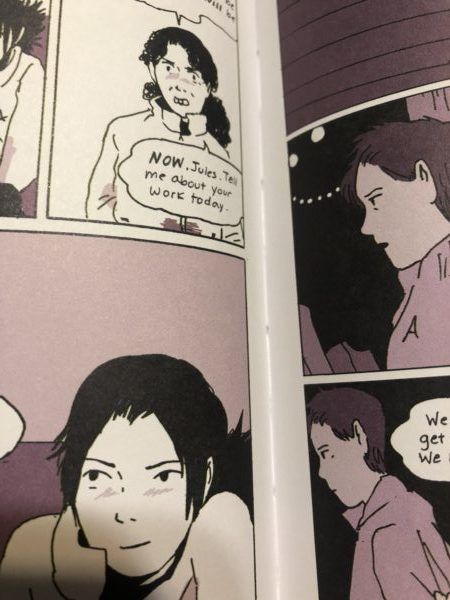 Okay, I'm getting a little snarky, but you get my point. Clearly, in the physical sense, graphic novels are books. But the layout isn't what folx have in mind when they relegate a work with concomitant words and pictures to a lower position in the reading hierarchy. So let's move on to what books do.
Books Tell Stories
Books are typically divided, at the most broad level, into fiction and nonfiction. The former are the products of imagination, though they are often grounded in or inspired by real world events. The latter are intended to relay (hypothetically) factual information or (hypothetically) fact-supported opinion, though the advent and increasing popularity of creative nonfiction is blurring this most broad of divides. That said, however, all books have at least one thing in common: they tell a story.
Do graphic novels tells stories? Of course they do. The fact that some of that story is told with words and some with art has, for some reason, devalued the graphic novel and I for one have never been sure why. Some people are visual learners and it only makes sense, then, that others would be visual readers: the addition of art actually enhances their reading experience rather than cheapening it or acting as a "cheat" or a "shortcut." As a visual learner, and as someone who had to relearn how to…erm…learn after a head injury, I've never understood why there are people who doubt the power of di-modal storytelling.
I mean, what if IKEA directions didn't have diagrams in their instructions? How many people would be able to build that bookshelf effectively and safely with only words?
Graphic novels, David Walker reminded us at an Emerald City Comic Con panel in 2018, make stories accessible to a wider audience: young children, reluctant readers, folx without the benefit of education, and those who have difficulty reading. For those who can't, or have difficulty, or haven't been taught how to connect with words into what the story is about, graphic panels give cues as to what the important beats are, and how they connect to one another and the story as a whole.
Books Provoke Emotional Responses
All books? In a manner of speaking. A work of nonfiction may not make you laugh or cry or rage the way a novel of fiction does (though that's entirely dependent on the reader and the subject) but finishing a really challenging tome o' wisdom can certainly leave one satisfied with having learned something.
Do graphic novels provoke emotional responses? The Way of the House Husband questions and challenges traditional concepts of masculinity which readers ponder along with characters in the book. Saint Young Men is only now being published in the United States due to concerns various publishers have had concerning American responses to the main characters being Jesus and Buddha (mostly Jesus). Black asks how citizens of the world would react if only black individuals manifested superpowers. My Brother's Husband introduces a man and his daughter to his brother's husband after said brother's death, forcing him to reconcile his knee-jerk, culturally implanted homophobia with his love for individuals and the joy they bring one another. When my 7-year-old read Raina Telgemeir's Guts, she realized that others experienced the same sort of anxiety she was feeling about school and friends; knowing she isn't the only one has helped her immensely in being able to find her joy in such activities again.
How can such stories not affect readers emotionally? As with books, we see ourselves in the characters who populate graphic novels and in that connection are given the gift of knowing others share our struggles.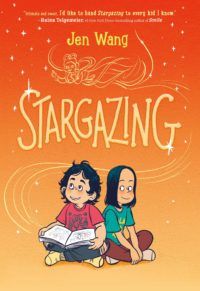 Other things books are/do: Reflect the world, either literally or in metaphor. Examples of graphic novels that carry part of that load: My Boyfriend is a Bear. Quick and Easy Guide to They/Them Pronouns. Shadow of the Batgirl, Chronin, The Unstoppable Wasp, The Prince and the Dressmaker. They spark conversation: Mooncakes, Stargazing. Prince of Cats, Laura Dean Keeps Breaking Up With Me. Just plain spark joy with the act of reading them: I Married my Best Friend to Shut my Parents Up, Fence, Lady Killer, Tokyo Tarareba Girls.
So, this year, pick up that graphic novel you've heard so much about. If you like it or it makes you feel something, gives you answers, or gifts you with questions, talk to others about it. And don't forget to log it on your 2020 Read Harder or Goodreads challenge. Having fewer words and adding art doesn't make it worth any less and, in fact, you may find the art adds something to your reading experience.
And if anyone give you a hard time? Two covers. Pages. Binding.
Book.