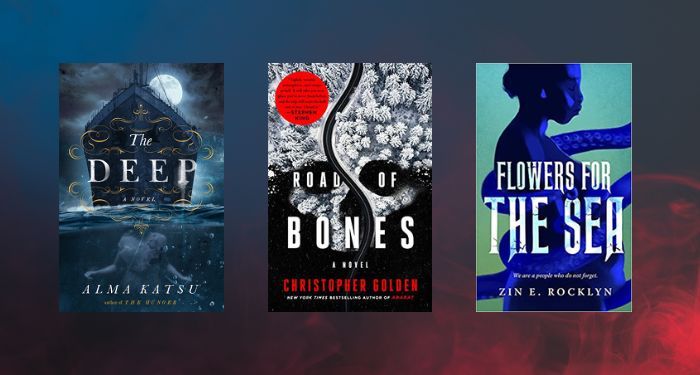 Lists
Horror Will Find You By Air, By Sea, or By Land in These Eight Traveling Horror Novels
I don't know about you, but the holidays always mean traveling of some sort. For me, it means braving the hectic airport and flying home for a week or two to open presents and eat way too much food. For others, it means road tripping across the state to meet family or hopping on a cruise to avoid them and the whole festive season. Trains, boat rides, it's all fair game. Traveling is a fact of life for a lot of us this season.
We spend so much time traveling in our lives. Just think about how much time you spend commuting or running errands day-to-day. The U.S. Department of Transportation reported on average, Americans spend "just under an hour" driving every day! Add in traveling and moving and the occasional road trip for a change of scenery and the hours add up.
And horror is about nothing if not creepy things finding us in our everyday life. To add insult to scary injury, traveling often traps you in a confined space. The cabin of an airplane, the body of a boat, things with little to no way out until you get wherever you're going. So, to add some thrill to your next morning commute or flight home, check out these eight traveling horror novels.
---
In the mood for more horror in unexpected and mundane places? Check out these horror novels set underground or these suburban horror novels!