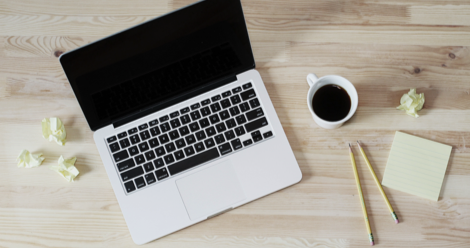 This content contains affiliate links. When you buy through these links, we may earn an affiliate commission.
I'm gonna let you in on a geeky secret pleasure of mine. Okay? It is…*looks both ways*…reading translator notes!
There's something so fascinating about the sort of problems translators deal with. Idioms, puns, and regional dialects are landmines for the translator, and they spend their days finding creative solutions to these linguistic problems.
So I've collected here a handful of translating war stories that highlight some of the unique challenges and fun of translating authors' work to a new, modern audience.
Cultural Idioms
Stanley Elkin's A Bad Man (Translated into Japanese by Terakado Yasuhiko)
Stanley Elkin, an American satirist, wrote the comedy A Bad Man about an unscrupulous salesman and antihero Leo Feldman, who sells loads of stuff such as clothing and, y'know, drugs, prostitutes, and guns. But it's an unrelated clerical error that lands Leo in prison—for a crime he didn't even commit.
Understandably, there are troubles translating an American comedy into Japanese. So Terakado Yasuhiko wrote letters to Elkin whenever he needed something clarified. For example. he couldn't figure out a few words and American phrases with his dictionaries, so he asked for their definitions in a polite letter. Those English words included:
"the Fink"
"prick"
"fartass"'
"scumbag"
and…
I think we'd ALL like to know what the heck you mean by 'snug as a bug,' Mr. Elkin.
The Author's Opinion
Italo Calvino's Mr. Palomar (Translated into English by William Weaver)
Mr. Palomar was already a challenge to translate: it's an Italian novel about Mr. Palomar trying to express and quantify complex phenomena, such as: weeds in the lawn, topless women at the beach, and time and space.
William Weaver, a longtime translator of Calvino, apparently had a dickens of a time for a reason beyond just the words or themes: it was dealing with the author himself.
Specifically, Calvino really wanted to use the word "feedback."
More specifically, Calvino fell "madly in love with the word."
Weaver tried to explain that "feedback" was clichéd jargon in America and removed it from his translation. But things turned into that pink/blue dress scene from Disney's Sleeping Beauty…
"He thought it was fun and so he kept putting it into this story where it really didn't belong, and I kept taking it out. Finally the last proofs came, and I took it out definitively. And I'm sorry to say he died before he had the book in his hands, so he never knew that I'd done this to him."
Onomatopoeia
Yeon-Sik Hong's Uncomfortably Happily (Translated into English by Hellen Jo)
Uncomfortably Happily is an autobiographical Korean graphic novel about a struggling cartoonist and his wife moving from the hustle and bustle of Seoul and into the mountains, coping with their isolation, their artistic ambitions, and the country life.
Born in the U.S. to Korean parents, cartoonist Hellen Jo had a big problem translating the Korean comic into a Western comic, since Korean is a very onomatopoeic language. In dinner scenes, Hong had words for the specific sounds of:
dishes clinking
dishes being washed
chewing
gulping
sipping
teeth crunching
the "stickiness" of certain foods
"the steam of rice"
etc…
As Jo asked, "can anyone tell me the English sound effect for stickiness?!"
Even the sound of the wind was written in four different ways. Jo explained, "in English comics, you can really only express wind with 'WHOOSH.'"
To translate some of these untranslatable sounds, she would either "omit the effect altogether, or fall back on that favorite Western comics device, using the action itself as an effect, e.g. writing in "slide" for the sound of a sliding door."
And luckily, she also had an expert to double-check for any mistranslations and help explain Korean idioms: "my proofreader, Dr. Sahie Kang—thanks, Mom!"
Awwwwwhhhhh.
---
If you're curious and like translator stories like these, I really recommend In Translation: Translators On Their Work And What It Means, edited by Esther Allen and Susan Bernofsky. Fair warning, though, you might be filled with unbridled joy when writers like Haruki Murakami talk about translating favorites like The Great Gatsby.
Save