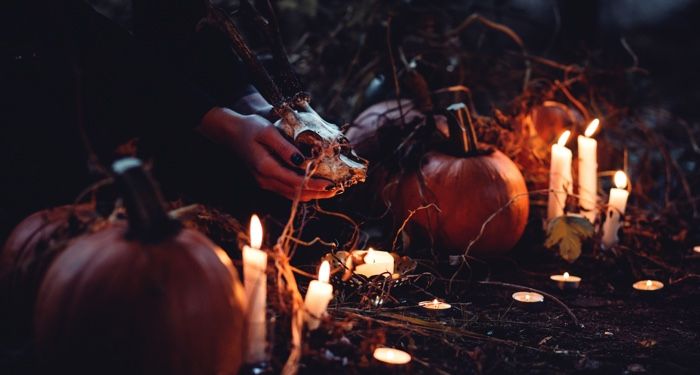 LGBTQ
8 Witchy Books Full of Trans & Nonbinary Magic
This content contains affiliate links. When you buy through these links, we may earn an affiliate commission.
There's been a small explosion of trans and nonbinary witch books recently, especially in YA, and it makes sense to me, because there is something inherently magical about queer, trans, and nonbinary lives. Yes, a lot of trans and nonbinary people have to deal with a lot of awful stuff — but all of that is because of transphobia and the narrowness of western ideas about gender and the lingering violence of colonization. Transness itself is natural and infinite and full of possibility. Trans and nonbinary people bring so much wonder into the world — including witchy stories!
These books are either about trans and nonbinary witches, written by trans and nonbinary authors, or both. I've defined witches and witchery broadly. Witches take all kinds of forms and have long histories, mythologies, and traditions in cultures all over the world. Some of the characters in these books are witches, some are brujos, and some are other kinds of magic-users who identify as witches. A lot of these books put witch magic front and center, but in some cases a character's witchcraft is just a minor part of the story. Some of these trans and nonbinary witch books are lighthearted and fun, some are serious and deal with some intense subjects, and some fall somewhere in the middle. It's mostly fantasy, but I've also included a few works of nonfiction to balance things out.
---
Looking for more witchy queer and trans magic? Check out these 12 queer witch books! You might also be interested in these trans fantasy and sci-fi books, and if that's not enough, here are even more!