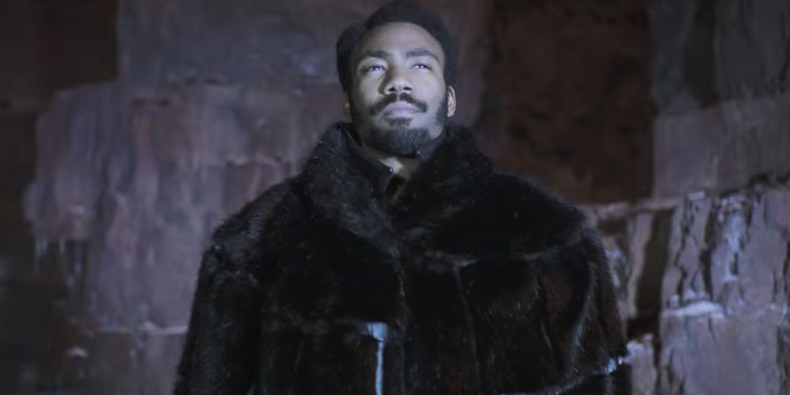 Let's be real: despite the fact that I grew up in South Jersey, a mere 15 minutes from Center City Philadelphia, and moved back here 2 years ago, last night, I was most excited for the teaser of Solo: A Star Wars Story. I was pleasantly surprised, because to be honest, I didn't have high hopes…or any hope for it at all, really. I love me some Harrison Ford, but obviously, this is not Harrison — and many of my feelings about the original trilogy can be summed up as "if it ain't broke, don't fix it." And to be honest, I've never actually found Han to be all that interesting. (Which is why it always surprises me when I see merch with Han, Luke, Chewie, and the droids, and Leia conspicuously absent — for me, it's always been about Luke and Leia.)
So when the full trailer debuted on Good Morning America this morning, I was here for it, albeit nervously. But my lack of faith in Star Wars was disturbing, and I'm now actually excited for the film. How could I not love the footage of the Millenium Falcon flying through the air, or Chewie, or the shooting lines of hyperspace? I hope we get stories about his time at the Academy, and I'm hopeful that we get a more nuanced look at Han.
Who knows? Maybe if this goes well, other characters will get their own backstories, too. I, for one, am still waiting for Leia or Padme to have their time.
Solo: A Star Wars Story comes out in theaters on May 25. Will you be there?
Pssst: Want even more Star Wars?