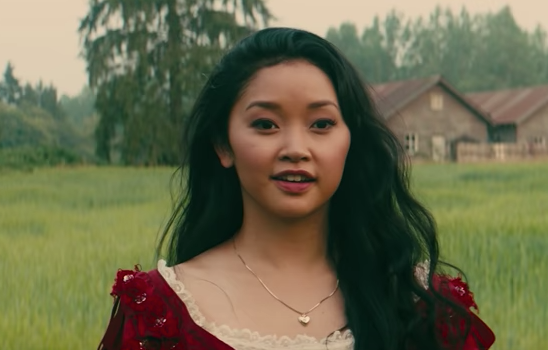 This content contains affiliate links. When you buy through these links, we may earn an affiliate commission.
Having a crush can be both deliciously exciting and nerve-wracking, but Lara Jean Song-Covey has a foolproof way to deal with her feelings: writing letters to those boys, and hiding said letters in a hatbox. No one ever needs to know, right?
But as she finds out in the first trailer, having one crush find out about your feelings is not as awkward as having five of them find out at the same time.
Based off Jenny Han's bestselling book series, To All the Boys I've Loved Before stars Lana Condor (a Vietnamese-American actress!!) as the beleaguered and adorable Lara Jean, with Anna Cathcart and Janel Parrish playing her sisters Kitty and Margot. Noah Centineo plays Peter, one of Lara Jean's (maybe not-so) former crushes and an unlikely friend to Lara Jean as she deals with the aftermath of her secrets being revealed.
I am so excited for this movie that it's honestly hard to articulate how I'm feeling right now, and I cannot wait to reread the books this summer before watching the movie! Lana Condor looks like she's gonna be an amazing Lara Jean, and I'm looking forward to seeing how her relationship with her sisters plays out in the film.
To All the Boys I've Loved Before hits Netflix on August 17.