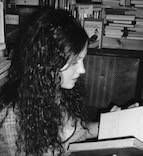 One of the frustrating aspects of comics is release dates; they seem more like release guidelines than firm things you can depend on. Even just a couple of months out (or a couple of days) release dates can change. And let's not even start on the difference between comic shop release dates and availability at bookstores (comics are usually available a couple of weeks later in the book market than in the comics market.)
All of that is to say that release dates for comics can be very difficult to track, and you can't actually be sure a comic is coming out on schedule until it ships. We know that a lot of you are trade-waiters (nothing wrong with that!), but it can be so difficult to figure out what comes out when. We're going to try to make that a little easier here at Panels by rounding up new trade releases from January. This isn't comprehensive, just a snapshot of the series we love or are interested in trying out.
(If you're taking this list to your bookstore or library, versus your comics shop, keep in mind some of these titles may not release until mid-February. Comics market versus book market is complicated, and I'm sorry.)
Panels favorites:
One-volume trades and one-shots (no waiting for the next in the series!):
Expand your reading horizons:
Paperback rereleases, special editions, and newly collected:
Did you find this new feature useful? Would you like to see it monthly? Let us know!