Horror
Toy Story in Hell: 10 Books Featuring Creepy Dolls
This post is sponsored by Flanagan's Dolls by Warren Adler.
From Warren Adler, the critically-acclaimed author of 'The War of the Roses,' comes a new mystery-fiction audiobook to add to your reading list this #Halloween. When a man arrives seeking to purchase an antique doll for his grandchild, the Flanagans unintentionally open up a Pandora's Box of hidden family secrets that result in bitter hostility and murder. Now on Audible.
The first 25 people to email bookreviews@warrenadler.com with the subject line "Halloween" will win a free audiobook. While supplies last.
---
One of the scariest things for little kids is when the lights go out at bedtime. What if there is a monster under the bed? Or hiding in the closet? And scariest of all – what if the monster is actually one of your toys??? Imagining that your toys are moving around when you're not looking can be terrifying. (This is not helped by Toy Story.) Creepy dolls are a big part of horror. They are the subject of thousands and books, television episodes, and movies. I know when I was little, reading about the monkey toy in Skeleton Crew by Stephen King terrified me. (And the doll in Duma Key scared me as an adult!) So here are a few fabulous books about creepy dolls. Some are cute, some are charming, and some might have you looking over your shoulder. Because are you sure that stuffed animal is in the place you left it?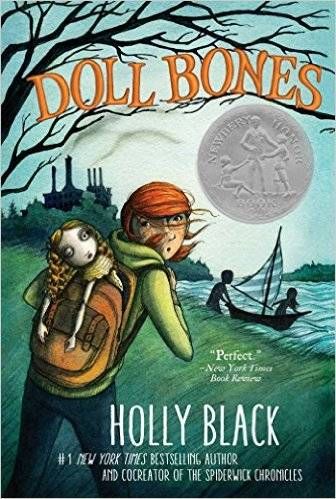 Doll Bones by Holly Black
Zach, Poppy, and Alice have been friends forever, playing make believe with their toys and imagining wildly detailed scenarios about the lives of their dolls. But now that they're in middle school, Zach's dad tells them it's time to grow up and stop playing with dolls. Which they do…until Poppy begins having dreams that one of the dolls needs the friends to lay her to rest in her grave. This is a Newbery Honor winner!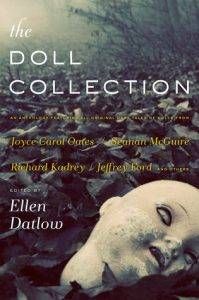 The Doll Collection by Ellen Datlow (Editor)
A profusion of original stories of all kinds of creepy dolls, from such amazing authors as Joyce Carol Oates, Seanan McGuire, Carrie Vaughn, Tim Lebbon, Richard Kadrey, and Genevieve Valentine, and illustrated by Datlow and others with disturbing doll photographs.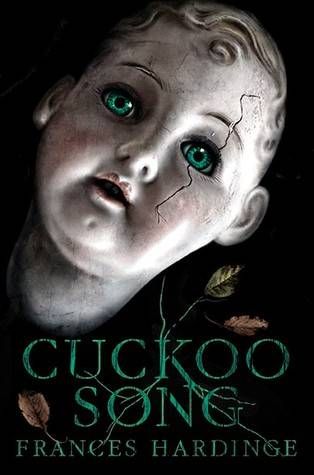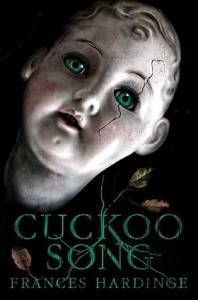 Cuckoo Song by Frances Hardinge
Telling you about the doll in this book would be a big spoiler, so I'll just say it's a story of siblings and changelings set in post-WWI England. Oh, and it is CREEPY AS HELL. If you've never read Hardinge, she is AMAZING, and this is a great place to start.
Tiffany and Tiger's Eye by Foxglove Lee
A young girl spending the summer with an aunt and uncle must convince them that she's not the one trashing her bedroom and setting fires. Rebecca doesn't understand why she's being accused of all these terrible things. Good thing she has her doll, Yvette, to confide in…
Last Winter We Parted by Fuminori Nakamura (Author), Allison Markin Powell (Translator)
Okay, the dolls in this book aren't the scariest part, but overall it's a creepy thriller that should be mentioned anyway. It's about a writer interviewing a photographer convicted of a series of grisly murders, and one of the photographer's fascinations are creepy realistic sex dolls. Did he take his fascination too far?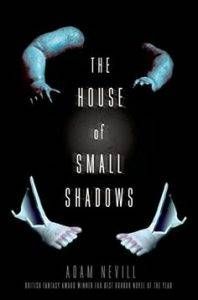 The House of Small Shadows by Adam Nevill
Catherine needed a change of pace after her big corporate job ended badly. So she takes a position cataloging a collection of antique dolls, puppets, and taxidermy animals owned by an eccentric man, now departed. You see where this is going, right?… Just the title alone is enough to give me shivers but THERE'S SO MUCH MORE to terrify you.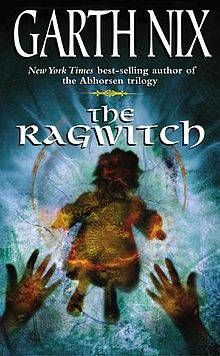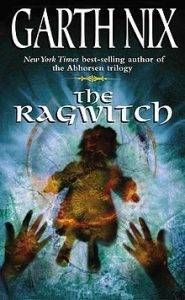 The Ragwitch by Garth Nix
When Paul's sister falls under the spell of The Ragwitch, a gross doll made of rags and feathers that they find on the beach (Why would you touch that, ew), it's up to him to fight the Ragwitch in her own world in order to save his sister. But can he survive all the unnatural horrors he must face in order to do so?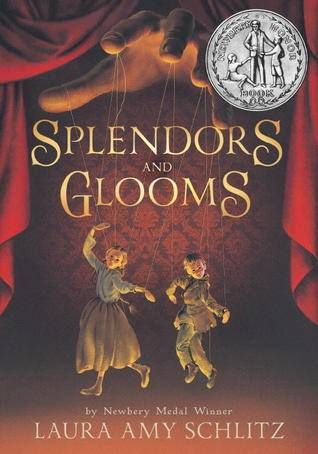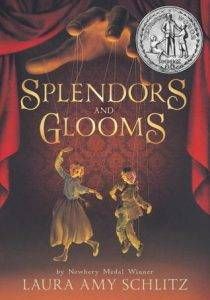 Splendors and Glooms by Laura Amy Schlitz
Also a Newbery Honor book (the committee seems to love creepy dolls), this one is about a shady puppeteer, Grisini, his two orphaned assistants, an ancient evil, and a missing girl who may have been kidnapped by Grisini.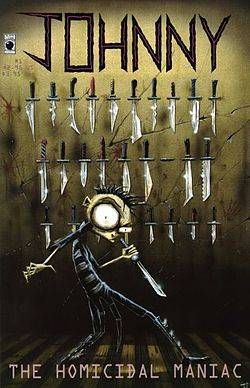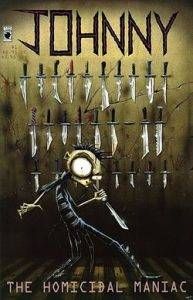 Johnny The Homicidal Maniac by Jhonen Vasquez
Possibly the most disturbing thing on the list, this is a bloody comic about – you guessed it – a psychopath named Johnny. But the most disturbing thing about him may be his formerly-living pet rabbit, Nailbunny, who is Johnny's voice of reason.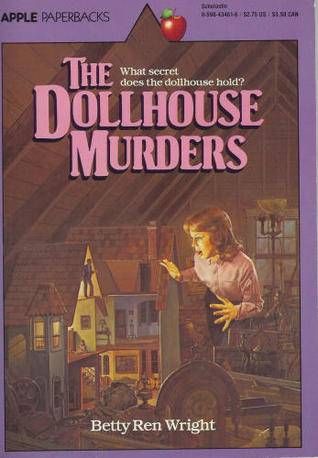 by Betty Ren Wright
Amy knows that the dolls in her dollhouse are not where she left them. She hears noises coming from the attic, where she keeps the dollhouse, and sometimes even sees a light. Are the strange happenings in the dollhouse connected to the murder of her great-grandparents? Wright won several awards for this book, which scares the pants off just about every kid that reads it.