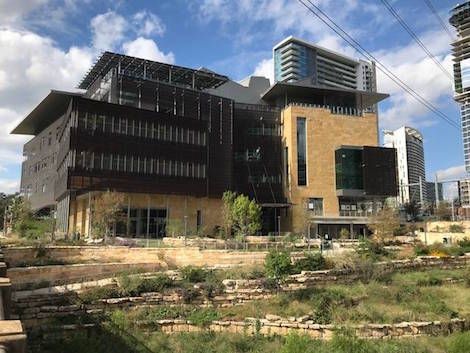 After several years and many millions of dollars, Austin's new Central Library has finally opened its doors. As an Austinite who loves and frequently uses their library, I couldn't wait to visit the new building, and it did not disappoint. The new Central Library is being lauded for its focus on community spaces, and for supposedly being the library with most natural light (or best "day-lighted") in the world. I'm super excited and proud of this new reading and community space, and want to take y'all on a virtual tour of Austin's New Central Library!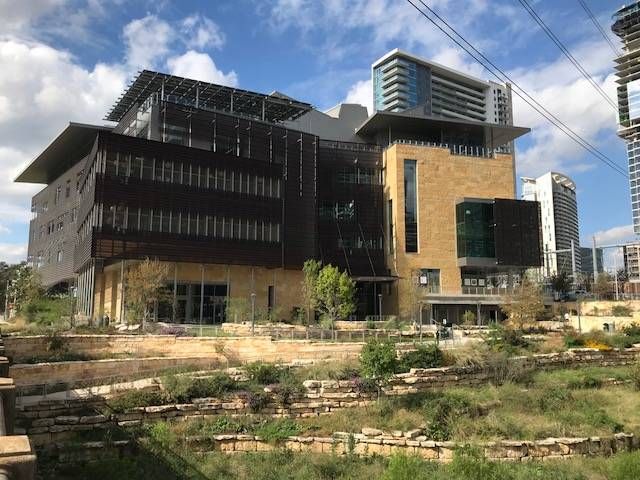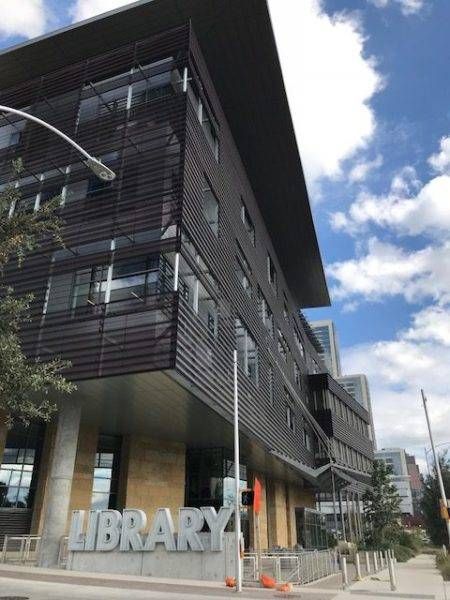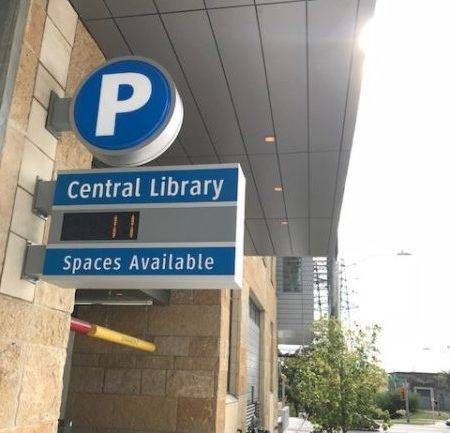 There is an underground parking garage available (where the first thirty minutes are free) and I super appreciate the digital sign letting you know if there is even a space available.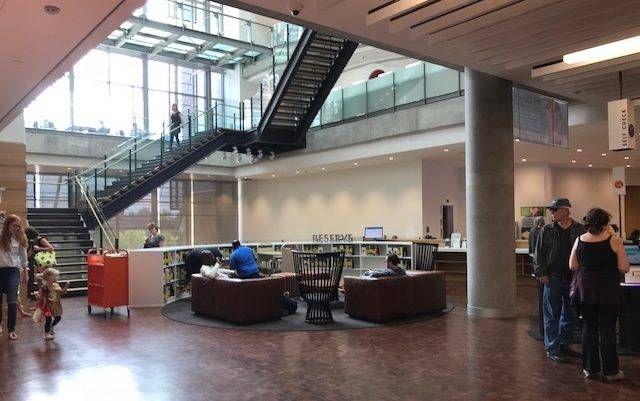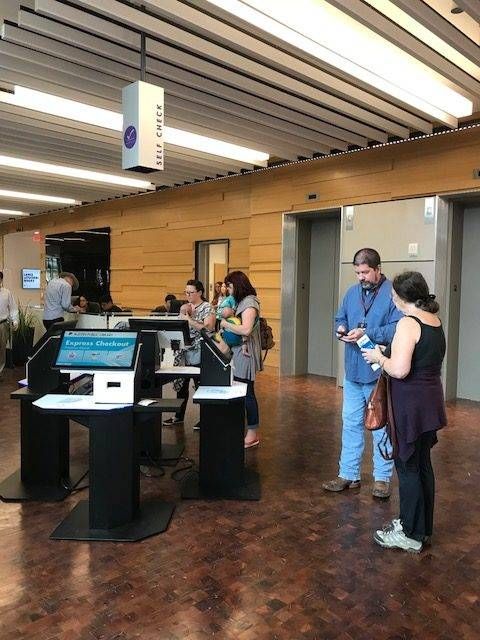 The lobby is a large and open area, with information desks, people available to help you with any library or account questions and checkouts, and several express self checkout stations. I'm a big fan of the half-circle bookshelf where one can find and pickup your holds.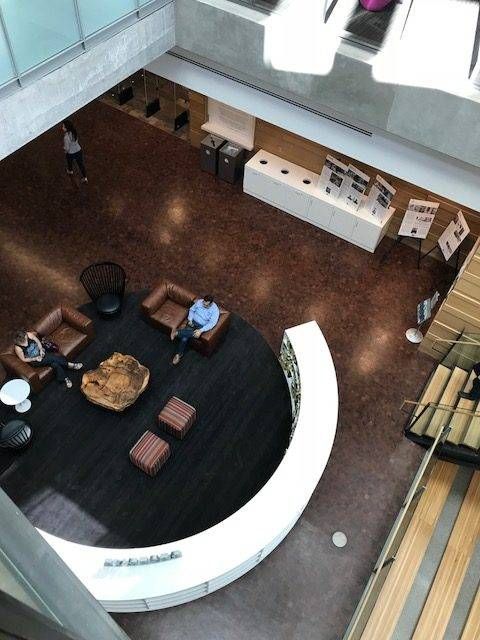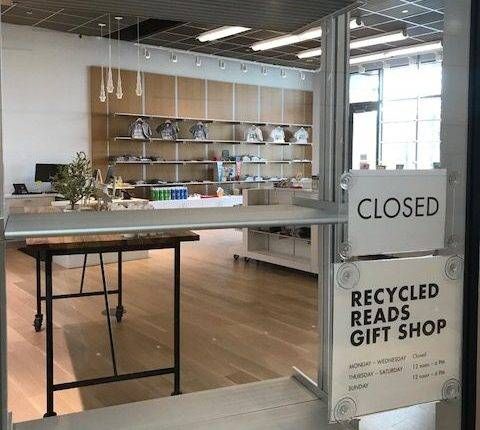 The Recycled Reads gift shop was closed on this particular day, but I had a chance to explore it opening weekend. The shop offers bookish gifts and art by local makers, official Austin Public Library tees, totes, pins and stickers, some Out of Print items, bookish greeting cards, and electronic accessories like headphones, cables, and phone chargers, in case you forgot yours at home.
Cookbook, the cafe slated to offer counter service food, coffee, drinks, and eventually literary themed cocktails, is not yet opened, but we are all waiting for opening day with baited breath. I won't have any reason to leave the Central Library once Cookbook opens its doors.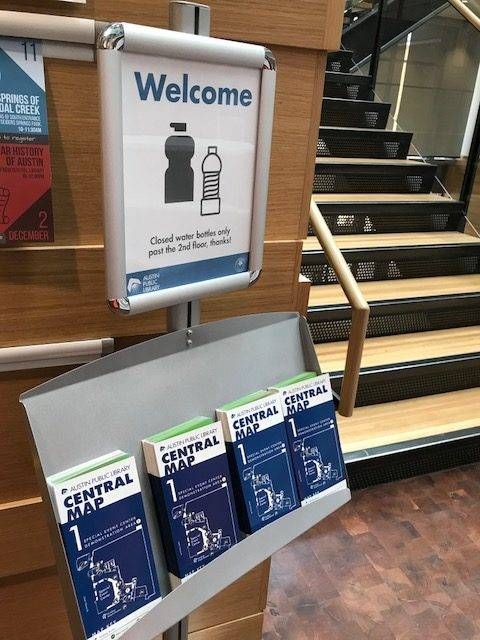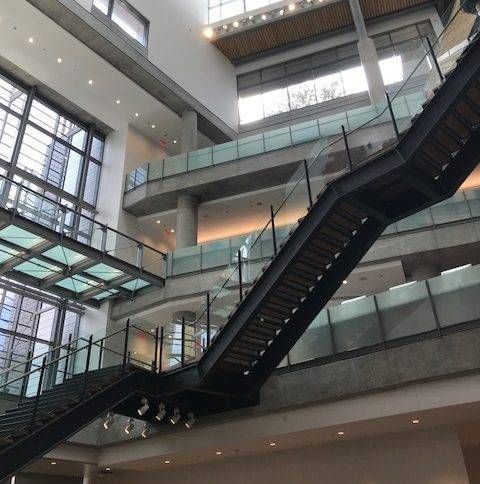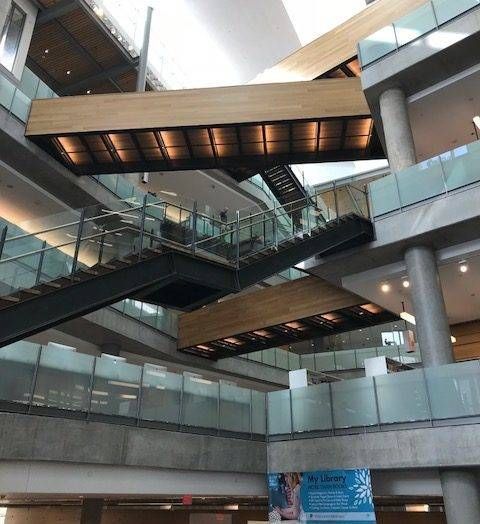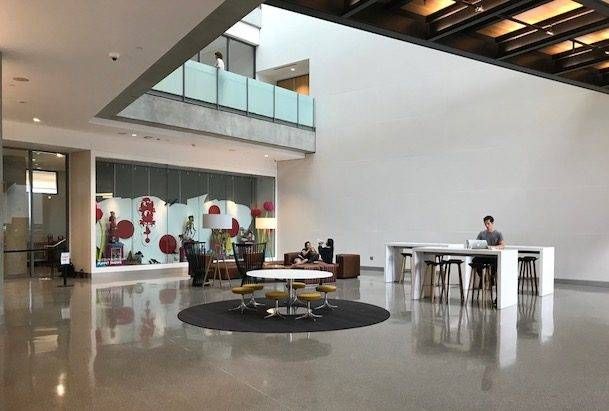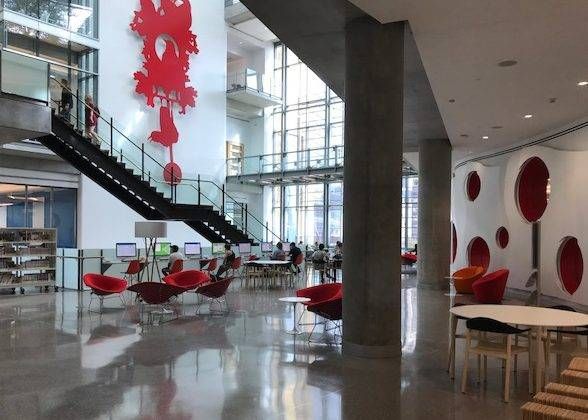 The 3rd floor youth and family atrium has a plethora of seating options available, which is a small snapshot of all the working and reading areas found in the building. Basically, you can roam around each floor and area of the Central Library until you find the perfect chair or table for your needs.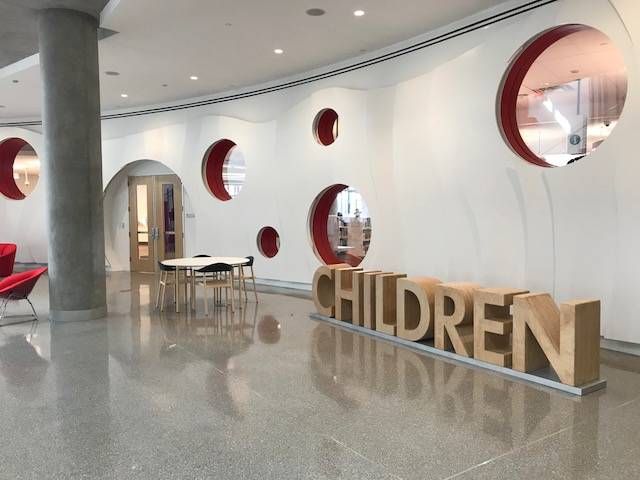 The children's area is found behind this Swiss cheese wall, and don't worry, I have seen plenty of Instagram posts from my friends, with their children playing and reading in the window cut outs. It's utterly delightful.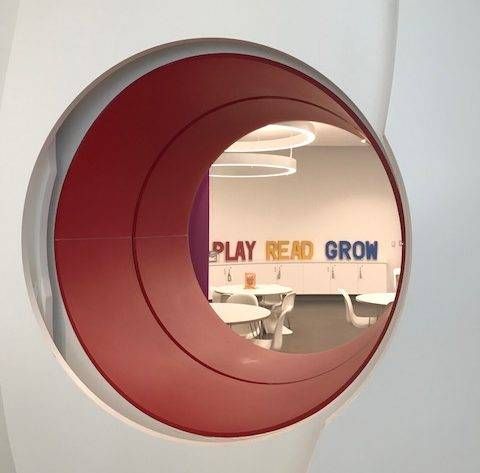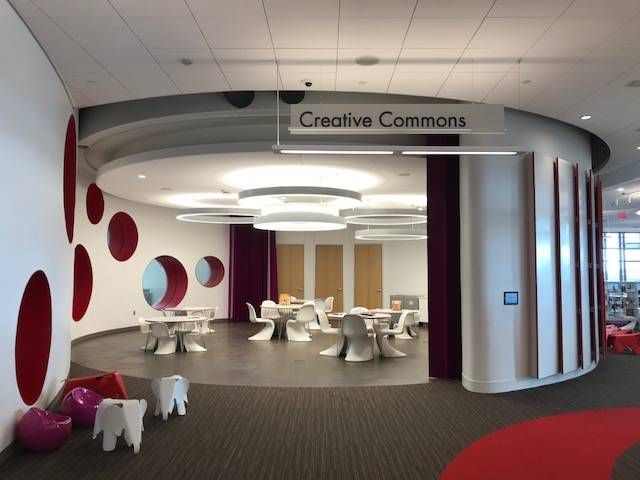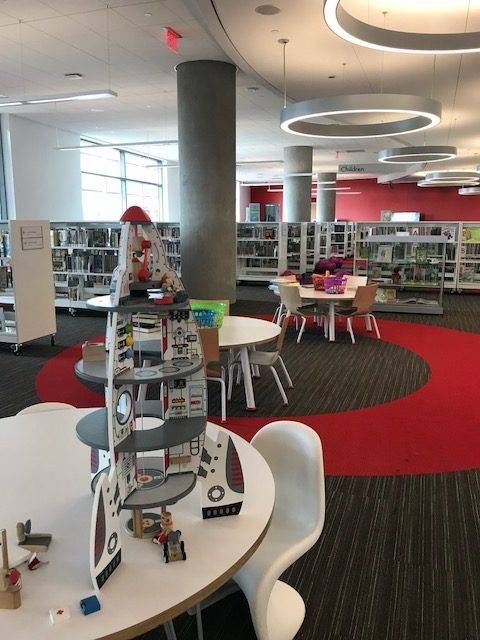 The children's area was completely empty (save for the children's librarians) when I went exploring, which I guess is what happens when you visit on a weekday just after lunch. There are dozens of tiny chairs among the shelves, and some pretty sweet toys available to play with on the small tables in the middle of the room.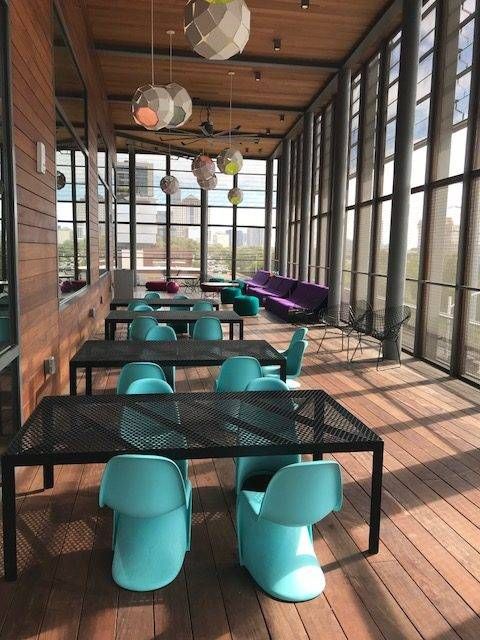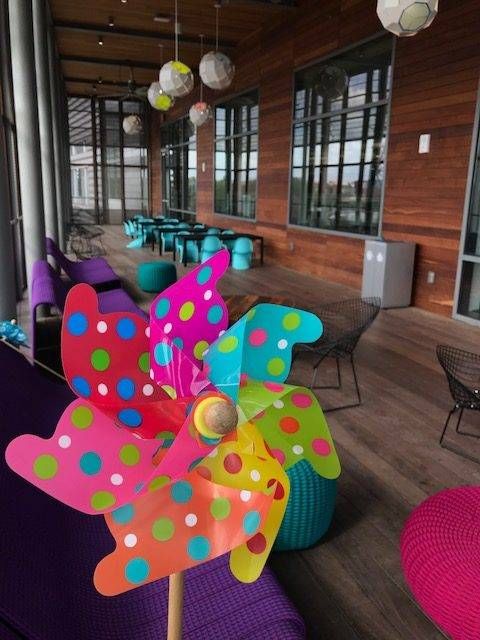 The outdoor seating area, which the library is calling a porch, is completely fenced in, with large fans to keep it cool, tables and chairs for kids, (and adults!) and colorful pinwheels scattered about, because who doesn't want to read some Raina Telgemeier outside with a pinwheel spinning in your hand?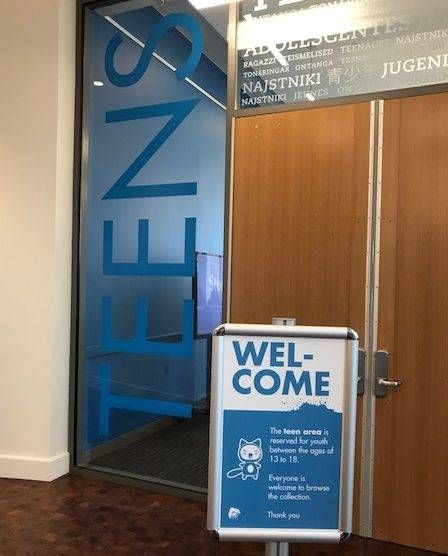 Across from the children's area, you'll find the Teen section behind closed doors, with a sign posted informing you that while everyone is free to browse and check out books from the YA shelves, the computers, chairs, and lounge area is reserved as a shared space for teens only. Y'all, I cried the first time I saw this and walked inside. Bless you, Central Library, and the teen librarians working there to create a protected and safe environment for teens to hang, study, and read.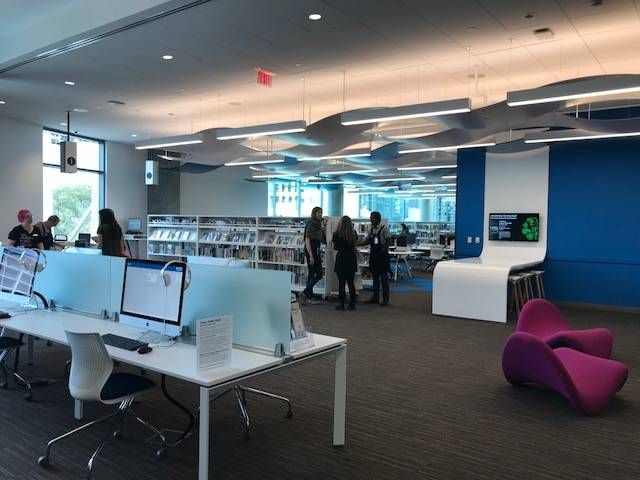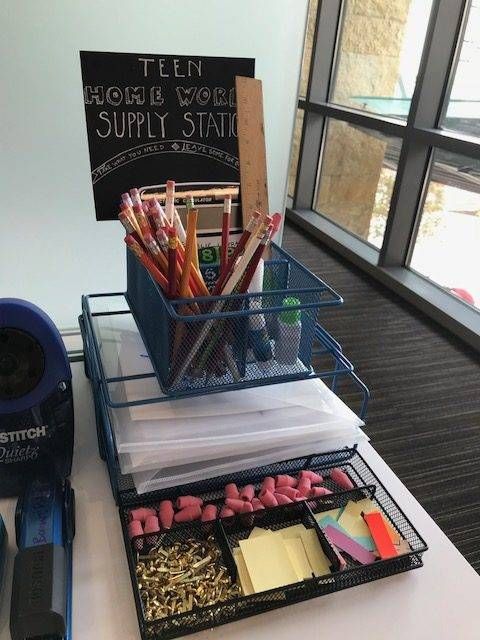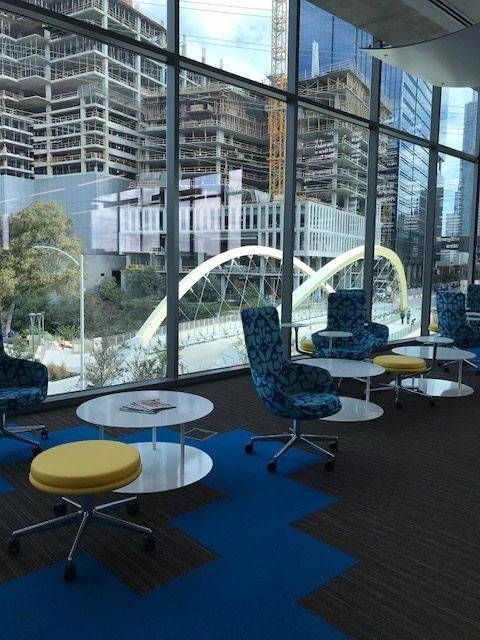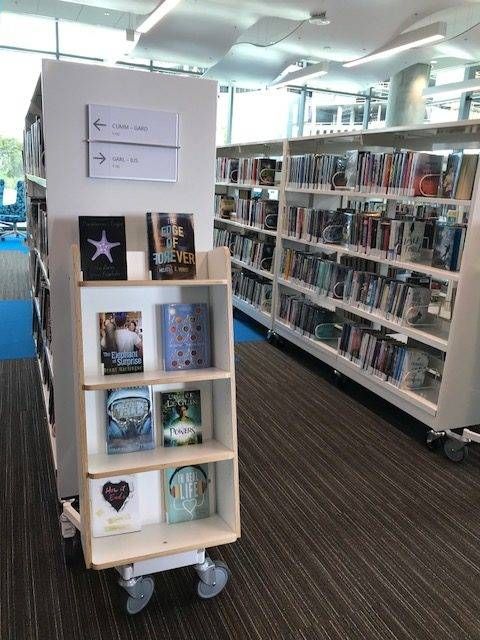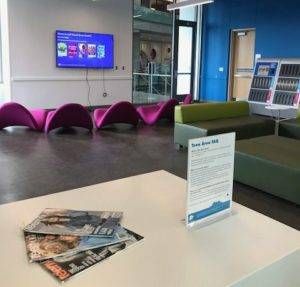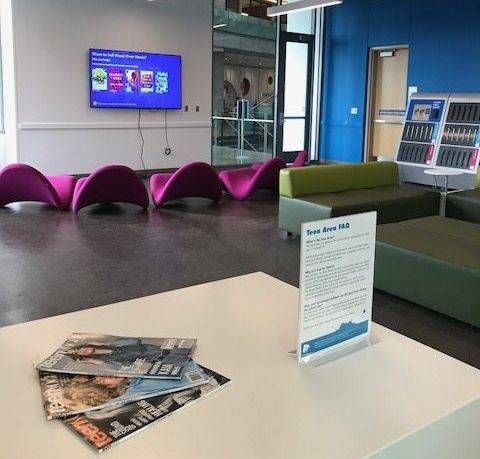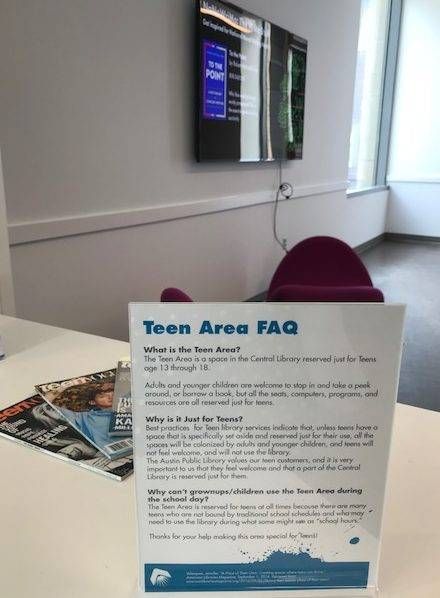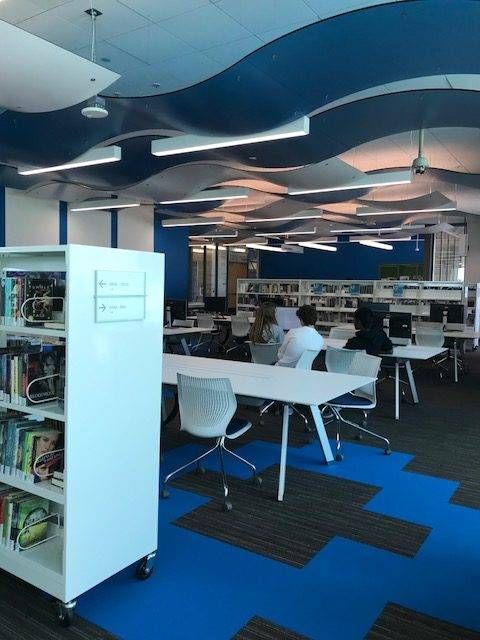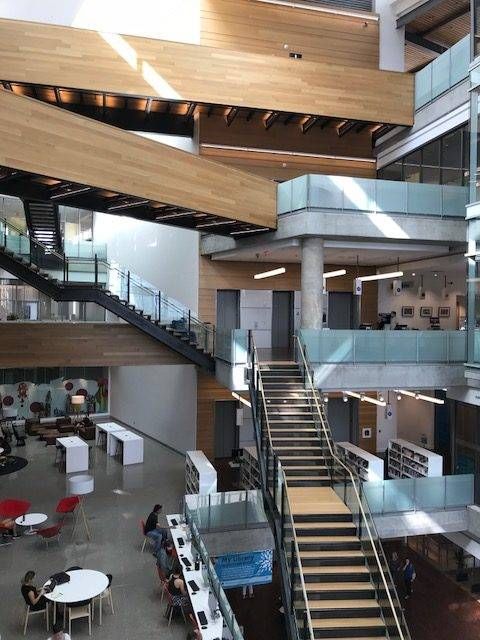 Welcome to the 4th floor! Here we find fiction, special collections, and a good view of the 3rd floor and the many staircases.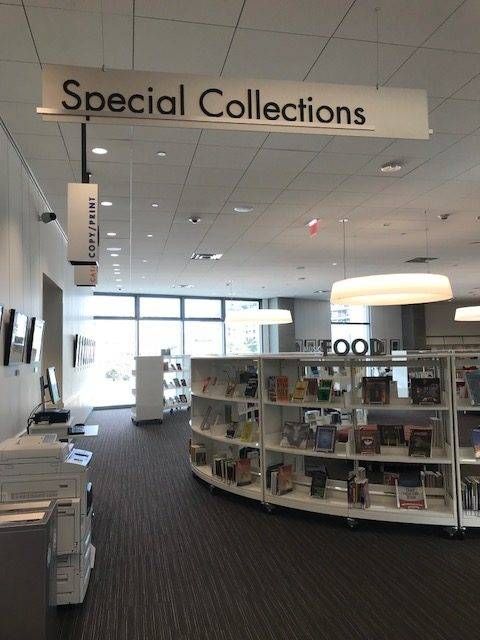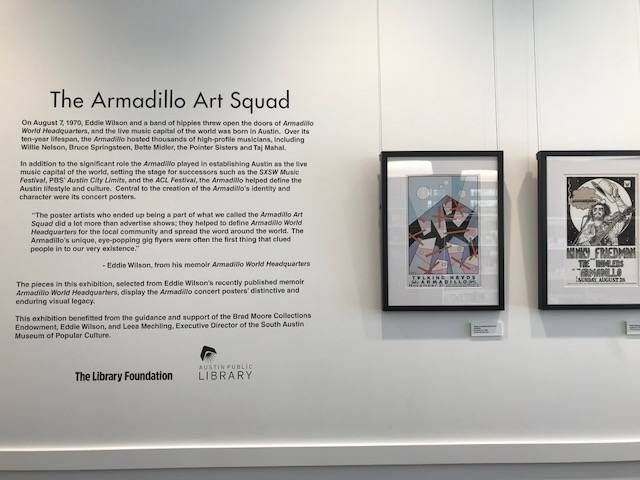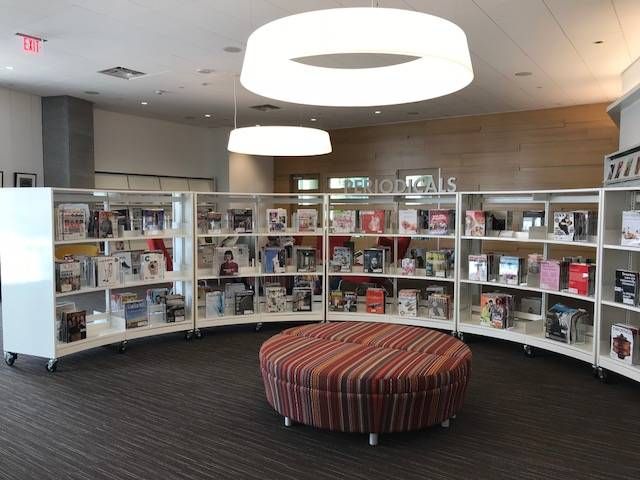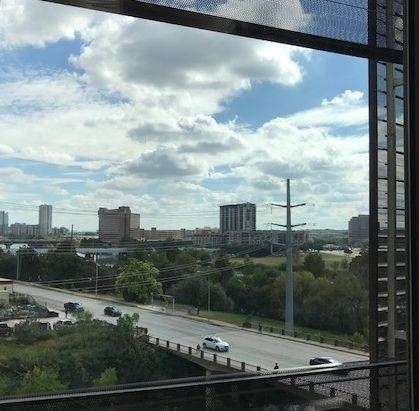 If one needs a break from reading or working, there are many windows to avail yourself of, with a view of downtown Austin and Lady Bird Lake.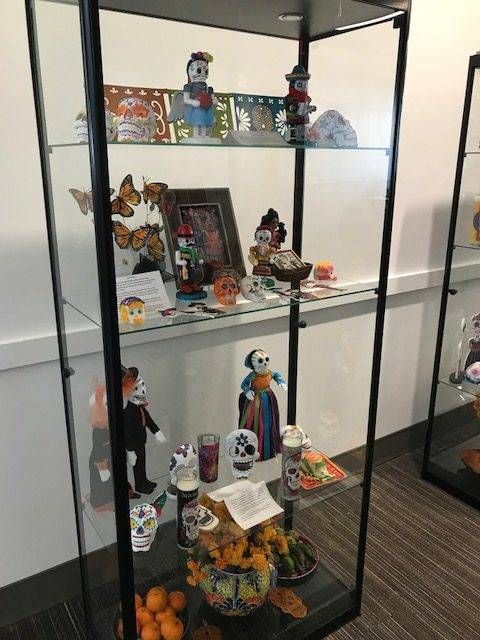 As an avid comic book reader, I liked that the comics and graphic novels were found in the atriums, as hopefully more people will notice them and perhaps be enticed to pick up a volume and read in a medium many people are not familiar with. The Central Library also has a whole shelf of zines available to peruse whilst in the building.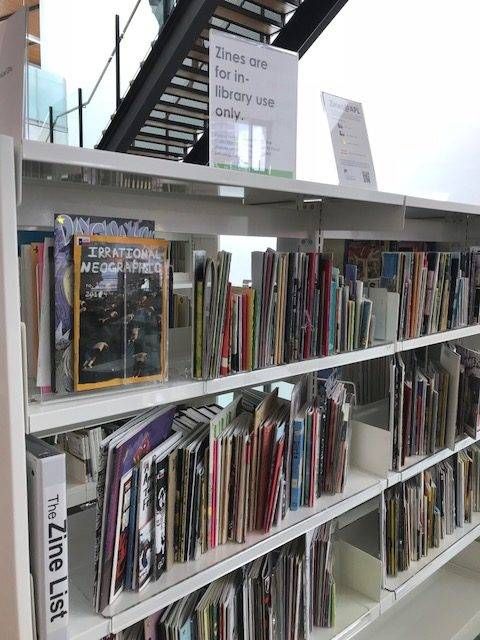 The 4th floor porch is set up much like the children's porch, just with more adult sized tables and chairs and fewer pinwheels.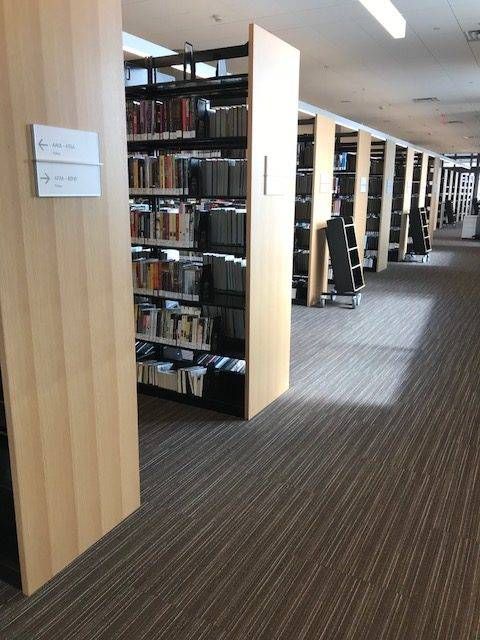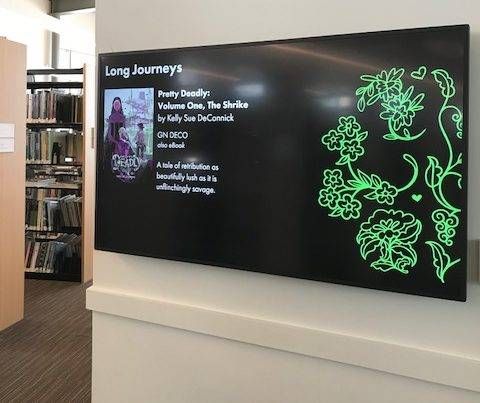 A feature I enjoyed seeing throughout the Central Library was the TV screens with suggested titles to checkout, and was very happy to see one of my favorite comic books popup on the screen.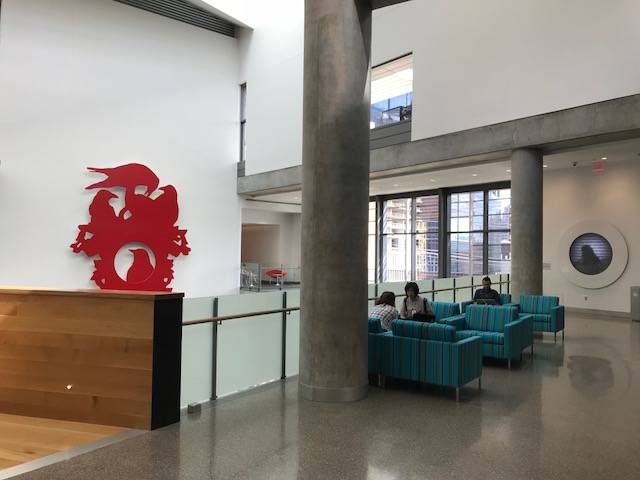 On to the 5th floor! Home to non-fiction, the reference section, innovation lab and lounge, and the Technology Petting Zoo. What on earth is a Technology Petting Zoo? Well, continue scrolling to see.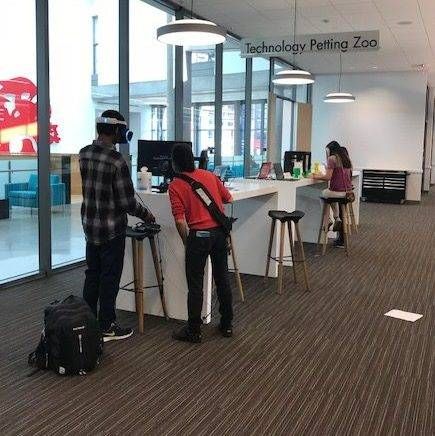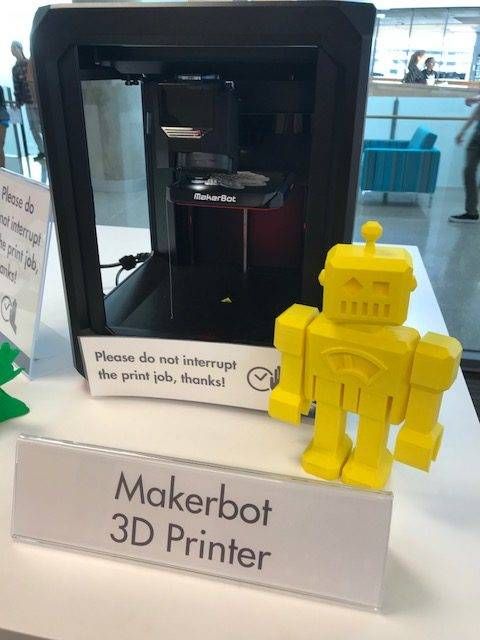 It's basically an area to touch and try out several different models of laptops and tablets, with a VR demo, and a 3D printer on display. I will totally admit that the printer was pretty neat to see in-person, and I'm still amazed at the articulated yellow robot it made on display. A 3D printer, soldering irons, and a computerized sewing machine are reportedly available to use in the Innovation Lab, although I haven't tried to use these myself, so I can't tell you how easy it is to reserve and use these items.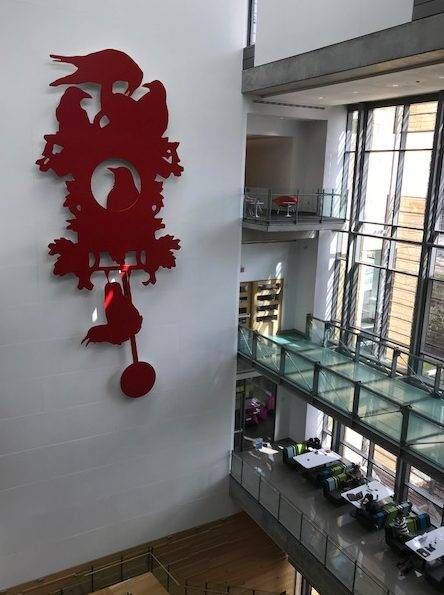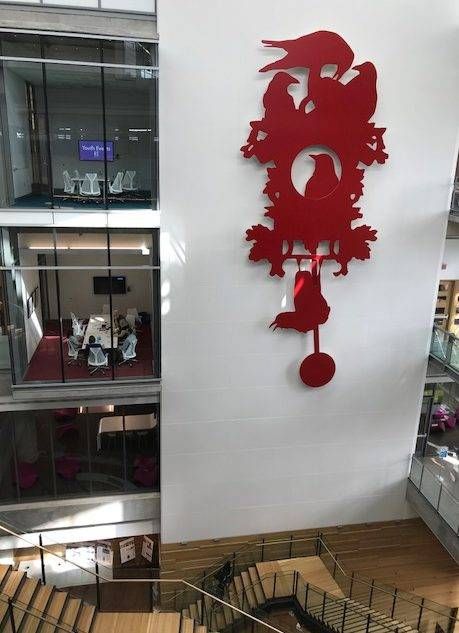 The 5th floor is also where we find the best views of the grackle clock sculpture, Caw. If you've never visited Austin or Central Texas, you may not be aware of the hoards of black birds that terrorize and annoy the general population, usually at dusk in the parking lot of large grocery stores. The 37 foot tall red art piece is quite impressive in person, although many Austinites, myself included, may wonder why we decided to celebrate the menace that are grackles. Still, it's a striking piece and maybe will provoke us all to think about our relationship with those freaking, obnoxious, aggressive birds.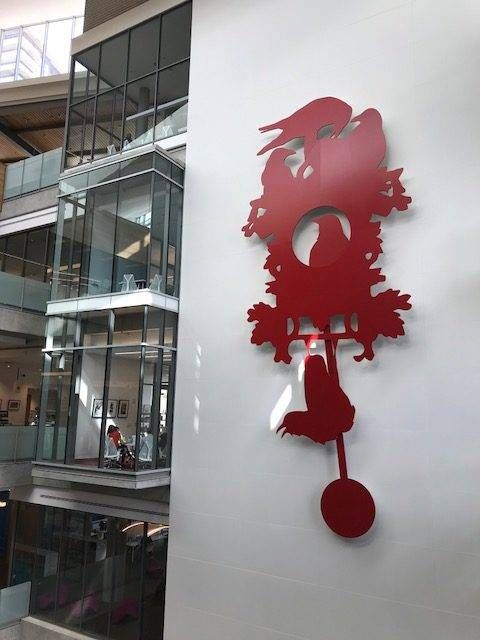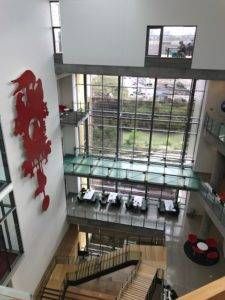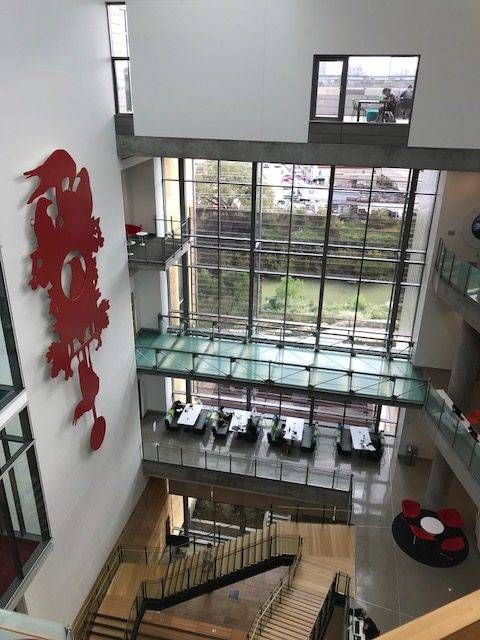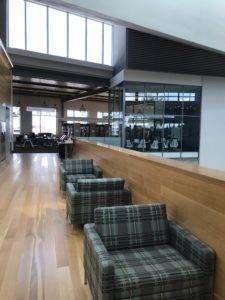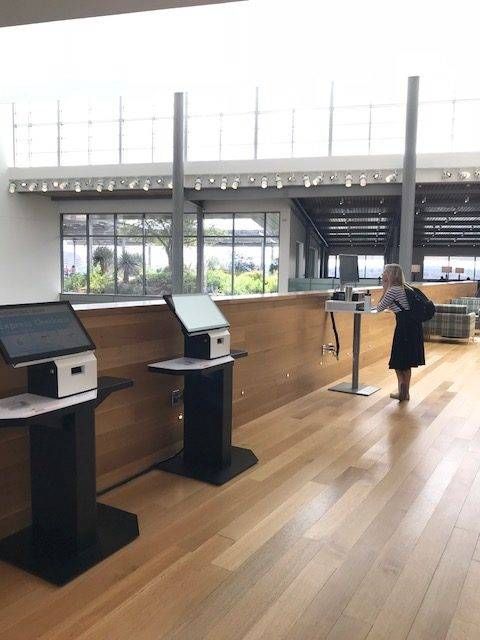 We've finally made it to the top of Austin's New Central Library! The 6th floor is where we find even more non-fiction and, most importantly, the roof garden.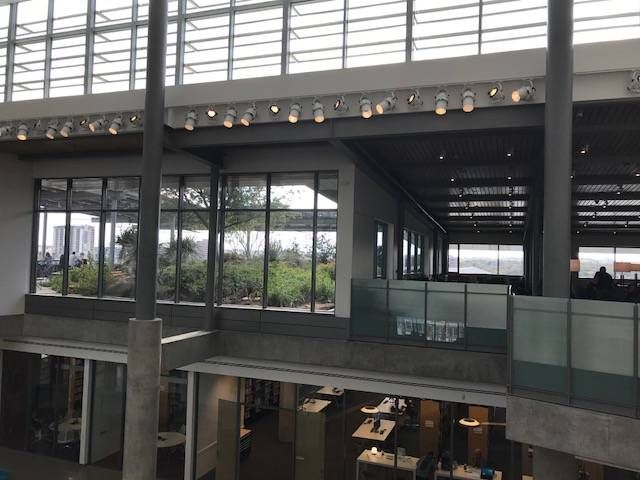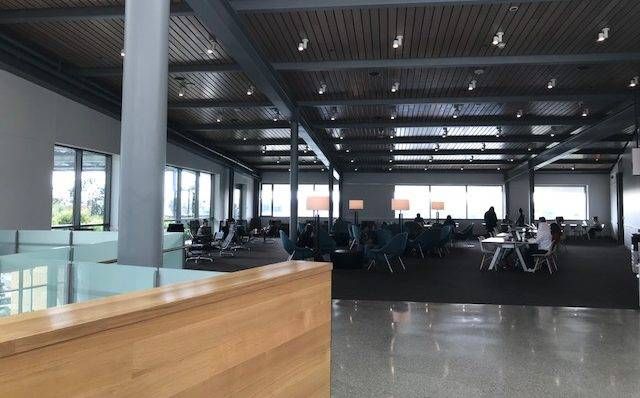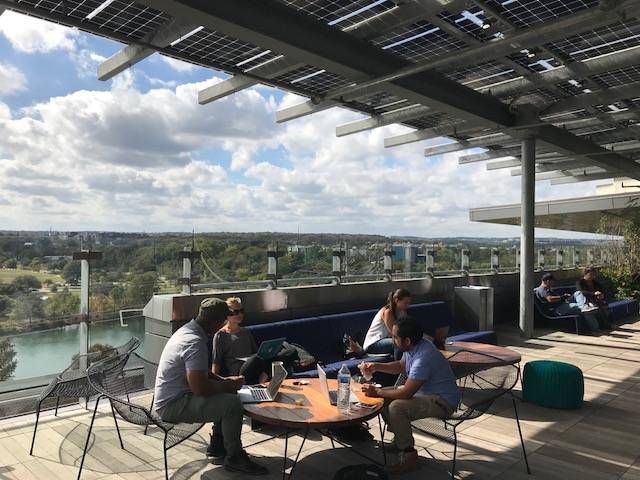 Like the other outdoor areas, the roof garden is full of a variety of seating, and covered outlets so you can still work on your computer but still enjoy the outside. The solar panels above make the garden almost completely shaded, which is important in Texas. A shaded, green, public oasis in the middle of downtown Austin, with great views of the Lake and plenty of seats? Central Library, you are speaking my love language.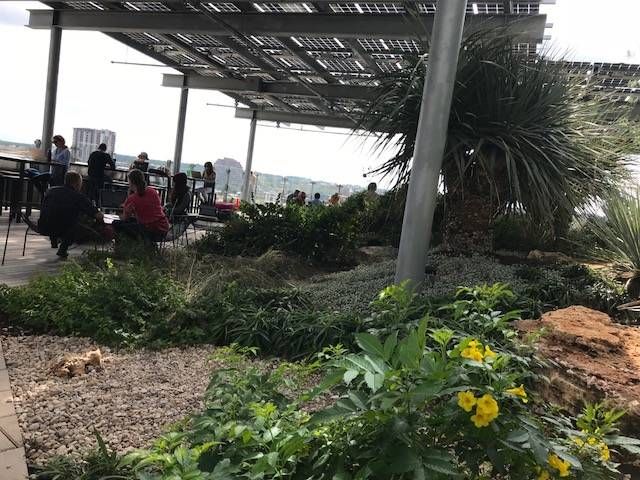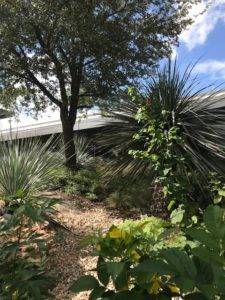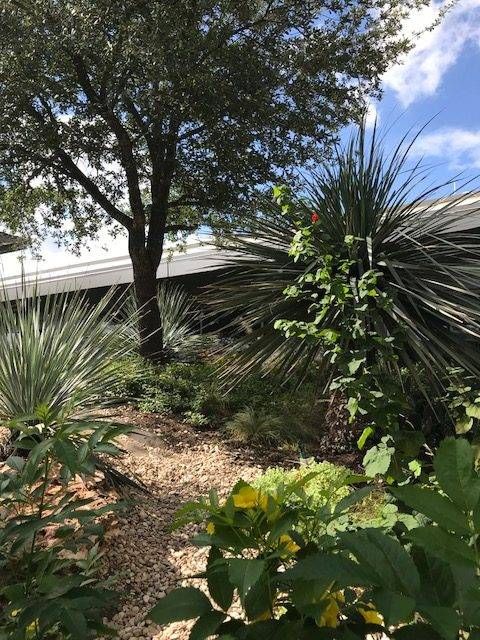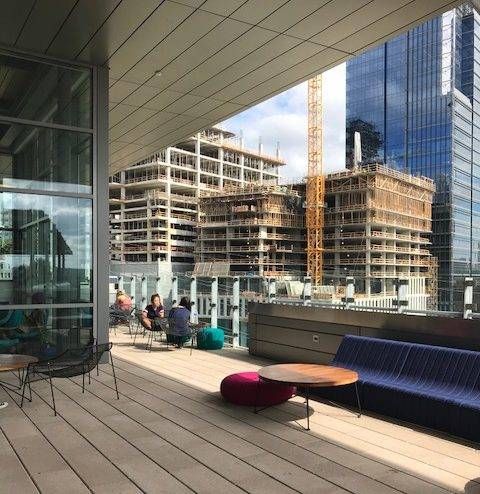 Now that we've explored every floor of Austin's New Central Library, let's double back and check out some of the smaller details and other features it offers. First up, the laptop and device checkout stations.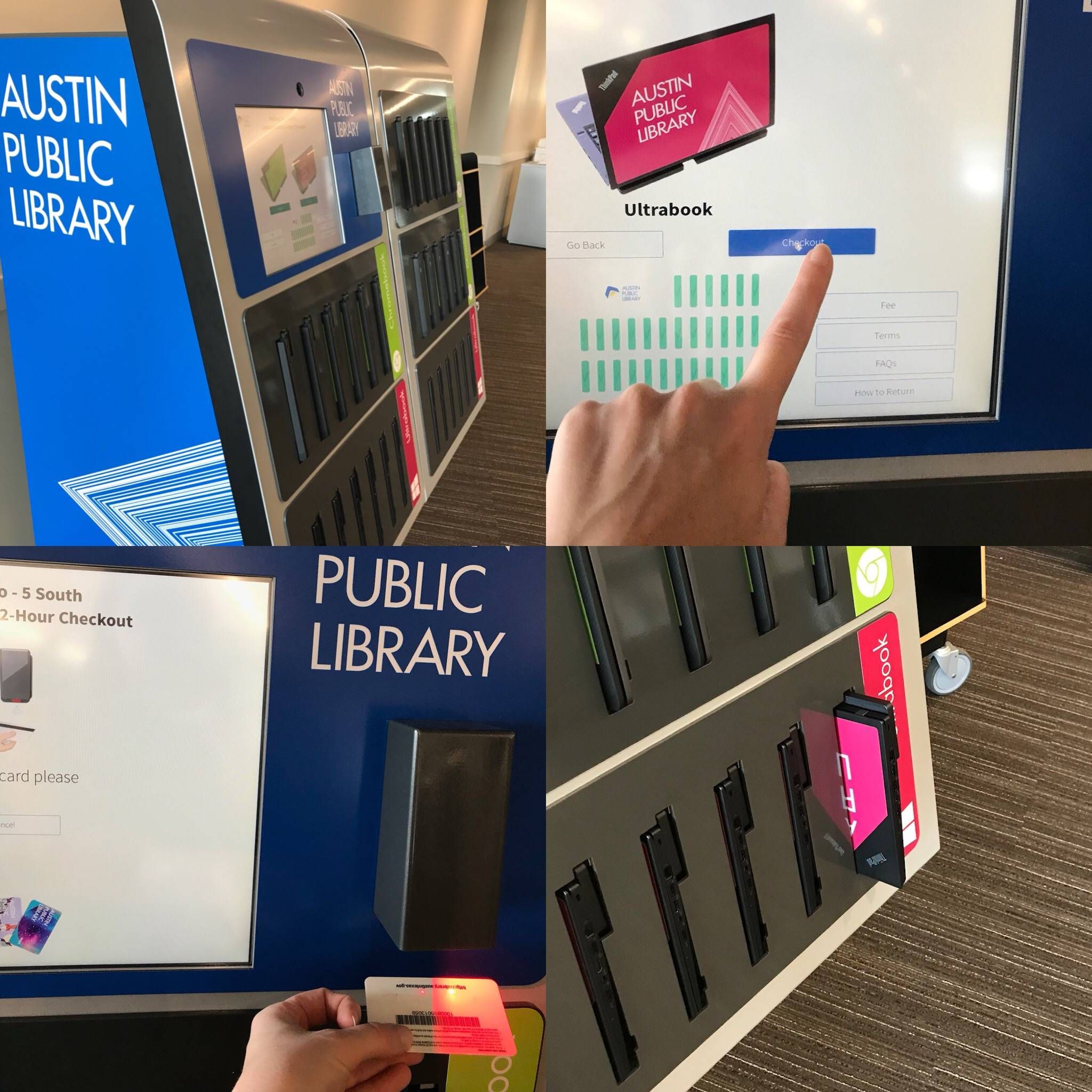 There are several of these laptop stations located on every floor of the library, and they are incredibly easy to use. Pick your laptop, scan your library card, and a laptop pops out (literally! it started me the first time I tried it out) for you to grab and use for 2 hours. I took advantage of one the afternoon I visited, and found a work table with a great view of the Lake and Long Center.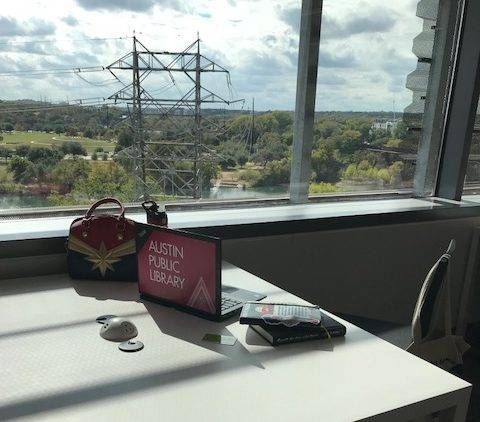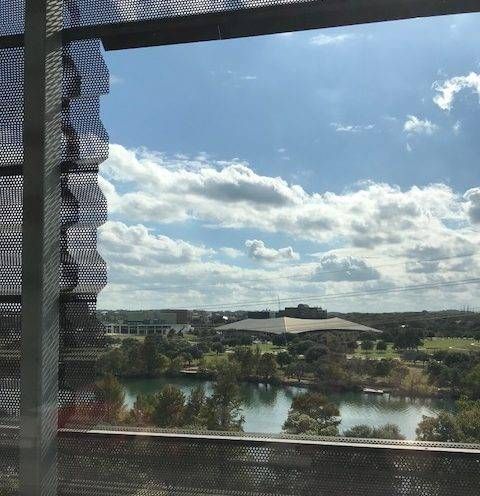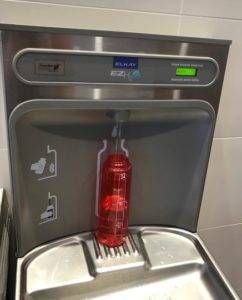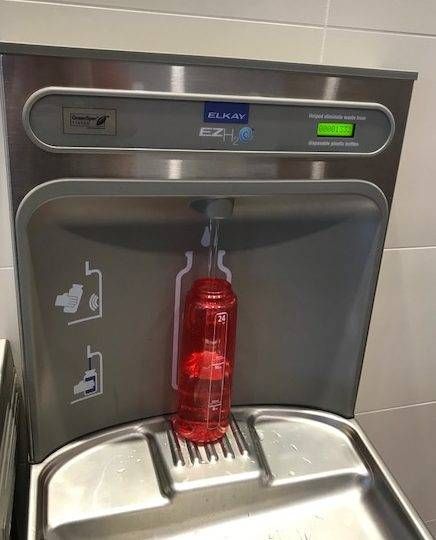 This is a very small detail, but as a person who is constantly drinking water in an effort to keep herself hydrated in the Texas heat, I super appreciate that the water fountains also had a water bottle refill station.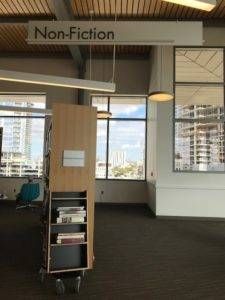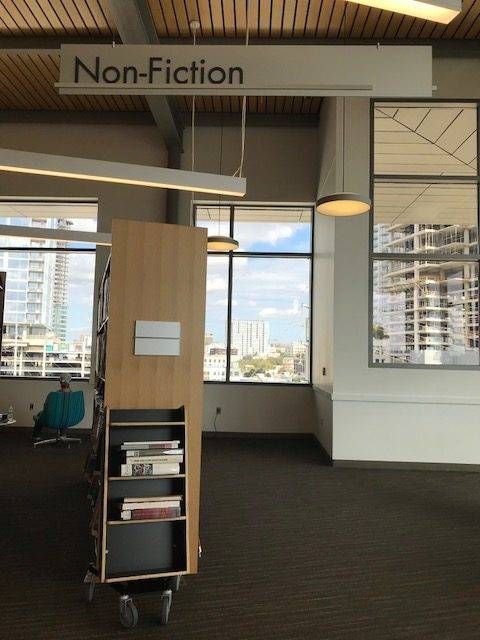 This may be incredibly dorky, but I love the new library carts. I saw them being used to display books, and also as a place to put your books back to be re-shelved.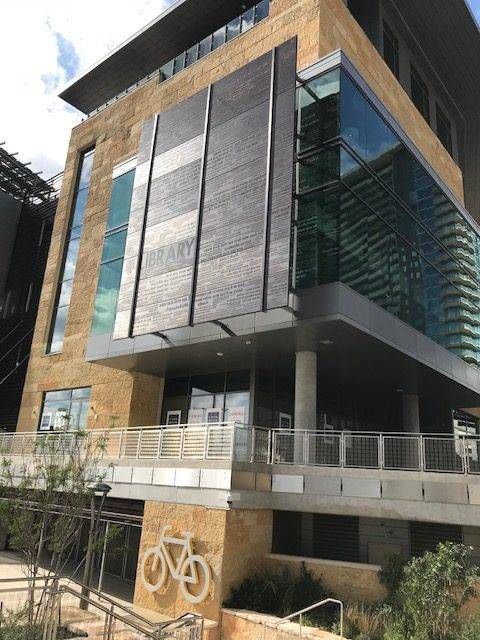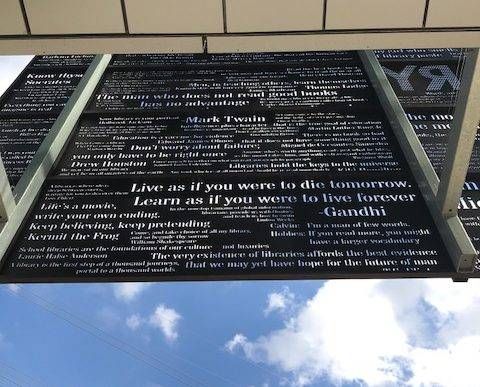 There you have it! A virtual tour of Austin's New Central Library. If you're an Austinite who hasn't visited yet, I hope this entices you to make a trip to see it for yourself. And if you're a person who will be visiting Austin, I highly recommend you add it to your list of places to see, as it does offer some great views of downtown. I leave y'all with a few random pictures, including a couple shots from a visit I took at night last week.