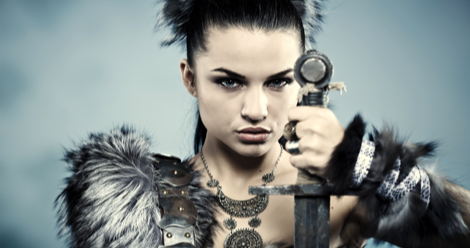 This content contains affiliate links. When you buy through these links, we may earn an affiliate commission.
There was one other panel at ECCC I felt was particularly important given the world in which we find ourselves living: Total Rebellion, during which writers discussed the various ways their characters have fought the power and the possibilities that arrive in the wake of the fight.
The group's first act of rebellion was to fly without a moderator (there was apparently some confusion in the scheduling department) which it did gracefully and gloriously collaborative, respectful fashion.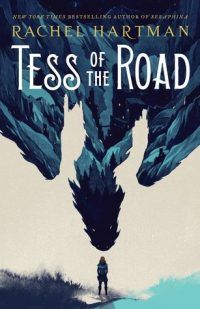 The Panelists: Rachel Hartman (Seraphina, Tess of the Road), Tamora Pierce (Tempest and Slaughter, Alanna: The First Adventure), Amy Foster (The Rift Uprising Trilogy), Fonda Lee (Jade City, EXO), and Jesse Bullington (who also writes as Alex Marshall) (The Sad Tale of the Brothers Grossbart, A War in Crimson Embers)
Conflict, the panelists explained, is a natural set-up for narrative, though we're moving into an era in which readers have become bored with the standard good vs evil/hero's journey fare and are searching for a more nuanced view of both conflict as a whole and rebellion as a subset of it. Pierce and Foster both feel the solution to this disenchantment, at least in part, is to make conflict narrative more personal and individual, be those stories of girls growing up in the Cult of the Gentle Mother who long to be knights or a group of kids in Florida who have had enough of violence. This isn't to say that massive space battles and charging cavaliers should be done away with, simply that, amidst and between them, readers want an opportunity to connect with and invest in characters in whom they can see a bit of themselves and who could be a best friend or nemesis. Including heroes whose most powerful acts of rebellion are being kind to someone the majority considers "other" or getting up and walking forward one more day.
As with gender, sexuality, disability status, and race, the apparent monolith of rebellion stories is a myth perpetuated by those who fear change; those are often still the men at the top and it's up to readers to demand, vociferously and insistently, they be given a spectrum of choices and, if they can't find themselves in tales of rebellion, to create those tales and to give them to other seekers. To remember that "throwaway" characters, such as prostitutes, the homeless, the disenfranchised, are us and they deserve as much of a chance to speak and be heard as any other voice.
As to the definition of "rebel": the panel had a variety of answers. A rebel is someone who says "no, not this way." Their decision to plant themselves like a tree may be deliberate or it might be an accident, but the individual who won't be moved, who can "leave a door open or locked depending on circumstances" but who leads the charge even if it's simply by having the courage to live her life, is a rebel. A person who refuses to accept the label others have placed up on them and demands others use the one they have chosen is a rebel.
Even the smallest act of "not today, Satan" can cause seismic ripples which change the world, creating a rebel and rebellion.
Lee added she prefers a certain degree of moral ambiguity in her rebels: are they freedom fighters or terrorists? What justifies their breaking the law? Are they justified? America, she pointed out, "loves stories of rebellion but the reality is different, and in many places we're the Evil Empire." She wants to see characters who are conflicted and variable and mutable, who have an investment in both sides, because people aren't consistent. "Fanatics on either side," she instructed, "should make you look at them closely." She also urged us to examine an aspect of such stories many writers don't consider, one that is both ripe to be mined and adds an essential realism to fiction: what happens when the rebels win and then things don't change? It is, Lee continued, "far easier to rebel then to actually enact change." What happens when rebels fail? Or, worse still, when they become what they once despised? When what was glorious in opposition becomes moot and only practicalities and realities remain?
An audience member asked the panelists what they're excited to see as readers of rebellion and Foster immediately responded she wants to see more #metoo stories, more #marchforourlives stories, and the disruption and destruction of toxic masculinity. Bullington wants a larger body of fantasy stories that shakes loose the vestiges of "the legacy of Tolkein" and moves beyond Medieval Europe analogues as settings, while Pierce urged more writers—and more readers—to look at the rest of history for inspiration. Lee is looking forward to people understanding that rebellions are messy and that for a story of such a fight to be real and true, there may need to be strings left untied, that between black and white (color absolutes) is where the color, and the compelling stories, live.
We live in frightening, precarious times and the only way we're going to make it through is by fighting for what's important, for our rights and those of people who can't speak for themselves or don't yet know how. That may mean messy alliances. It may mean compromise. It may mean small battles and it may mean large ones but that's okay. We have models and instruction manuals. We have books, the aforementioned and a growing cache. Which means we have everything we need.