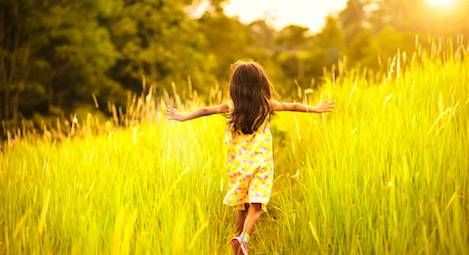 This content contains affiliate links. When you buy through these links, we may earn an affiliate commission.
This is a guest post from Steph Auteri. Steph is a writer who has overshared in Brain, Child, Virginia Quarterly Review, Ploughshares, and other bastions of fine writing. She also writes about women's health and sexuality for publications such as Pacific Standard, Salon, Undark, Narratively, and Jezebel, and blogs about motherhood for mom.me. You can learn more at stephauteri.com. Follow her on Twitter @stephauteri.
---
It was late at night when I finished reading Remember Mia, Alexandra Burt's harrowing novel about a woman whose daughter goes missing. That's simplifying, of course. If I said anything more, I would be spoiling the hell out of it. Just know that, as I turned the last page and placed the book on my nightstand, I was gutted.
I was alone in bed. My husband was away on a business trip. So I had no one with whom to share the surprising depth of grief I had felt in reading this fictional account. Instead, I slid out from under the covers and padded, barefoot, across the hallway, trying to avoid the creaky spots. I pressed open the door to the nursery in slow motion, so that the hinges would not shriek. I stepped forward until I was at the crib. I placed my hands on the slats and watched my 1-year-old daughter sleep.
As I gazed upon her flushed cheek, her pursed lips, the steady rise and fall of her back as she breathed, I felt a pressure behind my eyeballs, a lump in my throat. I wanted to cry for everything this fictional woman had gone through. I wanted to cry for everything that could possibly happen to my own daughter. I wanted to cry for the miracle that she was. For the overwhelming gratitude I felt at her existence. For the sheer terror I felt at the enormous pressure there was to protect her from the entire world.
Again: this book gutted me. So I don't know what made me continue reading about missing children.
After Remember Mia, I moved on to Celeste Ng's Everything I Never Told You, which I had been meaning to read for awhile. I am not spoiling anything when I say that the book begins with a dead daughter. The book itself is about the mystery of what led her to her demise. It made me think of all the ways I might fail my daughter.
A month or two later, I read Holly Brown's Don't Try To Find Me, which contains another missing daughter. I shuddered to think of the poor decisions my daughter might someday make, and how I might not be able to prevent them, or save her from them.
At the same time, I read Tim Johnston's Descent. Another missing daughter. Another long search. Beautifully written but, by this point, I had to wonder if I was some sort of masochist.
"Why are you doing this to yourself!?" one of my yoga students asked me.
"I don't know!" I said, because I didn't know. It all seemed some terrible accident.
Last month, I read Wave, by Sonali Deraniyagala. It is the nonfiction account of a woman who loses everyone she loves in a tsunami off the coast of Sri Lanka, including her two sons. The sole survivor, she is still searching for healing at the end of her book, a tale that spans years upon years.
The despair is relentless, and how could it not be? I kept looking for that silver lining, but how can there be a silver lining when your child is your whole heart?
Now, somehow (I swear I don't do this on purpose), I'm reading a book my parents loaned me, Michelle Richmond's The Year of Fog. There is yet another missing daughter. I don't know how this one will end.
When you are a mother who is afraid of everything you couldn't possibly control, why would you continue reading book after book about all of the things that can go wrong?
Actually no. I misspoke. This isn't even all of the things that could go wrong. It is just one of the most terrible things.
But the question remains: why?
Is it masochism? Am I looking to read so much of this horror that, eventually, I am numb to it?
I can't answer that question. I don't know what compels me. But I do know the aftereffects (aside from just the obvious feelings of abject fear). Gratitude. Gratitude is what I feel. The knowledge that I am lucky and that, because I am so lucky, I'd better rise to the occasion and be the mother my daughter deserves.