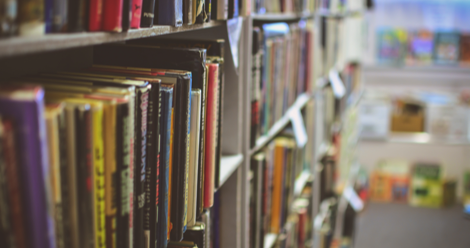 Libraries
Tor Hits Libraries With Lending Delay
If you're a frequent user of Overdrive or another library app, you might have noticed that some of the July releases you were hoping to put a hold on are missing in action. Turns out there's a reason for that. Tor (a division of Macmillan) has decided that as of July 2018, libraries don't get to start lending out their new ebook releases when they come out. There's now a four month waiting period. Please see the linked article for an e-mail address that you can use to express your opinions to Tor about this.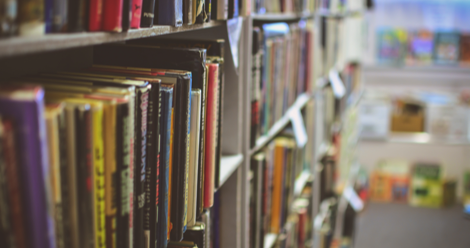 This isn't the first time a publisher has decided that library ebook collections must be to blame for their lower-than-they-want ebook sales numbers. For example, back in 2012, Hachette jacked up its ebook prices for libraries by 220%. This kind of ongoing paranoia from publishers toward libraries has led to some really wacky ebook pricing (2016 data here), such as Penguin Random House charging up to $65 for an ebook.
Library Journal did a survey of U.S. ebook collections in 2015. As of 2015, 94% of libraries had an ebook collection, with a median size of 14,397. Libraries have to balance what percent of their budget they're going to spend on ebooks versus paper books and other materials, and publishers screwing around with the way ebooks work doesn't really help with that. And libraries are in fact really important for readers, for a multitude of reasons that should really be seen as a bonus to both writers and publishers. As Maja Thomas, former senior vice president at Hachette Book Group put it in this interview:
"Libraries are key to the reading ecosystem. Their importance cannot be overstated. Libraries provide consumers with no-risk ways to try new media. The large majority of people are not early adopters, so having a place where anyone can walk in and try out and learn about new technologies—accessing ebooks on smartphones, preloaded iPads or Kindles, and the like—is enormously useful. What's more, librarians also learn about the newest services and technologies and provide information and objective feedback about them."
For writers, this bizarrely adversarial stance publishers seem to take toward libraries can be pretty frustrating. At least on my corner of the sci-fi Twitterverse, writers (such as Seanan McGuire, John Scalzi, and Chuck Wendig, to name just a few examples) constantly come out swinging for their love of libraries. Writers want people to be able to read their books and perhaps become dedicated fans of their series. A lot of writers also remember how libraries cultivated their love of books and gave them an opportunity to read when they couldn't otherwise afford—and they want to pay that forward. (For example.) Hey, and remember when I put "check their book out of the library" as the number two way to support your favorite authors?
To speak for myself as mainly a reader who uses Overdrive frequently right now and can't buy a lot of books because I'm being slowly consumed from the inside out by the hideous elder being known as "student loans," this is an absolutely infuriating move—and depending on how it's implemented, it might mean I miss out on reading these Tor books at all. If the books are still going to show up in my library's collection as a pre-release so they can be reserved, fine; the first thing I do when I see hype about a book I don't have on my "sell plasma if you have to in order to afford this book" list is run to Overdrive and see if I can put a hold on it. Because come on—everyone who has ever wanted to check out a new release from a library is prepared to wait months to get their book.
But as of right now, in the libraries I have access to, I'm not seeing any of the Tor July releases. Admittedly this is an imperfect sample, but if this amounts to a four month delay on even being able to place a hold, by the time that book is on Overdrive I'll have forgotten about it and moved on to other new and shiny things. We live in a marvelous age where there are a lot of new and shiny books coming out all the time.
Because this is the thing, Tor and other publishers: I don't have enough money to buy everything I'm only marginally interested in, or stuff that I look at and think, "well, that could be cool, but I don't know if I like this writer, and I've been burned by marketing copy before" (a rant for another time). Withholding ebooks from my library isn't going to force me to take a risk on authors I don't know and books I'm unsure of with money I don't have.
Ultimately, all you're doing is ensuring some readers will miss out on a lot of new books from unfamiliar authors that we would otherwise maybe love, buy, and scream about to all our friends. And if you continue to treat libraries like enemies, it will hurt the cultivation of future readers—because a lot of us became the frequent readers we are today thanks to libraries. Everyone loses.