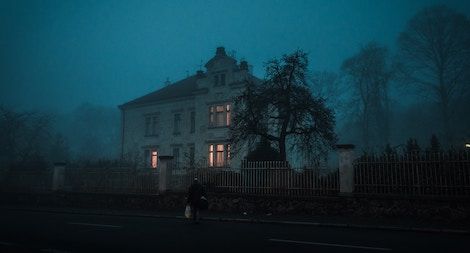 Horror
Where To Start? The Top YA Horror Books on Goodreads
This content contains affiliate links. When you buy through these links, we may earn an affiliate commission.
For anyone interested in wading into the world of horror, there's one thing to know off the bat: horror is a mood, rather than a genre. This means it's bigger than a single genre and can blend easily into any genre. There are horror romance books (think paranormal romance!). There are science fiction horror books (think aliens!), and there are many historical horror books (haunted Civil War books!). The designation of horror in YA follows these same lines within the category's own genres. But where to begin if you're interested in YA horror? Let's take a peek at the top YA horror books on Goodreads.
Given the wide range of genres that includes horror, this list might seem a bit unconventional. But it's not—those who read horror might not know they're reading horror because it's so often seen as a genre, as opposed to a mood. That mood can be atmospheric or haunting. It can be funny or campy. It can be eerie or chilling. Not all horror is bloody or gory. It's tough to nail down what it is that makes a perfect horror book, but looking at the top YA horror gives a nice glimpse into just how wide-ranging it really can be.
I'm a huge fan of YA horror books, so I find it particularly fascinating to see what the top YA horror is to other readers.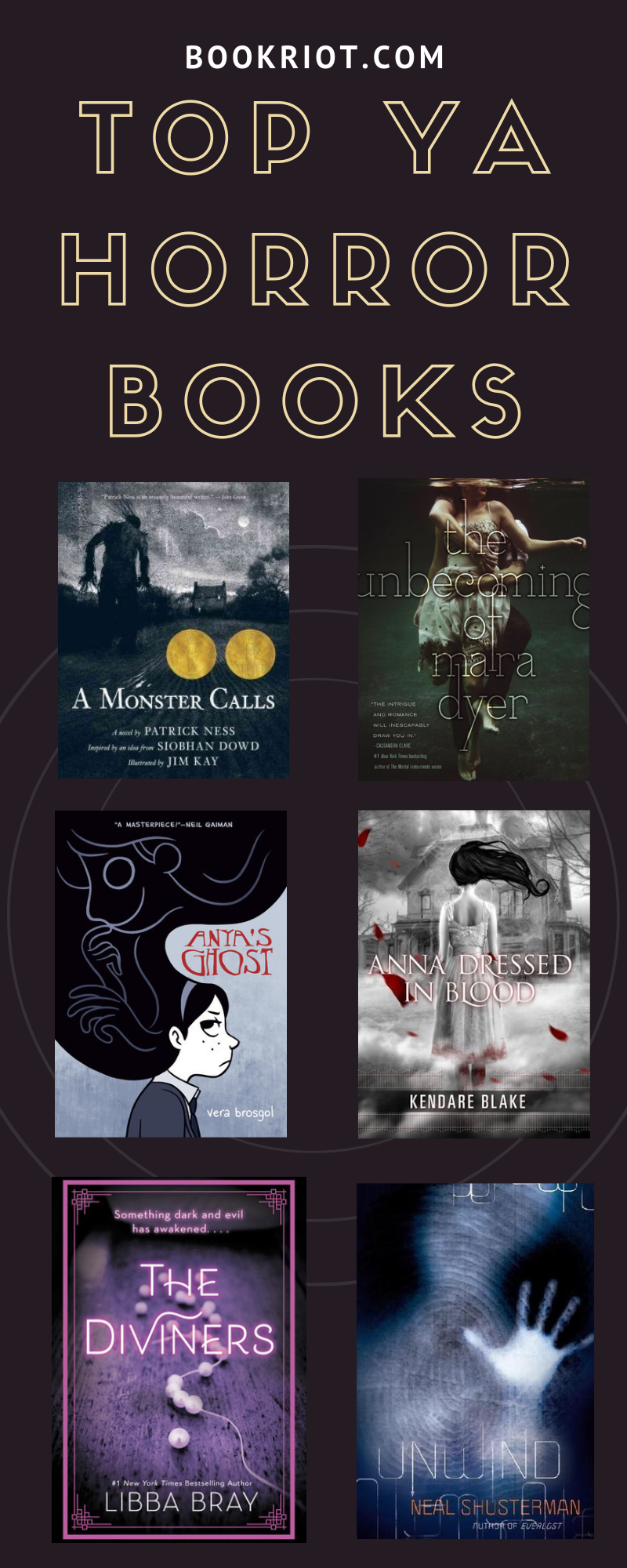 How This List Of Top YA Horror Books Was Created
It's especially tricky to calculate popularity on Goodreads, as has been discussed in posts that dig into the highest rated books on Goodreads and the top fantasy books on Goodreads.
Users on Goodreads can create their own shelves and label books however they feel they're best labeled personally. This means that those labels may or may not correspond with genre—and this is particularly tricky with horror, which isn't a genre in and of itself. Those shelf labels can often be pulled through Goodreads and used to develop various lists across site. Those lists, because of user designations, can often be erroneous or misleading.
Parameters on lists of popularity on Goodreads are tricky as well. Depending on the list's parameters, those popularity lists can be filled with smaller, obscure titles that have only been read by a handful of readers and rated highly (often those are diehard fans of whatever genre the books are part of, which again, is hardly representative of what the top books might be). This same set of parameters can eliminate books that are widely read, as those who often aren't fans of a genre might gravitate toward those books based on buzz and find themselves less enthusiastic about the title when they finish. Then there's the hate/love rating of books, based on any number of reasons, and those can also impact an average star rate.
To develop this list of top YA horror books on Goodreads, I pulled from the most popular YA books list on their website, but I didn't rely on it entirely. I looked at the ratings, the number of reviews, and the spread of the ratings by percentage. Another list I pulled from was a list of popular books across all of Goodreads with at least 100 ratings and a star rating of at least 4.5. I also looked at the most popular horror books list and compared it against the most popular YA books. I then used my own knowledge of how horror works to build and compile this list.
Will this be perfect? Absolutely not. Will there be favorite horror titles missing or books on this list that you don't personally consider horror? You bet. But that's the beauty of any list, top books or not: it's subjective. And yet, it's also a great starting place for readers who might be squeamish or fearful of horror, as well as a great starting place for readers who claim they don't read horror to better understand that not only do they read it, but it's not exactly what they believe it to be.
Of note: I stuck with books published for a YA readership. I did not include classics that teens often read or books that, as the publishing landscape has changed, many are reclaiming as YA titles (Shirley Jackson and similar authors who populate many of their books with younger characters). Middle grade books are not included here, despite the fact Coraline is often categorized as YA. Comics for YA readers were included here.
I included only the first books in a series here, though noted beneath those titles when follow-up books were also wildly popular. Books in a series tend to taper off in popularity after the first, so it's noteworthy when they maintain popularity. I've kept this list to one book per author, selecting their top YA horror book to include. I also did not include Twilight, despite the fact it has the highest number of ratings, but the divisiveness of ratings impacts its average rating (it is horror, a la paranormal romance, and if it were included, it'd be the top book).
The Top YA Horror Books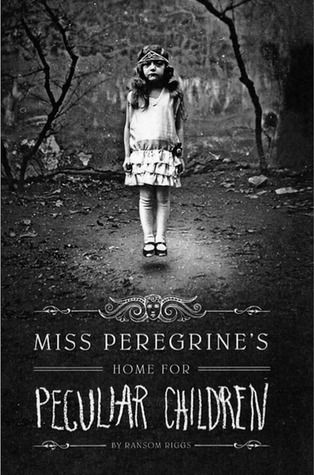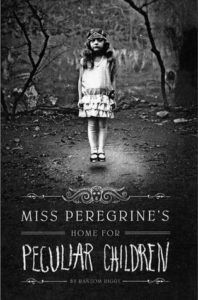 Miss Peregrine's Home for Peculiar Children comes into the top YA horror book list, and with little surprise. This book has an average rating of 3.91, with 840,700+ reviews. Sixty-seven percent of the reviews are 4–5 stars. This is not the largest percentage of 4 and 5 stars of YA books, but the sheer number of reviews pushed this to number one. It shouldn't come as a surprise—this series was made into a popular movie directed by Tim Burton, making it a title familiar with this inside and outside of the YA reading world. What makes this title stand out, too, is the format. It's mixed media, incorporating found photography with the story.
The series itself is a top YA horror series, though not as popular as some other YA series we'll see later on.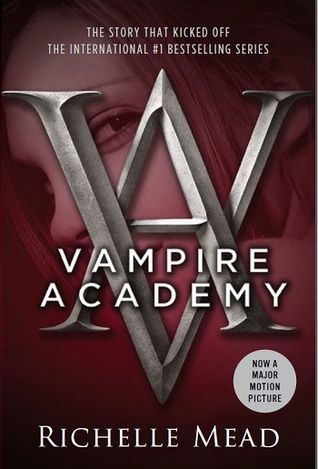 Twilight wasn't included on this list for reasons noted above, but it might be surprising to see Mead's foray into paranormal romance (which came out around the same time as Meyers's) near the top of this list. Vampire Academy was made into a movie, which didn't do particularly well at the box office. That said, the TV series launched in 2016 and is still running as of this writing, so no doubt the cross-platform nature of this book series has launched the first book into popularity.
Vampire Academy has over 501,000 ratings, with an average of 4.13. Seventy-five percent of the reviews are between four and five stars.
3. Unwind by Neal Shusterman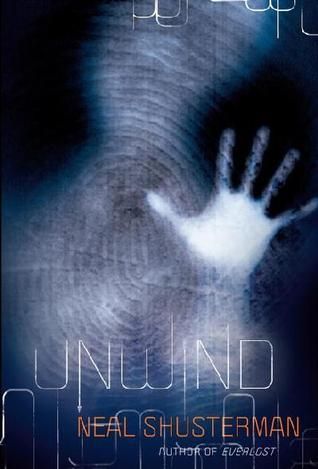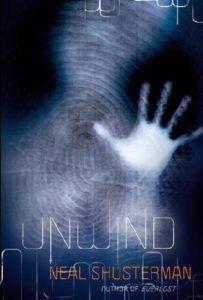 It's so great to see the first book in Schusterman's dystopian horror series make this list, with nearly 80% of the reviews noting a 4 or 5 star rating. There are close to 175,000 reviews of the title, giving it an average rating of 4.18 stars.
Schusterman has been a staple in YA speculative fiction for many years, and the last few years have seen his popularity rise. Unwind, though, was originally published in 2007 and hit the scene with a splash. It's maintained popularity since, continuing to be published in installments until 2014. For readers who haven't picked up this book, it's the definition of how science fiction can be made into horror.
This book has yet to be made into a film or TV series.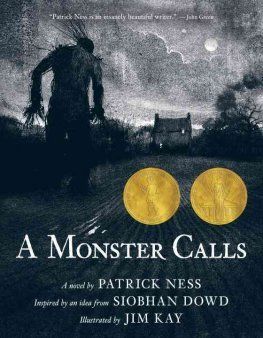 Another book that can give some of its popularity to a successful box office adaptation, Ness's book is also one that's been steadily beloved since it was published in 2011. The multi-award winning book has an unbelievable 84% of reviews giving it 4 or 5 stars, with an average rating of 4.37 stars out of almost 172,000 reviews.
Interestingly, like Riggs's book above, this book is one told in a unique format. It is a narrative, but it makes use of illustrations as well.
5. Death Note by Tsugumi Ohba, translated by Pooki Rolf
After working in libraries and seeing how wildly popular manga is—and remains—among young readers, it is no surprise to see manga on this list of top YA horror. Death Note was made into a popular anime series, and while it's been off air for over a decade, the series remains popular in both formats.
The average rating of the first volume of the series is 4.43, with almost 164,000 reviews and 85% of the reviews being either 4 or 5 stars. Those are some impressive numbers, and they hang tight throughout the series. This story about a kid who discovers he can use his power to destroy evil simply resonates, especially with young readers.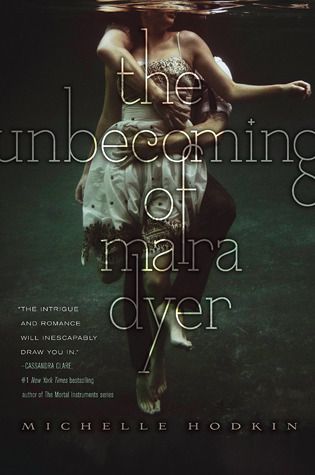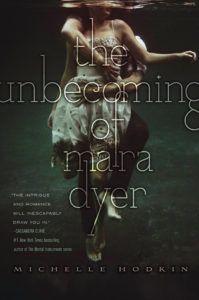 Although it hasn't yet been made into a film or television series, Hodkin's debut novel—which has become a series and now includes a spin-off series—made a splash when it published and remains popular. There are 142,000 reviews for the first book, with an average rating of 4.07. Nearly 75% of the reviews boast a 4 or 5 star rating.
Paranormal romance is horror, and this is a great example of how readers who sometimes believe they don't like or enjoy horror might in fact be loving it deeply. The follow-up titles in the series are also popular, though like all series, the readership and passion fall off after the first, suggesting diehards and those who are completionists are sticking with it after the popularity in the mainstream wanes.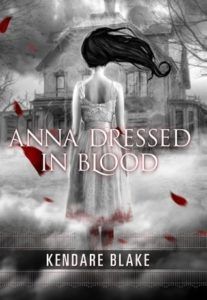 Blake's series is one of the top YA horror series all around, and the first entry into the series boasts nearly 70% ratings of 4 or 5 stars, with an average star rating of 3.95, out of a total of almost 87,000 ratings. This story about a boy who befriends/hunts a ghost hasn't yet been made into a movie or television show yet.
This is a read for those who like their horror in the spooky/ghostly realm. This one is likely the one most readily identifiable as "horror" on the list so far.
8. Enclave by Ann Aguirre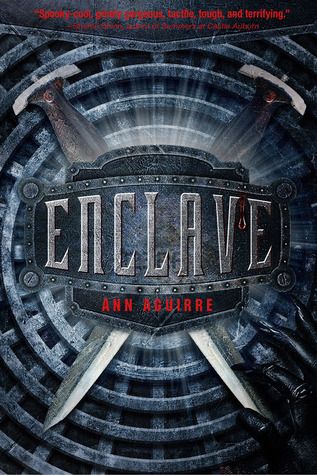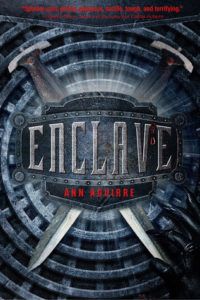 The first in Ann Aguirre's zombie-flavored trilogy continues in the tradition of a few other titles on this list in that it hasn't been adapted. But Aguirre is a beloved author who continues to write across a wide variety of genres, so it's not a big surprise this particular title—and the series as a whole—are among the top YA horror titles.
Enclave has roughly 62,500 reviews, with an average rating of 3.92. Sixty-nine percent of the reviews are four or five stars.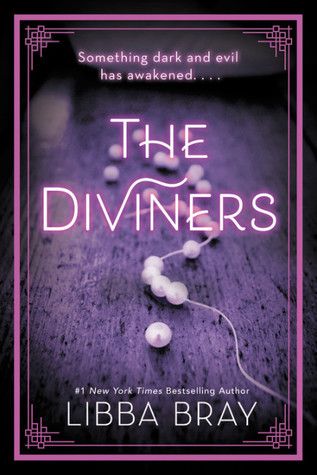 If historical horror is what you crave, you'll be thrilled to hear that the final book in Libba Bray's "The Diviners" series will be hitting shelves in February 2020. This is especially great news given how utterly beloved this series is. The first entry, The Diviners, remains among the top horror books for young adult readers.
There are close to 61,000 ratings, with an average of 3.97 stars. This colossal-size tome has earned 73% of its ratings at 4 or 5 stars. The Diviners has not been adapted.
Another graphic novel makes the list of top YA horror, and this time we have a story that follows in what many see as typical horror in terms of elements. Anya's Ghost is about a girl who unwillingly befriends a ghost during a time in her life that anything out of the ordinary can be nothing less than mortifying.
Brosgol's comic hasn't been adapted, but one of the reasons this particular title enjoys 67% of its ratings as 4 or 5 stars and boasts over 54,000 reviews, with an average of 3.88 stars, is likely its crossover appeal. Brosgol has been making a name for herself in the world of middle grade, and this particular comic falls squarely in the category of YA that's perfect for younger readers. Plus? It's just spooky enough, it's just funny enough, and it's just cute enough to entice those who might not see themselves as horror readers. Again: another top YA horror book in a non-traditional format.
More Top YA Horror Books
Take a peek at some of the next most popular YA novels:
---
Want more YA horror talk? Dig into these great YA horror 2018 books, as well as these great YA horror books by women.