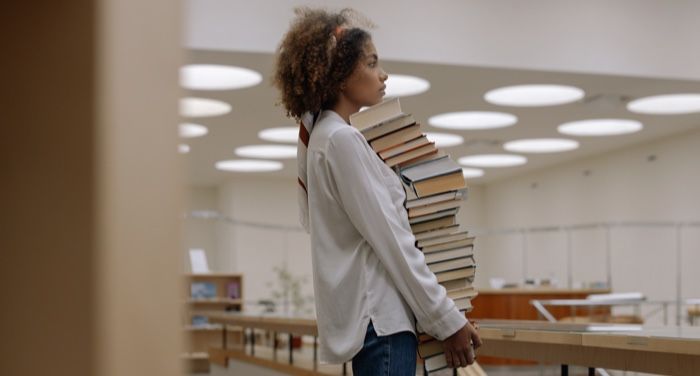 Lists
Top Books 2021: The Most Highly Ranked and Widely Read Books on Goodreads This Year
This content contains affiliate links. When you buy through these links, we may earn an affiliate commission.
Have you been googling "top books 2021" lately? So have lots of people! Obviously there are lots of ways you could go about looking into this, but I've gone to Goodreads to investigate. Focusing on books published in 2021, I've looked at the top ranked books. Goodreads, as you might know, allows you to rate books by whole stars out of five (no half stars!) and then provides an average rating out of five. For the purposes of narrowing down the choices for this top books 2021 list, I decided the cut-off for high rankings would be an average of 4.25 out of five. If we're really talking about the top ranked books, I thought, the average rating should be at least that high.
The other issue I took into consideration was how many Goodreads users had ranked the books. I found some very highly ranked 2021 books, but under 10,000 people had read and ranked them. This to me felt like it was easier statistically for these books to be highly rated. Also, if a relatively small number of people are reading a certain book, is it really a top book of 2021? I decided no. You might disagree, which is fine!
So here's my list of the top books of 2021. They all have an average rating of 4.25 out of five stars or higher and have been ranked by 10,000 people or more. A few books that could have otherwise made the list were cut (the lowest ranked ones) since there was already ample representation of their genre. Speaking of genres/forms, the ones that made it onto the list are: literary fiction, historical fiction, fantasy, science fiction, romance, nonfiction, and young adult. Onto the list!
---
Does this list satisfy your "top books 2021" questions? I sure hope so! If you're interested in other lists of top ranked books on Goodreads, check out this list of top fantasy books and this list of top science fiction books.