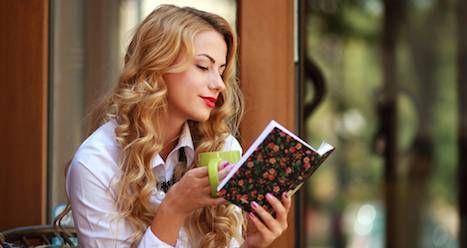 In Translation
Top 5 Reasons You Want To Add More Translations To Your TBR Pile
This content contains affiliate links. When you buy through these links, we may earn an affiliate commission.
#5 – Translations make reading for diversity a piece of cake. If you're committed to reading books by and about people of color, or books that represent cultural perspectives different from your own, then it is common sense to open yourself up to reading books that started life in another language. Looking to read more books by Latino authors? Mexican writers are currently having a moment. Valeria Luiselli (The Story of My Teeth), Yuri Herrera (The Transmigration of Bodies) and Juan Pablo Villalobos (I'll Sell You A Dog) are three very different writers who I can't get enough of. What about the Middle East? Guapa by Saleem Haddad is a powerful book whose protagonist is negotiating the Arabic world as a gay man. Africa? Alain Mabanckou (Letter to Jimmy) somehow manages to be both thoughtful and funny. The point is – pick any spot on the globe and you've got a pretty good chance of finding something different that you'll love.
#4 – If you aren't reading translations, then you're missing out on some great books. A case can be made that we're experiencing a golden age of literary translations. More books in translation are being published every year and the number of countries and languages that are represented keeps going up as well. Regions are developing their own distinct personalities on the American market – Nordic Noir being the most talked about example. This can be both good (publishers look for more books based on what's popular) and bad (writers being pigeonholed, as happened with Latin America and Magical Realism). But ultimately, any opportunity for discovery is a good thing for readers.
#3 – It's not all literary fiction. Sure, A LOT of translations are published by independent presses. And yes, A LOT of independent presses focus on literary fiction. This isn't elitism so much as it's an attempt to fill a hole in the market. But there are more titles that fall into genre fiction categories than you might think. Crime and mystery series like Andrea Camilleri's Inspector Montalbano (Italy) and Oliver PötzschThe Hangman's Daughter Tales (Germany) are huge international bestsellers. John Ajvide Lindqvist, author of Handling the Undead (Sweden) writes horror equal to anything written by Stephen King. Battle Royale by Koushun Takami (Japan) is a deeply disturbing dystopian story that's part Hunger Games and part Lord of the Flies. Wu-Ming Yi's The Man With the Compound Eyes (China) is a sci-fi/fantasy novel that looks at the environmental issues we currently face from a unique perspective. And it might surprise you to find that there are also quite a few romance titles out there, both contemporary and historical. Eva García Sáenz's The Immortal Collection (Spain) is the first book of a paranormal romance series.
#2 – Other countries really, REALLY want you to read their authors and books. Many countries actually invest money in having their writers published in English through grants and/or other special programs. The Cultural Services branch of the French embassy to the United States has an entire Book Department and a bookstore (Albertine, NYC). Korea, Russia and Germany have similar programs (though no bookstores to my knowledge) designed to get their nations' writers into English readers' hands. Why? Because thesy see literature as a means of promoting their nation's values and beliefs, of building friendships based on mutual respect and understanding, and (in some cases) as a way to increase their international cultural klout. Words have power.
#1 – You've probably already gone there and didn't realize it. My Brilliant Friend? The Girl With the Dragon Tattoo? Out of Africa? The Lover? The Shadow of the Wind? The Secret In Their Eyes? The Master & Margarita? Yes, those were all translated. Maybe you already knew that. Or maybe you discovered them on the bestseller lists, were assigned them in school or saw the movie. Now imagine how many more books are out there – just as good as those and some better – which you haven't heard of. They may take a little more effort on your part to discover but, I promise, it'll be effort well spent.