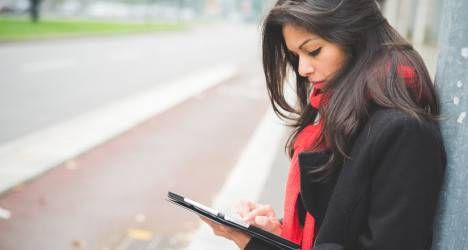 Lists
Who Are Your Top 5 Favorite Badass Heroines in Fiction?
This content contains affiliate links. When you buy through these links, we may earn an affiliate commission.
This is a guest post from Amanda Bouchet. Amanda grew up in New England where she spent much of her time tromping around in the woods and making up grand adventures in her head. It was inevitable that one day she would start writing them down. Drawing on her Greek heritage for the setting and on her love of all things daring and romantic for the rest, her debut trilogy, The Kingmaker Chronicles, took form. She writes what she loves to read: epic exploits, steamy romance, and characters that make you laugh and cry.
A French master's graduate and former English teacher, Amanda lives in Paris, France. She met her husband while studying abroad, and the family now includes two bilingual children who will soon be correcting her French. Follow her on Twitter @AuthorABouchet.
---
I love this question! There are so many great badass heroines in fiction, but I have a few favorites I'd love to share with you today.
First up but in no particular order is Nix, also known as Nix the Ever-Knowing because of her soothsayer abilities, from Kresley Cole's long-running Immortals After Dark series. She's the first of the Valkyrie, over 3,000 years old, brave, brilliant, beautiful, preternaturally strong, can control lightning and mold it into a weapon, and, better still, is on her way to becoming a Goddess. I like to think of Nix, who says the most hysterical things and keeps a pet bat named Bertil on her shoulder, as the all-powerful juggler of this fictional universe. Over the course of sixteen books, behind the scenes, she's been valiantly and tirelessly wading through her insanity-causing visions in order to move others into place to help her side get ready for an upcoming war, often by helping other immortals find their soul mates. I can only hope she'll find her immortal mate as well, someone who brings a measure of peace to her jumbled mind, because Nix is one badass heroine who deserves her own happy ending after helping so many of her friends, and even some of her foes, find theirs.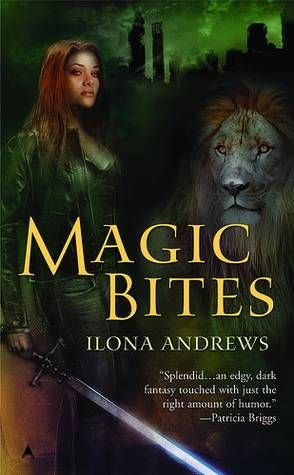 A female character more badass than Kate Daniels from the Kate Daniels urban fantasy series by Ilona Andrews would be hard to find. She's courageous, caring, lethal, and just a little bit crazy—making her the one that's always going to jump into the monster's path first. Sometimes that monster is her mate, the tall, terrifying, and often snarling werelion Curran, but Kate can handle him, just like she can handle anything. She saves the world on a regular basis, and when skill with a sword, magic, or brute force doesn't do the trick, her smart mouth can turn the enemy inside out. If she has to, she can always use the power of her mind to explode vampire heads or cut herself and then shape her own blood into a weapon. Kate is the ultimate badass heroine.
Outlander by Diana Gabaldon is getting a lot of attention at the moment because of the television series, but like so many people I've been a fan for decades. You don't get much more capable than Claire Randall/Fraser. She somehow manages to not only remain sane, but to snag one of the best heroes ever written, Jamie Fraser, to excel in her medical profession no matter where—or when—she is, and not get killed even though the poor woman can't seem to avoid a war, no matter what century she's in or what continent she's on. A less badass heroine probably would have given up somewhere along the line and just let herself get burned at the stake—because, yes, that almost happens to Claire, too. But Claire's a survivor. She's adaptable, clever, and she sure knows how to whip a Highlander into shape when he needs it.
Then there's vampire hunter Elena Deveraux from Nalini Singh's Guild Hunter novels. We first meet her in Angels' Blood where she proves herself to be brave, professional, and incorruptibly stubborn. Her courage, unique tracking skills, and recklessly smart mouth pique the interest of one of the most terrifying and powerful beings on earth, the archangel Raphael, who then ropes her into the fight of her life. Elena is tough as nails and knows what she wants—and what she doesn't. She'll never compromise her beliefs and won't back down for a second, not from danger and not from the dangerously seductive Raphael, whose domineering ways require a strong personality like Elena's to take him down a notch—or ten!
For my final choice, I'm going to go with a less modern female protagonist. I'm a huge Jane Austen fan, and Pride and Prejudice is one of my favorite works of fiction. Ever. Elizabeth Bennet stole Mr. Darcy from me, but I'm prepared to forgive her, even though that man looks very fine in a wet shirt. Book boyfriends will come and go, but heroines like Elizabeth Bennet just don't. The spirited Lizzy may have her faults, prejudice, and some pride, too, being among them, but she's intelligent, witty, accomplished, poised, good-humored, forgiving, and knows how to hold her head high in any situation, no matter how mortifying, and there's not much that's more badass than that.
This was a ton of fun! Thank you for having me on Book Riot, and I'd love to hear about other people's favorite badass heroines.