Lists
Top 5 Author Guests on Late Night with Seth Meyers
This content contains affiliate links. When you buy through these links, we may earn an affiliate commission.
After Craig Ferguson went off the air in December last year, there is only one late night talk show that on a regular basis invites authors as guests. That show is Late Night with Seth Meyers. Personally, I think more authors should be booked on late night talk shows. The dynamic between the host and the guest is based on the guest sharing an anecdote. Who better to tell a story than an author?
To show my appreciation for Seth Meyers and his production team in their support of authors, I give you my top five favorite author appearances on Late Night with Seth Meyers.
1) Hanya Yanagihara.

In this two-part clip, author of the novel
A Little Life
, Hanya Yanagihara, talks to Seth about gay porn, fighting with one's editor, and laziness.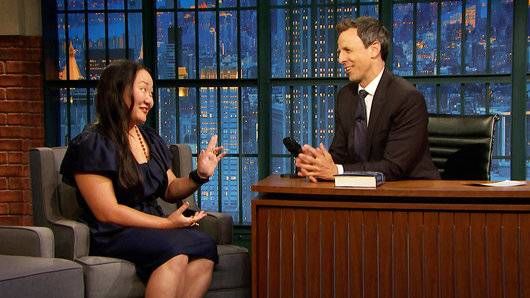 2) George R.R. Martin.

Watch this clip as George R.R. Martin, author of the book series
A Song of Ice and Fire
, makes Seth into a knight.
George R.R. Martin knights Seth Meyers.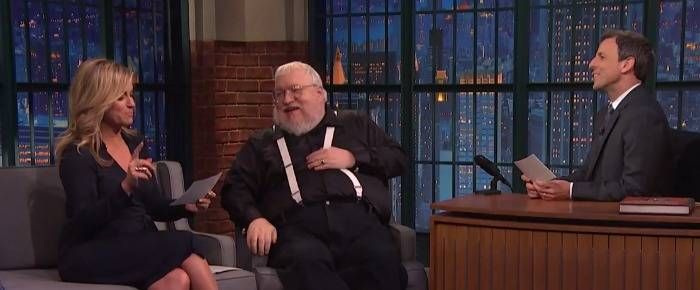 3) Marlon James.
In case you didn't know, turning thirty-eight is a special birthday. Marlon James, whose latest novel is A Brief History of Seven Killings, tells Seth why his thirty-eighth birthday involved burglar alarms and Prince.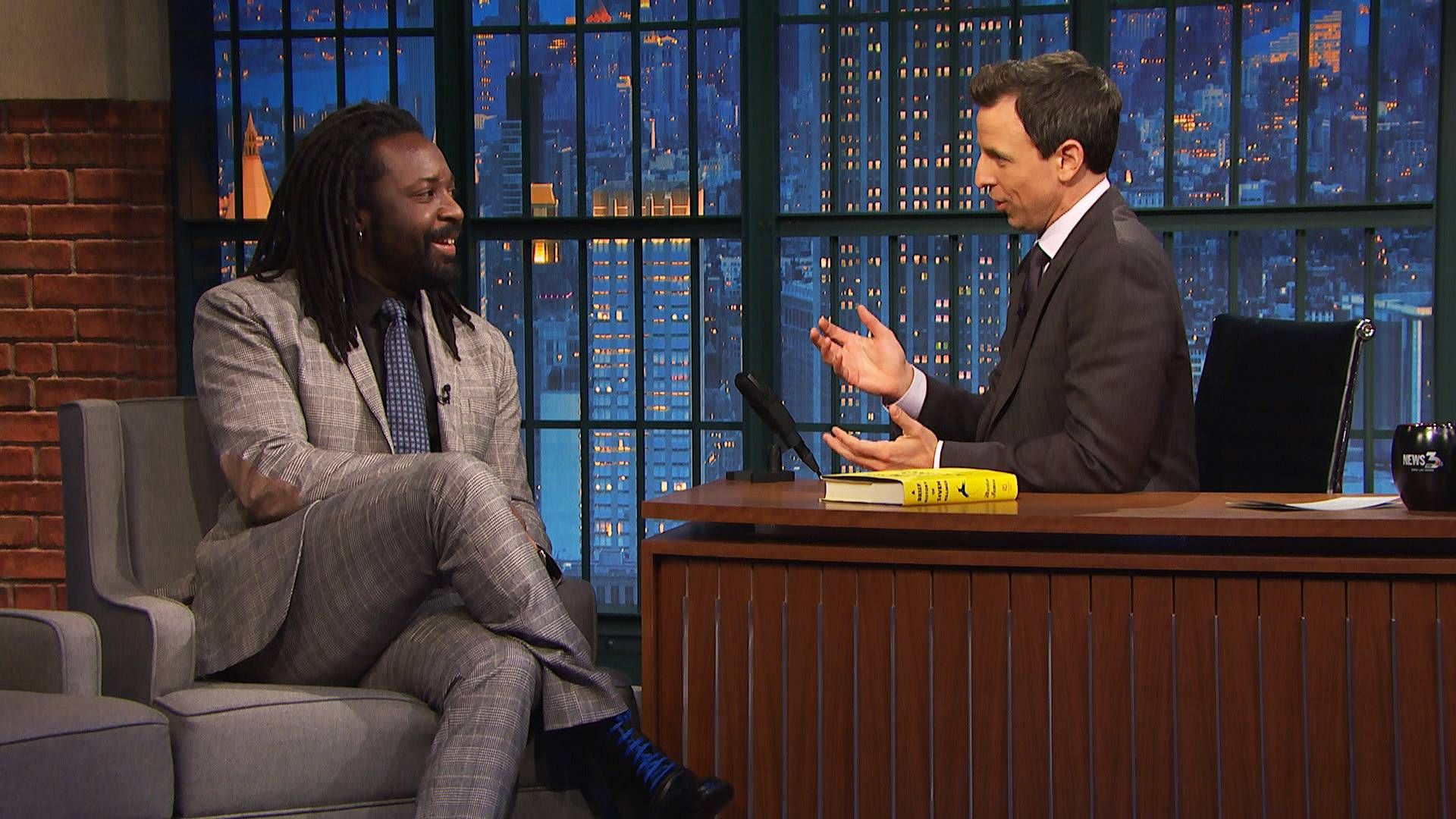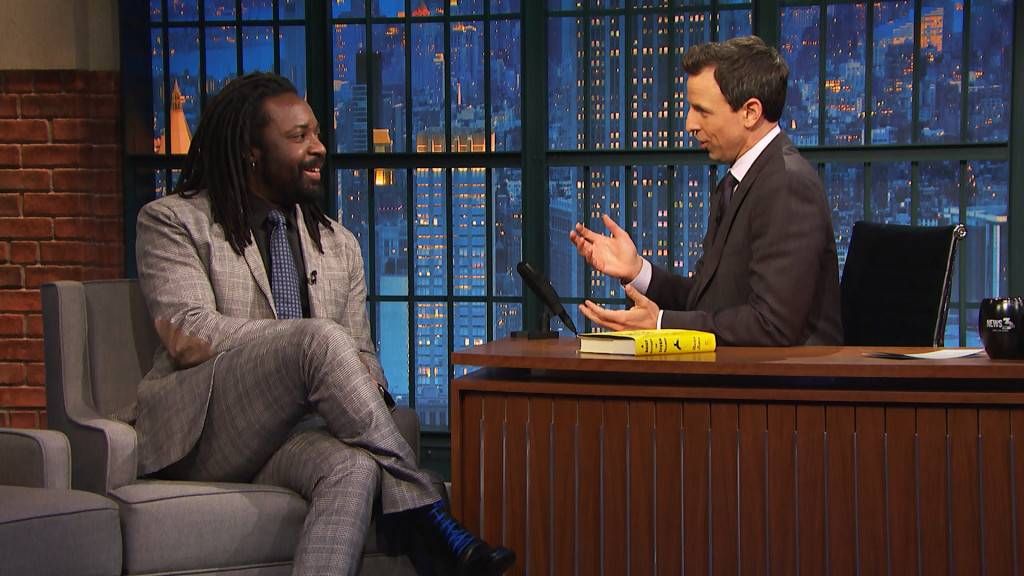 4) Joe Hill.
Joe Hill, author of the novel Horns and co-author of the comic book Locke and Key, explains to Seth why he's not writing under his real name.
Joe Hill explains his pseudonym.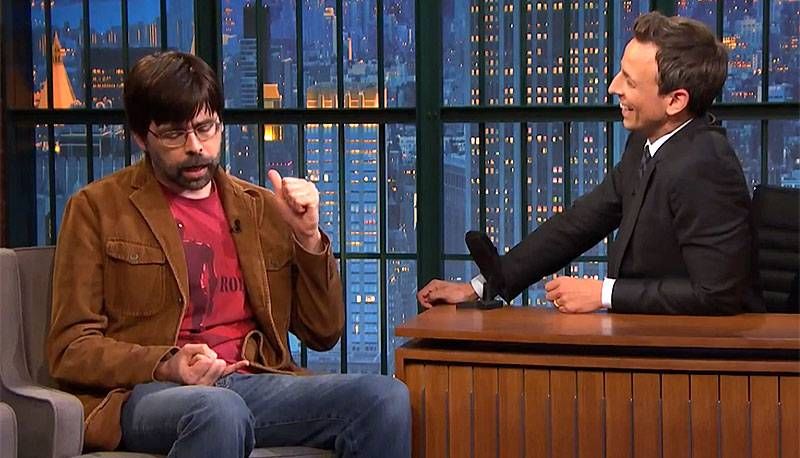 5) Stephen King.
In this two-part clip, bestselling author Stephen King talks to Seth about never really knowing your spouse, cable news headlines, and Derek Jeter.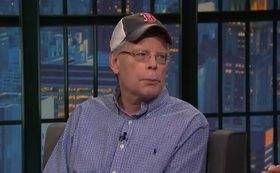 These clips are my five favorites from Late Night with Seth Meyers. Which are your favorite author appearances on TV?
____________________
Book Riot Live is coming! Join us for a two-day event full of books, authors, and an all around good time. It's the convention for book lovers that we've always wanted to attend. So we are doing it ourselves.