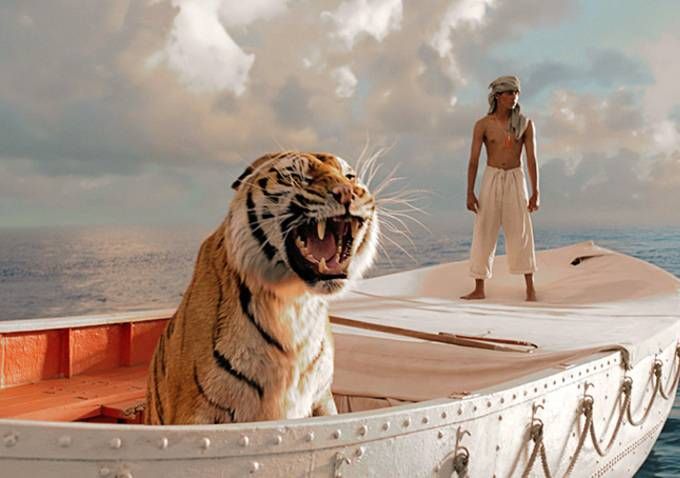 Fiction
Top 12 Fall Movies Based on Books
Even with the sad (or happy, depending on your Tobey Maguire-ness) news that The Great Gatsby movie's been delayed until next year, Hollywood is still churning out an unprecedented number of movies this fall and winter based on novels. Here's a top 12:
12. The Twilight Saga: Breaking Dawn, Part 2 (Nov. 16) — This has something to do with vampires, right?
11. Les Miserables (Dec. 14) — A huge cast, including Hugh Jackman, Russell Crowe, Anne Hathaway, Helena Bonham Carter, and Sacha Baron Cohen (wait, what was that last one?), star in this adaptation. Helmed by Tom Hooper, of The King's Speech (among many others) fame, this adaptation is nearly guaranteed to bring in an Oscar or six. (Here's Rioter Kit's Trailer Rundown.)
10. The Hobbit: An Unexpected Journey (Dec. 14) — Peter Jackson's first of the Hobbit trilogy hits theaters in December. Can you imagine the bleary eyes and movie ass you'll acquire some time in 2015 when you decide to watch all six films (three Hobbit, three Lord of the Rings) back-to-back?
9. Atlas Shrugged, Part 2 (Oct. 12) — Part 1 was pretty much universally panned. (It has an 11 percent Tomatometer rating on Rotten Tomatoes.) So, here: Enjoy a few more hours of Rand! Yeah, humans!
8. Alex Cross (Oct. 19) — Tyler Perry (yes, THAT Tyler Perry) plays James Patterson's famous detective. Morgan Freeman last played the character Cross in two movies: Along Came a Spider and Kiss the Girls. So, no-doubt, we have a serious "which was the best Bond?"-like debate on our hands, right?
7. Wuthering Heights (Oct. 5) — The latest adaption of Emily Bronte's classic novel has been out across the pond since last year, with so-so reviews.
6. Anna Karenina (Nov. 16) — Tolstoy's tragic novel holds the distinction of being filmed more than two dozen times in various forms. This latest Oscar-buzzing adaptation stars Keira Knightley and Jude Law. Watch out for the train! (Here's Rioter Kit's Trailer Rundown.)
5. Lincoln (Nov. 16) — Based on Doris Kearns Goodwin's A Team of Rivals, Daniel Day-Lewis stars as the 16th President. Steven Spielberg, who reportedly called famous Method-man Day-Lewis "Mr. President" on set, is directing.
4. On The Road (Dec. 21) — Relative unknowns Garrett Hedlund (Dean Moriarty) and Sam Riley (Sal Paradise) play the two leads of Kerouac's awesome autobiographical novel, with Kristin Stewart chiming in as Marylou. The supporting cast is incredible — including Amy Adams, Steve Buscemi, Terrence Howard, Kirsten Dunst, Viggo Mortensen and Elisabeth Moss. (Here's Rioter Kit's Trailer Rundown.)
3. The Perks of Being a Wallflower (Sept. 21) — Hermione, er, Emma Watson, stars in this adaptation of the beloved YA novel by Stephen Chbosky (who also wrote the screenplay).
2. Life of Pi (Nov. 21) — Director Ang Lee is helming this often tried, but-until-now-failed adaptation of Yann Martel's huge hit novel. Newcomer Sharaj Sharma plays Pi.
1. Cloud Atlas (Oct. 26) — David Mitchell's mind-bending, thought-to-be-unadaptable novel of interconnected stories comes to the screen courtesy of the Wachowskis. Tom Hanks, Halle Berry, and Hugh Grant star. This…should be good. (Here's Rioter Kit's Trailer Rundown.)