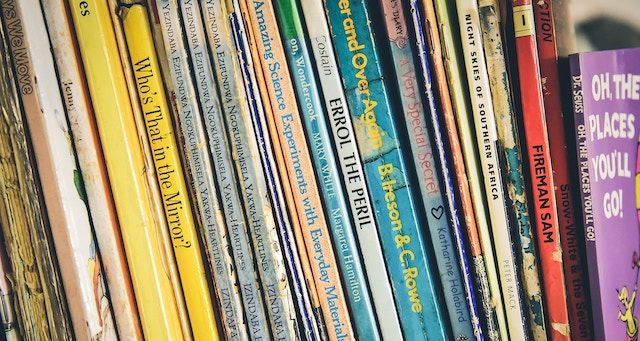 Children's
5 Picture Books by Toni Morrison and Her Son Slade Morrison
This content contains affiliate links. When you buy through these links, we may earn an affiliate commission.
Toni Morrison will be remembered for many things she created. For her 11 novels, including Beloved and The Bluest Eye and Song of Solomon. For her essays. For being a Pulitzer Prize winner and a Nobel Laureate. For her work as an editor promoting the writing of other Black authors. For her teaching. As well as her commencement speeches, where she imparted quotable wisdom like "Your life is already artful—waiting, just waiting, for you to make it art" and "The function of freedom is to free someone else." But did you know there are also Toni Morrison picture books?
Many people—even fans—don't know about the picture books she co-wrote with her son, Slade Morrison. These Toni Morrison picture books challenge traditional perspectives in books by including diverse characters and unconventional morals. They are written in a mixture of rhyming poetry and free verse. All are such a gift to the world of children's literature.
The Big Box by Toni Morrison and Slade Morrison, illustrated by Giselle Potter
Morrison's first picture book invokes the same nonlinear, dreamlike magical realism readers recognize in her novels for adults. Patty, Mickey, and Liza Sue are all children who don't fit in the confines of what adults in their lives expect of them. Because of this, they're sent to live in big boxes with locks on the door. Caring adults, such as parents and teachers, bring them things that are supposed to make kids happy. Pizza. Bubble Gum. And plenty of LEGOs. But what Patty, Mickey, and Liza Sue truly crave is freedom. The metaphor of the box is highly relevant. But the pictures portray a more literal version of this complex, thoughtful story. Apparently, Slade came up with this story as a child and his mother helped translate it into poetic, lyrical rhymes.
The Book of Mean People by Toni Morrison and Slade Morrison, Illustrated by Pascal Lemaitre
This picture book still sparks a lot of controversy. In a more sparsely written style, we meet a bunny who tells us various facts about mean people. Some of these are general statements, like that mean people can be big or small. Others call out characters in the bunny's life more specifically. For one funny example, the bunny's grandmother is mean for telling him to "sit down" and the grandfather is mean for telling him to "sit up" at same time. How can you be both up and down at the same time? Hilarious. The book validates a child's sense of anger, fear, and sadness. Many adults claim it vilifies parents trying to help and teaches children to be disrespectful. But kids love it and find it hilarious. And I think that adults who hate this book are mostly missing the point (and might even be "mean" people themselves).
This picture book uses graphic novel style illustrations and contemporary characters to retell the famous Aesop fable of the Grasshopper and the Ant. But unlike the original, this book takes a more critical look at Ant and gives Grasshopper more praise. In doing so, the story offers a critique of materialism and work centric culture, while emphasizing the importance of art. Told in modern, rhythmic language against a New York City–like back drop, kids will love this book. Even though adults on the internet still bemoan its mixed up morals. The trio also created similar stories about The Lion and the Mouse? and The Poppy and the Snake. And in older printings all three stories are often sold together as a collection.
Peeny Butter Fudge by Toni Morrison and Slade Morrison, Illustrated by Joe Cepeda
This book has the same childlike point of view, emphasis on freedom, and lyrical poetic language as Morrison's previous picture books. But it also marks a shift to something that feels more familiar in children's literature and less abstract. It is a celebration of the grandparent-grandchild relationship, a manifesto on passing down family recipes, and a strong argument not to be too structured. When mom leaves Nana in charge, she gives clear instructions for the kids' schedule and nutritious food. Nana sticks to it a little, adding in her own joyful twists like dancing instead of watching television and making fudge instead of getting granola bars for desert.
Please, Louise by Toni Morrison and Slade Morrison, Illustrated by Shadra Strickland
Morrison's last picture book moves into a more adult-like narrator giving advice to a lonely, sad child. Louise is very afraid of the world around her. She wonders what lurks behind the leaves in the tree. She worries about what monsters live in the junkyard and thinks the abandoned house in her neighborhood is haunted. But the world doesn't seem so scary after Louise gets a new vision of the world through reading at the library. Instead of imagining scary things all around her, books have made her neighborhood go back to normal. They've also soothed her sense of loneliness.
---
Readers who loved Morrison are attempting to celebrate, grieve, and commemorate the unparalleled writer. There are many ways to do this, but one is to find one of her picture books in the library, bookstore, or even watch a read aloud video online. You will see the same luxurious attention to language, shift from traditional perspectives, and authentic voice in each of them. And if you have young readers in your life, this is a great time to introduce them to the works of Toni Morrison.