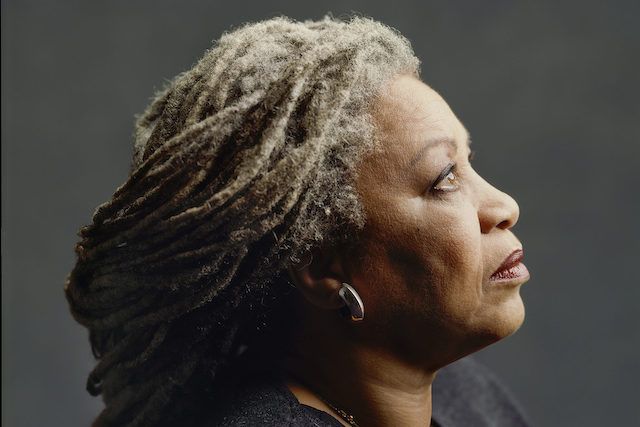 Toni Morrison, Nobel Laureate, Has Died at 88
Confirmed now by Vulture and the Associated Press, the iconic and vastly influential author Toni Morrison passed away this Monday night. Her publisher Alfred A. Knopf remarked that they "are profoundly sad to report that Toni Morrison has died at the age of eighty-eight. She died last night at Montefiore Medical Center in New York."
Nobel laureate Toni Morrison, a pioneer and reigning giant of modern literature whose imaginative power in "Beloved," "Song of Solomon" and other works transformed American letters, has died. She was 88.https://t.co/lwdjNr3P8O

— The Associated Press (@AP) August 6, 2019
Her family has issued the following statement: "It is with profound sadness we share that, following a short illness, our adored mother and grandmother, Toni Morrison, passed away peacefully last night surrounded by family and friends. She was an extremely devoted mother, grandmother, and aunt who reveled in being with her family and friends. The consummate writer who treasured the written word, whether her own, her students or others, she read voraciously and was most at home when writing. Although her passing represents a tremendous loss, we are grateful she had a long, well lived life.
While we would like to thank everyone who knew and loved her, personally or through her work, for their support at this difficult time, we ask for privacy as we mourn this loss to our family. We will share information in the near future about how we will celebrate Toni's incredible life."
This marks a truly significant loss for not only the literary world, but the world in general. Morrison was the first black woman to win the Nobel Prize for Literature, the first African American (and remains the only African American) to win the prize in literature, was honored with the Presidential Medal of Freedom,  and was a beacon of literary genius and activism. As someone who studies African American literature, there is no debate that Morrison changed the game of both African American literature and publishing as a whole. Who knows where we would be without her?
(I know for myself, Morrison's impact is deeply felt. The Bluest Eye was the first book by a black author that I was assigned in school and it completely changed how I viewed whiteness and aspiring to whiteness in a profound way.)
Everyone at Book Riot sends well wishes to Toni Morrison's family. Start reading Morrison's work in this order, if you haven't already.