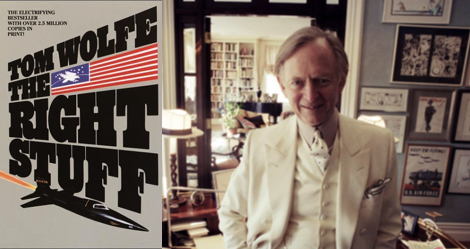 News
Influential New Journalist and Novelist Tom Wolfe Has Died at 87
This content contains affiliate links. When you buy through these links, we may earn an affiliate commission.
Tom Wolfe (b. 1931), the groundbreaking writer of The Electric Kool-Aid Acid Test (1968), The Right Stuff (1979), and bestselling satirical novels like Bonfire of the Vanities (1987), has passed away at the age of 87.
Known for his fashion as well as his fiction, in particular his signature white suit, Wolfe was a fixture of New York literary society and a leading writer in the 20th and 21st century.
More coverage of Wolfe's passing is in The Washington Post, Rolling Stone, and New York magazine, three publications he wrote for during his life.
New Journalism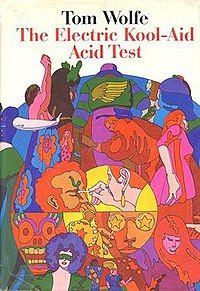 As a writer for Esquire, New York magazine, and others, Wolfe was a founder of the revolutionary school of New Journalism, which experimented with combining elements of traditional fiction with reporting. For example, Wolfe's The Electric Kool-Aid Acid Test, chronicles his experience touring across America with author Ken Kesey and his followers, the Merry Pranksters, as they engaged in massive group trips in the Acid Tests, countercultural activities, and general debauchery, as an immersive narrative from the author's perspective. The book divided critics, with some praising its accomplishments while others questioned its veracity and impartiality, two supposed hallmarks of objective journalism until then.
Other journalists associated with New Journalism, which helped establish literary nonfiction and creative nonfiction, include Hunter S. Thompson (who himself founded the gonzo journalism style), Joan Didion, Norman Mailer, and Truman Capote. Today, the legacy of New Journalism can be found in the contemporary work of Jon Ronson, Susan Orlean, and Jon Krakauer.
Fiction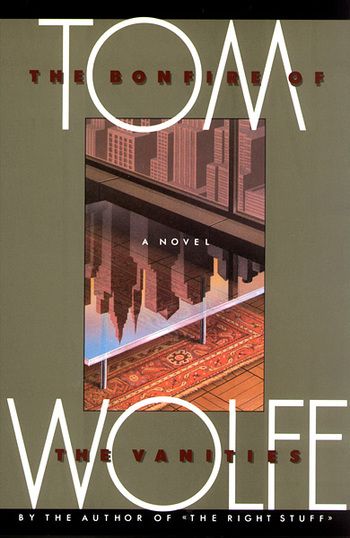 Aside from nonfiction, Wolfe was also the author of several novels, most notably The Bonfire of the Vanities (1987), which was serialized in Rolling Stone magazine. In Bonfire and elsewhere, Wolfe aspired to emulate novelists Émile Zola, William Makepeace Thackeray, and Charles Dickens, whose epic scope examined society's zeitgeist. The novel was a runaway bestseller as well as a critical hit, praised for its satire of 1980s excess, wealth, and inequality in the streets of Manhattan. The book was adapted for film, and a miniseries developed by Chuck Lorre is in development with Amazon Studios. As The Guardian notes, the classic is frequently called "the quintessential novel of the 80s."
Wolfe's second novel, A Man in Full, was released in 1998. I Am Charlotte Simmons (2004) is Wolfe's campus novel that satirizes the culture of the modern big university, its students, staff, and faculty as seen through the eyes of naive Charlotte Simmons. To write I Am Charlotte Simmons, Wolfe researched contemporary college life and visited colleges across the country, even attending fraternity events at the University of Pennsylvania, to form the basis of Dupont University, a fictionalized version of Duke University.
His final novel was Back to Blood, a story of Cuban immigrants among the culture of Miami, published in 2012.