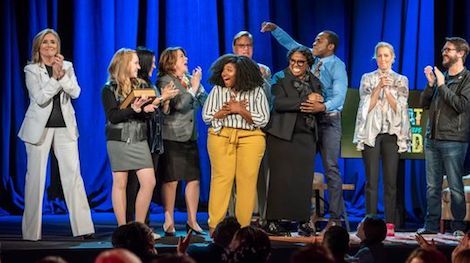 TO KILL A MOCKINGBIRD Is America's Favorite Book: Critical Linking, October 25, 2018
Sponsored by Mariner Books.

---
And "America's best-loved novel" is … "To Kill a Mockingbird."
PBS crowned Harper Lee's 1960 Southern classic the winner Tuesday night during the final episode of "The Great American Read," an eight-part series devoted to discovering readers' favorite work of fiction.
The top 10 includes all white authors and books that aren't even American.
____________________
Whether you're typing an email to your boss or writing a novel, grammar and spelling are critical. You need tools that do the heavy lifting, reading over each word for clarity and correctness.
Here are the best spelling and grammar check apps you can use anywhere on various devices and browsers.
Maybe this can help some of you…or, more likely, someone you know.
____________________
The big-screen adaptation of Caitlin Moran's best-selling book How to Build a Girl has added double Academy Award winner Emma Thompson and Bridesmaids and Juliet, Naked star Chris O'Dowd to its cast, The Hollywood Reporter has learned.