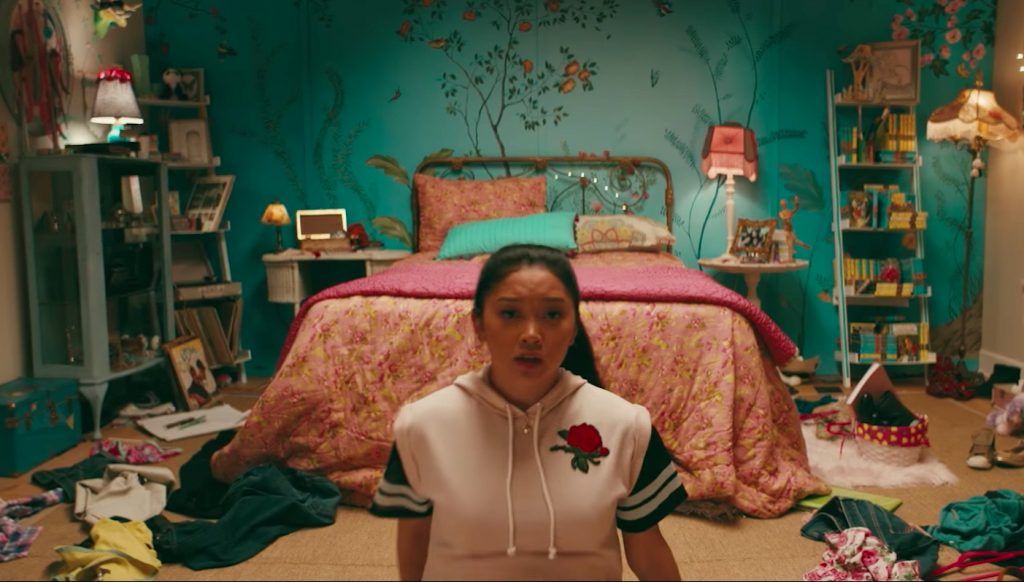 Opinion
TO ALL THE BOYS I'VE LOVED BEFORE: Why I Don't Want a Sequel
This content contains affiliate links. When you buy through these links, we may earn an affiliate commission.
WARNING: Spoilers ahead for the books and film!
Usually, I'm that classic book nerd. How on earth, I scoff, can a film ever be better than the book?! We get so much more out of books. A direct insight into characters' heads, a stronger connection with them, the freedom to let our imaginations run wild… A huge bonus is the fact that books – unlike films – aren't constrained by a page or time limit, so they're generally more immersive experiences.
It doesn't help that I have NEVER ever been into films. I'm not ashamed to say that my favourite one is Home Alone. (This is out of the roughly 10 films total I've seen in 18 years of life). But then one night a couple of weeks ago, a friend persuaded me to watch To All the Boys I've Loved Before.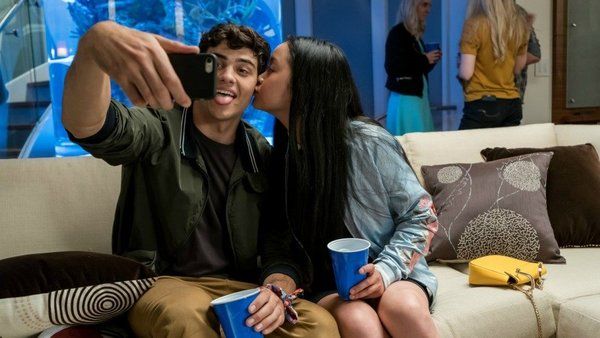 While I have frequently been accused of living under a cultural rock (until three days ago, I thought Led Zeppelin was a person) even I knew that To All the Boys I've Loved Before had been made into a Netflix film. I even knew that people were loving it. As a bookstagrammer, it was impossible to miss the sudden spate of Jenny Han posts. Although I'm massively into both YA and romance, I hate Useless Relationship Angst, so I stayed far away from a book which seemed to promise me Useless Relationship Angst.
But film Lara Jean sucked me in. Or should I say that actor Lana Condor sucked me in? Quite apart from the novelty of an Asian heroine in a YA romcom, she was funny and relatable and just awkward enough to be lovable. I loved her relationship with her family. And, of course, I loved her relationship with Peter Kavinsky.
I couldn't get enough of that film. I mean yes, it was cheesy. Yes, there was Useless Relationship Angst. But all the reasons which normally make me dislike films worked in To All the Boys I've Loved Before's favour here. I wasn't actually inside Lara Jean's head, so I didn't feel her genuine yearning for love, just as I couldn't feel her heartbreak when she saw Peter surgically attached to Genevieve. Because I was at a remove from the characters, the irritating teen drama in the plot just didn't affect me. I could simply appreciate a cute romcom.
My mistake was deciding that I needed to read the source material too.
I binge read all three books in the series in a single night. With every page I turned, my dismay grew. PETER KAVINSKY IS A DICK. He's obsessed with his ex, way too secretive, and a hypocrite to boot – I couldn't get over how he hated seeing Lara Jean with another boy, but spent all his time with Genevieve. And you know what's even worse?
You know that cute little hot tub scene which kickstarts their entire romance? PETER WAS WAITING FOR GENEVIEVE IN THE HOT TUB! IF LARA JEAN HADN'T SHOWN UP, HE WOULD HAVE REKINDLED HIS RELATIONSHIP WITH HER INSTEAD!
I normally moan when a film isn't true to the book, but in this case, it was a blessing. Not knowing all the details about Peter's arsehole-ness made the film basically perfect for me. This is why I don't want a sequel. If Film 2 follows the basic plot line of Book 2 (as it probably will) these details will be revealed. All it will lead to is more Useless Relationship Angst and the shattering of illusions.
After all, there's a reason all the fairytales strategically stop at 'and they lived happily ever.'
AM I ALONE?
There are definitely a bunch of films which are better than the books. And To All the Boys I've Loved Before is one of them – but that doesn't mean there should be another installment. Anyone agree with me?