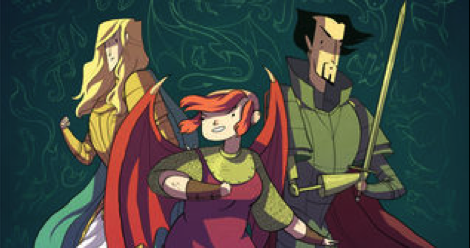 This content contains affiliate links. When you buy through these links, we may earn an affiliate commission.
I love a good superhero comic. Listen, I have all the Ms. Marvels and the Captain Marvels and the Black Widows, and I am all about it, but every now and then its fun to read about people whose main motivation might not be saving the world. There's often way less angst as henchpeople are less worried about the grave consequences of their serious actions, and more worried about making all the money or destroying things. So, here's a list in time for summer of some fun reads of some slightly villainous characters.
Nimona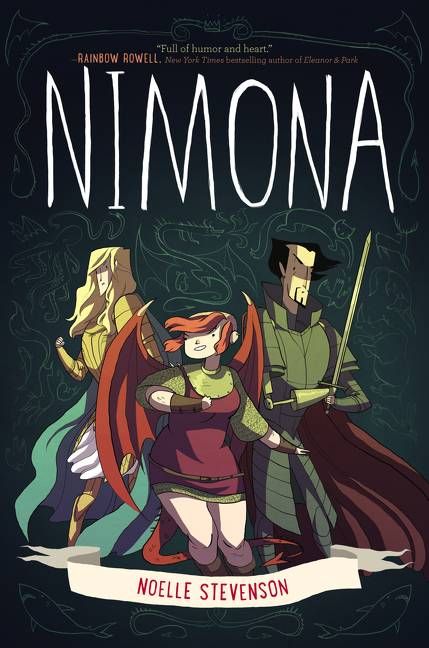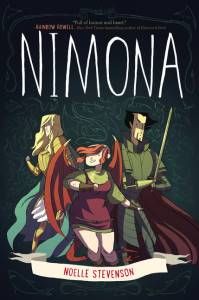 by Noelle Stevenson.
I know you know about this one, but its the thing where if I don't mention it, it'll be like is this EVEN a list about misbehaving villains? No, no it is not. Nimona is about a shapeshifter who becomes a sidekick to Lord Ballister Blackheart who is out to take down Sir Ambrosius Goldenloin and his heroic friends. Its hilarious, and surprisingly heartwarming, and chock-full of shenanigans. If you haven't read it yet, go do so now and thank me later.
Henchgirl by Kristin Gudsnuk
Mary Posa is just trying to get by in life and balance her shitty job with her life. Oh, and that job? She's a henchgirl for a not-quite-supervillain and she just needs to pay her bills and keep her relationships stable. Alternatively funny and at points serious, this definitely turns some superhero tropes you are familiar with on their head and is worth a read.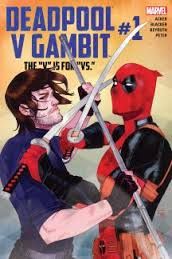 Deadpool V Gambit: The V is for Vs. by Ben Blacker, Benjamin Acker, Danilo Beyruth, and Kevin P. Wada
I can go either way on Deadpool, to be honest, but this was one of the more fun Deadpool runs I've read in a while, and it revolves around frenemies Deadpool and Gambit trying to pull off a con together when don't necessarily trust each other. Lots of ridiculous hi-jinx ensue, and its definitely on the morally gray side throughout (well, you are putting Deadpool and Gambit together, so, what else would you expect).
Secret Six
by Gail Simone, Dale Eaglesham, and Brad Walker
I don't think I can make a list about books about villains without mentioning Secret Six? I think it breaks a rule somewhere. This is one of Simone's earlier titles and it is about six villains who band together to take down bigger villains. There's lots about team dynamics here, and its just a fun book to check out if you're tired of reading about the Avengers or the Justice League.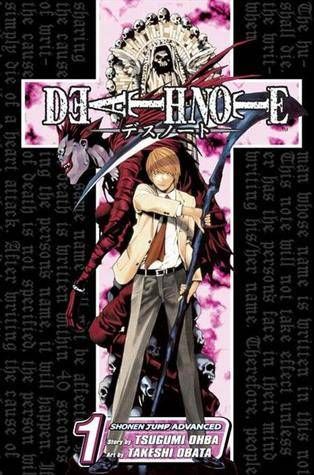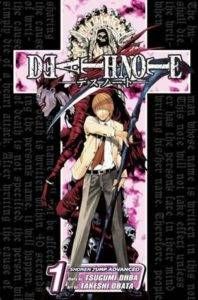 Death Note by Tsugumi Ohba and Takeshi Obata
So I'm ending with a manga classic here. I think the premise to this is pretty well known-Light Yagami discovers a notebook that allows him to kill anyone he chooses once he writes their name in the notebook. You can definitely say that Light has a complicated moral compass, and he is constantly trying to outwit L, the detective who is out to stop him. These are quick reads, and there are a lot of them, so this can definitely take you part of the way through the summer.
There's a lot more that could go in this category: I Hate Fairyland, Tank Girl, Akira, and Sex Criminals for starters. Comics loves a good antihero. What's on your list?
Save