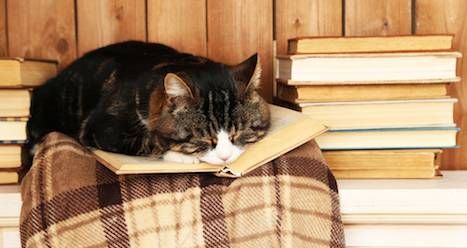 Lists
Tips for Maximum Fall Reading Coziness: Fall into Fall Readathon
Our Fall into Fall Readathon is sponsored by Swoon Reads — publishing the latest and greatest in YA fiction recommended by readers like you. See all the readathon posts here.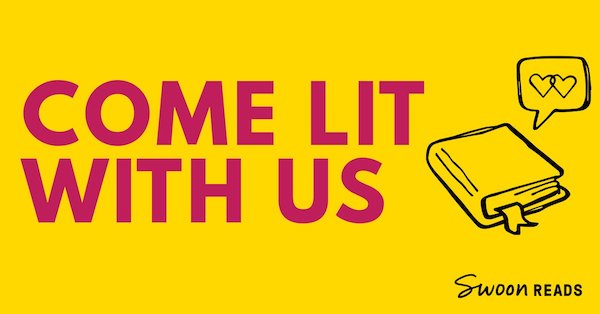 You've got the power to get books published! Swoon Reads publishes the latest and greatest young adult fiction recommended by readers like you. From heroic epics, to alien adventures, to all-the-feels romance—if you're loving it, we'll publish it. Readers who sign up for Swoon Reads or download the app get unlimited access to the latest and greatest unpublished manuscripts. You can rate, comment on, and share your favorites. Then, Swoon Reads uses your feedback to help decide which get made into real, ink-on-paper books. The best part is it's all completely free. So, come lit with us!
---
It's finally here. Fall. You've been waiting for this moment, decorative pumpkins at the ready, nutmeg-laden latte in hand. Now we prepare for the best part of the season: Cozy Fall Reading.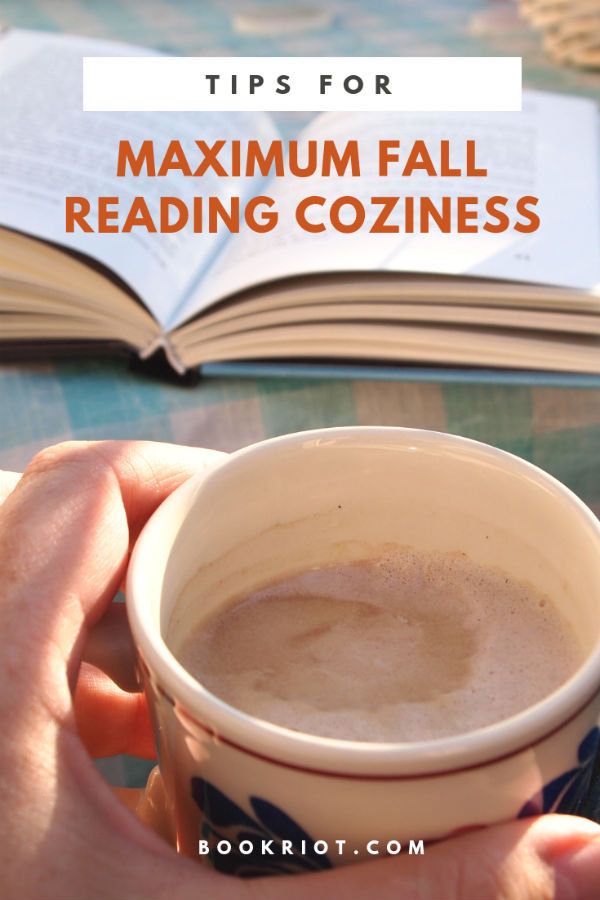 The autumn aesthetic and autumnal weather really combine to create an optimum reading setting. It's just overcast and/or chilly enough to want to curl up with a book. But this time only comes once a year, so here are some tips to ensure you're really living life to its coziness potential.
I mean. Really just find that perfect one. If you've ever experienced reading under a great throw, you know what I'm talking about here, and if you haven't, then I am so excited for you to have that experience. The perfect throw blanket doesn't have to be expensive, but it does have to be cozy af and cover your feet so you can be a bookish couch burrito. And speaking of feet:

Do Not Skimp on Socks
I know socks are all the rage now, thanks to excellent output from companies like Out of Print and Book Riot's own store, but socks don't just exist so you can wear amazing and fantastical prints on your walkin' parts. They envelop your feet and make them feel secure. And secure feet are happy feet. For bonus level coziness, have you tried fleece-lined socks? Because if not, you are not taking advantage of all that life in the 21st century has to offer.
Okay, so you've got your blanket, you've got your socks, what else is gonna make this just the best and coziest reading experience this side of the Mississippi?
Look. Sure, candles are ubiquitous in romcoms, The Bachelor, and Celine Dion music videos, but they also smell great and you can get one that smells like a library. Also soft candlelight makes anyone look amazing and great selfies are a traditionally overlooked part of fall reading coziness.
I don't care what you're drinking—coffee, tea, Fizzy Lifting drinks—just put it in a giant mug. One you can't even wrap both hands all the way around. Sip that while lying under your throw in your fun socks with your fall-smelling candles around you and your book resting on—okay, this actually brings us to our last tip:
Discover the Wonder a Tray Can Bring to Your Life
Where are you gonna store that giant mug? Where to set the candle? Where to rest your book or ereader? ON YOUR BRAND NEW TRAY. Also known as a "lap desk," this item will nestle you right into your cozy fall reading experience and make you want to stay there through winter. 10/10, cannot recommend enough.
Every season has some top-notch reading activities associated with it, but fall is maybe the best. Check out the rest of the Fall into Fall Readathon for more great ideas, recommendations, and activities for your autumnal reading!